Nicola Sturgeon backs Peter Murrell saying it was 'right' for him to announce his resignation

Saturday, 18 March 2023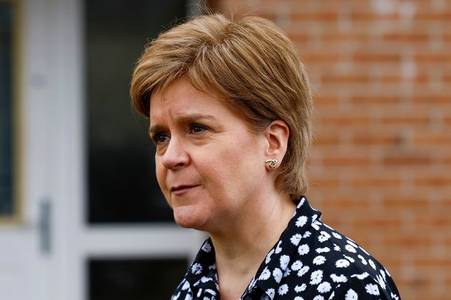 The outgoing First Minister has spoken after her husband announced his resignation from his position in the SNP on Saturday morning.
You Might Like
Related videos from verified sources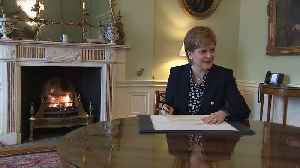 Nicola Sturgeon sends resignation letter to King Charles III

Nicola Sturgeon signs and sends her resignation as First Minister of Scotland to letter to King Charles III. Report by Rowlandi. Like us on Facebook at http://www.facebook.com/itn and follow us on..
Credit: ODN Duration: 00:54
Published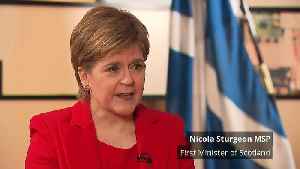 'It fluctuates': Sturgeon on the SNP's 30k membership loss

Nicola Sturgeon has denied knowing the SNP had lost overly 30,000 members in the past two years, saying "it's not something every day somebody is checking, it fluctuates day on day". The outgoing..
Credit: ODN Duration: 00:46
Published