Russian attacks on Ukraine reported; tank training to start

Thursday, 26 January 2023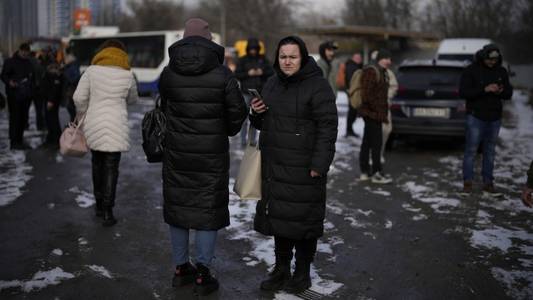 Watch VideoRussian forces fired another rash of missiles and self-exploding drones across several parts of Ukraine early Thursday, causing the first attack-related death of the year in Kyiv even as air defenses shot down many of the incoming projectiles.

The attacks adhered to Russia's recent pattern of launching widespread...
You Might Like
Related videos from verified sources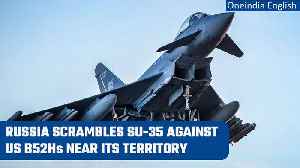 Russia scrambles fighter jets against US planes near Russian territory | Oneindia News

Russia's defence ministry has said that a Russian Su-35 combat plane was scrambled over the Baltic Sea after two United States strategic bombers flew in the direction of the Russian border. The two..
Credit: Oneindia Duration: 01:18
Published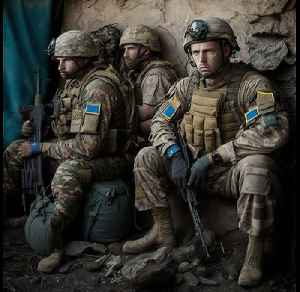 Attack on Bakhmut by column of Ukrainian armored vehicles - Russian positions shelled at close range

Tags: Ukriane, Russia, Putin, Putler, Russian invasion of Ukraine, Zelenski, Kiev, Kyiv, Kadirov army, Kadirov, Kherson, Bucha, Kharkiv, Ukrainian pilots, vagners, Russian tanks, NATO, drones, Moscow,..
Credit: Rumble Duration: 02:39
Published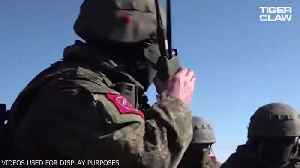 Tank Convoy of the Russian Army, Planes and Helicopters Were Destroyed One by One!

Tank Convoy of the Russian Army, Planes and Helicopters Were Destroyed One by One! UKRAINE VS RUSSIA
Credit: Rumble Duration: 08:02
Published