State of emergency declared in Mississippi after deadly US tornado

Sunday, 26 March 2023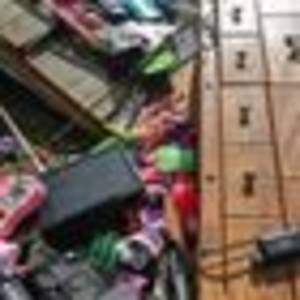 US President Joe Biden has declared a state of emergency in Mississippi after a tornado killed at least 26 as it tore through the area.
Video Credit: Rumble - Published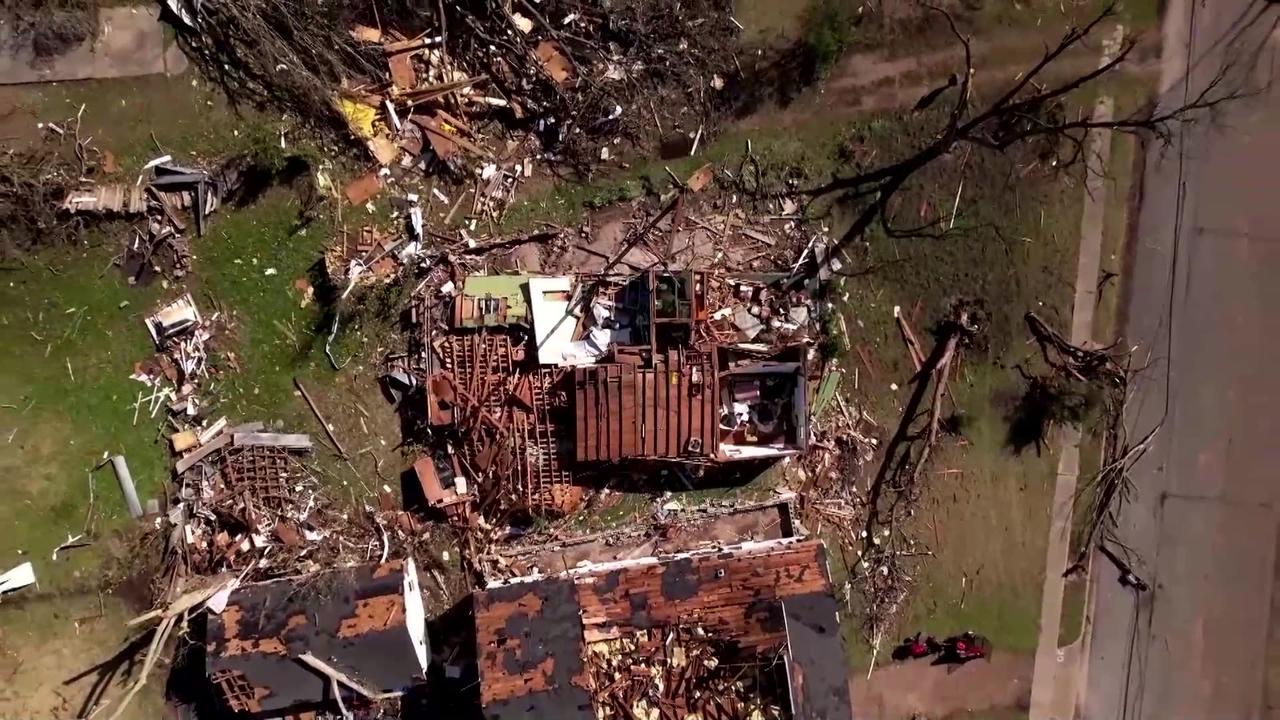 Mississippi relief effort may face more destruction

02:15

A state of emergency has been declared for Mississippi as it grapples with the trail of tornado destruction that has killed at least 26 people. But more severe weather is expected and in the words of disaster response volunteer, "In some of these areas, there was no safe spot to go...
You Might Like
💡 newsR Knowledge: Other News Mentions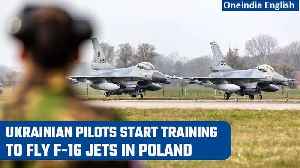 F-16 training begins for Ukrainian pilots in Poland amid Russian invasion, says EU | Oneindia News

EU foreign policy chief Josep Borrell said that the training of Ukrainian pilots to fly F-16 jets has begun in Poland. The move comes after US President Joe Biden last week gave the go-ahead for Ukrainian pilots to be trained on the American-made jets that Ukraine says it needs to fight off Russia's invasion. #F16Jets #RussiaUkraineWar #F16Falcons ~PR.151~ED.102~GR.124~HT.96~
Credit: Oneindia Duration: 02:01
Published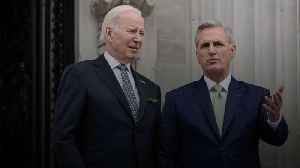 Biden and McCarthy Still Haven't Made a Debt Limit Deal

Biden and McCarthy , Still Haven't Made a Debt Limit Deal. June 1 is the deadline for America's debt limit to be raised before the country defaults for the first time ever. The House speaker and U.S. president ended their current round of talks regarding the situation on the evening of May 22, CNN reports. The House speaker and U.S. president ended their current round of talks regarding the situation on the evening of May 22, CNN reports. While no deal was reached, the two leaders are optimistic. . I felt we had a productive discussion. We don't have an agreement yet, but I did feel the discussion was productive in areas that we have differences of opinion, Kevin McCarthy, House speaker, via statement. We reiterated once again that default is off the table and the only way to move forward is in good faith toward a bipartisan agreement, Joe Biden, U.S. president, via statement. While there are areas of disagreement, the Speaker and I, and his lead negotiators… and our staffs will continue to discuss the path forward, Joe Biden, U.S. president, via statement. McCarthy also said that once an agreement is reached, he will uphold the House's three-day rule to make sure legislators have enough time to examine the deal before voting. But not everyone is so optimistic about the discussions thus far. . Democrat Hakeem Jeffries said things are moving in the "wrong direction.". They've rejected the fact that President Biden is willing to consider freezing spending. It will reduce the deficit by a trillion dollars. , Hakeem Jeffries, House Democratic leader, via statement. This is what the extreme MAGA Republicans say that they want. They rejected. They rejected an unwillingness to not put the country through this again, Hakeem Jeffries, House Democratic leader, via statement
Credit: Wibbitz Top Stories Duration: 01:31
Published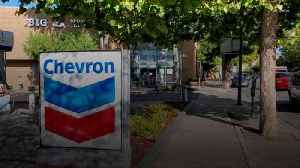 Chevron to Acquire PDC Energy

Chevron to Acquire , PDC Energy. Chevron made the announcement on May 22. It will acquire the shale producer in a deal worth $7.6 billion. Chevron is currently the second-largest oil company in America. The acquisition will help the company to bolster "production, capital expenditures and cash flow," Reuters reports. As geopolitical tensions remain prominent amid Russia's war on Ukraine. Chevron Chief Executive Michael Wirth said, "It's a strong investment in our business in the U.S.". Last year, Chevron and other oil companies were criticized by President Biden for not ramping up output as fuel prices skyrocketed. Chevron also recently announced that it is seeking to "reduce its cash stockpile" to benefit shareholders, Reuters reports. . We're repurchasing shares at a rate of $17.5 billion per year. So we'd buy those shares back very quickly, Michael Wirth, Chevron Chief Executive, via statement
Credit: Wibbitz Top Stories Duration: 01:31
Published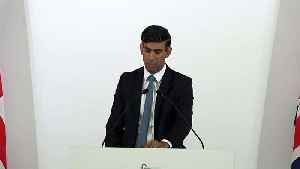 Sunak hails G7 support for Ukraine

Speaking before leaving the G7 summit in Japan, Rishi Sunak has praised the 'historic' attendance of President Zelenskyy and reinforced the unity and determination of the G7 allies to stand with Ukraine. Mr Sunak hailed President Biden's provision of F-16 fighter jets to Ukraine and said that the UK will help train Ukrainian pilots starting this summer. Report by Etemadil. Like us on Facebook at http://www.facebook.com/itn and follow us on Twitter at http://twitter.com/itn
Credit: ODN Duration: 02:19
Published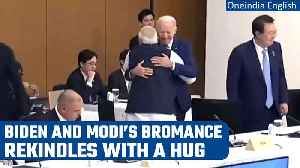 US President Joe Biden hugs PM Modi during a G7 meeting in Hiroshima | Oneindia News

US President Joe Biden and Indian Prime Minister Narendra Modi displayed their bromance during the G7 summit in Japan's Hiroshima. #JoeBiden #PMModi #BidenModihug ~PR.150~HT.98~ED.102~
Credit: Oneindia Duration: 02:02
Published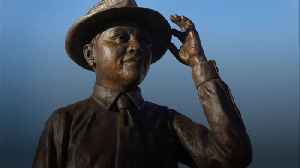 Carolyn Bryant Donham, Woman Whose Accusations Doomed Emmett Till, Dead at 88

Carolyn Bryant Donham, , Woman Whose Accusations Doomed Emmett Till, , Dead at 88. CNN reports that the white woman, whose words led to the lynching of Till in 1955, died on April 25. 14-year-old Till was visiting family in Mississippi when he allegedly whistled at Donham. Donham's husband, Roy Bryant, and J.W. Milam abducted Till from his bed several nights later. They then beat him, shot him in the head and threw his body in the river. At the subsequent murder trial, Donham testified that Till had grabbed her and said he'd never been with "white women before.". An all-white jury acquitted Bryant and Milam of murder. In 1956, they admitted to the murder in a 'Look' magazine interview, but no further chargers were ever brought against the two men. In a 2008 interview with professor Timothy Tyson, Donham reportedly said, "That part's not true," when asked about her testimony. The Department of Justice reopened the case in 2018, but it could never prove that Donham had lied, and the case was closed again in 2021. In 2022, a Mississippi grand jury decided against indicting Donham on kidnapping and manslaughter charges. After hearing every aspect of the investigation and evidence collected regarding Donham's involvement, the Grand Jury returned a 'No Bill' to the charges of both Kidnapping and Manslaughter, District Attorney Dewayne Richardson, via statement. The murder of Emmett Till remains an unforgettable tragedy in this country and the thoughts and prayers of this nation continue to be with the family of Emmett Till, District Attorney Dewayne Richardson, via statement
Credit: Wibbitz Top Stories Duration: 01:31
Published
Related videos from verified sources
Related news from verified sources