Islamic State – Khorasan Province
Islamic State branch in Central and South Asia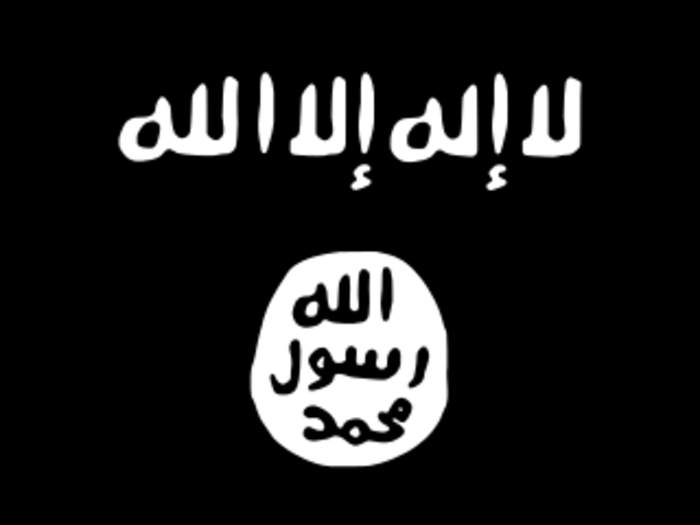 The Islamic State – Khorasan Province is an affiliate of the Islamic State (IS) active in South Asia and Central Asia. Some media sources also use the terms ISK, ISISK, IS–KP, Daesh–Khorasan or Daesh–K in referring to the group. ISKP has been active in Afghanistan and its area of operations includes Pakistan, and Tajikistan where they claimed attacks, as well as Sri Lanka, the Maldives, Bangladesh and China where individuals have pledged allegiance to it. The ISKP and Taliban consider each other enemies.


You Might Like
US offers two $10m rewards for intel on ISIS-K leader and attack on Kabul airport
The US is offering a reward of up to $10m each for information on the leader of ISIS-K and those responsible for the attack on Kabul airport.
Sky News - Published
Is Islamic State on the rise in Afghanistan?
Attacks by Islamic State Khorasan (ISIS-K) in Afghanistan have become more deadly since the withdrawal of NATO forces, with at least 346 civilians killed by the group since late August.
Sky News - Published
Kabul bomber was held in Delhi 5 yrs ago, claims IS mag
Islamic State Khorasan Province has claimed that the Afghan suicide bomber who carried out the Kabul airport blast that killed around 170 people, including 13 US Marines, in August, was caught in Delhi..
IndiaTimes - Published
UK 'ready' to launch strikes against ISIS-K in Afghanistan - RAF chief
The UK is "ready" to launch strikes at ISIS in Afghanistan, after it was revealed by the Pentagon there are at least 2,000 "hardcore" ISIS-K fighters in the country.
Sky News - Published
Two 'high profile' ISIS-K fighters killed and third wounded in Afghanistan airstrike, Pentagon confirms
The United States killed two "high profile" ISIS targets and wounded a third in retaliation for Thursday's suicide bombing at Kabul airport, the Pentagon has said.
Sky News - Published
Who are Afghanistan terror group ISIS-K?
ISIS-K has said it carried out the attacks outside Kabul airport that killed dozens of people.
Sky News - Published
Why fears of an attack on Kabul airport have grown - and who are terror group ISIS-K?
Preventing Afghanistan from again becoming a haven for terrorists who threaten the United States and its allies was the one enduring positive achievement of the past 20 years of war.
Sky News - Published
Uttar Pradesh on high alert after ISIS operative nabbed in Delhi with explosives
The ISIS suspect, who was arrested by the Special Cell of Delhi police, was being handled by Islamic State in Khorasan Province (ISKP) commanders from Afghanistan and was planning to carry out terror..
DNA - Published
Death of key ISKP leader exposes Pak ISI's links with Lashkar, other terror outfits
IndiaTimes - Published
Pakistani origin ISKP terrorist linked with Taliban, LeT arrested by Afghan forces
In an encounter with terrorists in Nangarhar province of Afghanistan, security forces had killed 15 terrorists and recovered arms and ammunition from the Talibani camps.
DNA - Published
Kabul gurdwara attack 'mastermind' ISKP chief Mawlawi Abdullah arrested
Pakistani national and 'emir" of Islamic State Khorasan Province, Mawlawi Abdullah aka Aslam Farooqi was arrested by Afghan security forces as the mastermind of the Kabul gurdwara attack last week..
IndiaTimes - Published
ISIS-K attempted suicide attack in India last year: US official
Of all the branches of the ISIS, ISIS-Khorasan is the outfit that is of the most concern to the US, Russel Travers, acting director of the national counterterrorism center, office of Director of..
IndiaTimes - Published