Prime Minister of India
Leader of the executive of the Government of India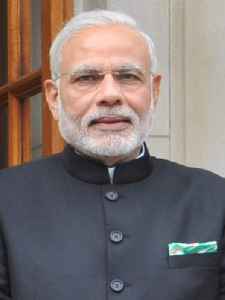 The prime minister of India is the leader of the executive of the government of India. The prime minister is also the chief adviser to the president of India and head of the Council of Ministers. They can be a member of any of the two houses of the Parliament of India—the Lok Sabha and the Rajya Sabha —but has to be a member of the political party or coalition, having a majority in the Lok Sabha.


You Might Like
Tweet-chat with PM Narendra Modi: Congress leader Milind Deora regrets 'insinuations'
PM's Houston address was a momentous first for India's soft power diplomacy. My father Murlibhai was one of the early architects of deeper Indo-US ties, says Milind Deora
DNA - Published
'He taught me a lot when I was new to Delhi': PM Modi praises outgoing Principal Secretary Nripendra Misra
In a series of tweets, PM said he has accepted Misra's request to relieve him from duties.
DNA - Published
Thanks for kind, humanitarian gesture: PM Modi on Bahrain govt's decision to pardon 250 Indian prisoners
Modi has expressed his gratitude to the Bahraini leadership for the Royal pardon, PMO India tweeted on Sunday.
DNA - Published
'Howdy Modi': PM's community event in Houston next month sold out as over 50,000 register for programme
Prime Minister Narendra Modi is scheduled to visit the US next month to attend the United Nations General Assembly on 27 September
Firstpost - Published
Indian PM raises Kashmir protests with British counterpart
Indian Prime Minister Narendra Modi has spoken to his British counterpart, Boris Johnson, about violent demonstrations over Kashmir outside the Indian embassy in London, the foreign ministry said.
Reuters - Published
Population explosion is a concern: Key takeaways from PM's first I-Day speech in Modi 2.0 era
"We think differently and it is India First for us. Politics comes and goes but steps in the interest of the nation are paramount," PM Modi said in his Independence Day speech on Thursday.
DNA - Published
Kargil victory was symbol of India's might, determination and capability: PM Modi
Speaking at an event marking 20th anniversary of Kargil war, PM said some countries were resorting to proxy war to spread terrorism and that time has come for united global efforts to deal with it.
DNA - Published
PM Modi congratulates Sitharaman on Budget, calls it 'Green Budget'
Stating the Budget as a "green budget", PM said it focuses on environment, electric mobility, solar structure and pitches for a green and clean energy. PM Modi said the budget for a 'New India' has a..
IndiaTimes - Published
Rahul Gandhi doubts PM's 'Kerala dear to me' remark
Congress president Rahul Gandhi Sunday accused the Centre under Prime Minister Narendra Modi of according step-motherly treatment to the states not ruled by the BJP, which he dubbed as a party "blinded..
IndiaTimes - Published