Alarm and panic grips USA over CDC warning about spread of a deadly fungus | Oneindia News
Video Credit: Oneindia - Duration: 03:13s - Published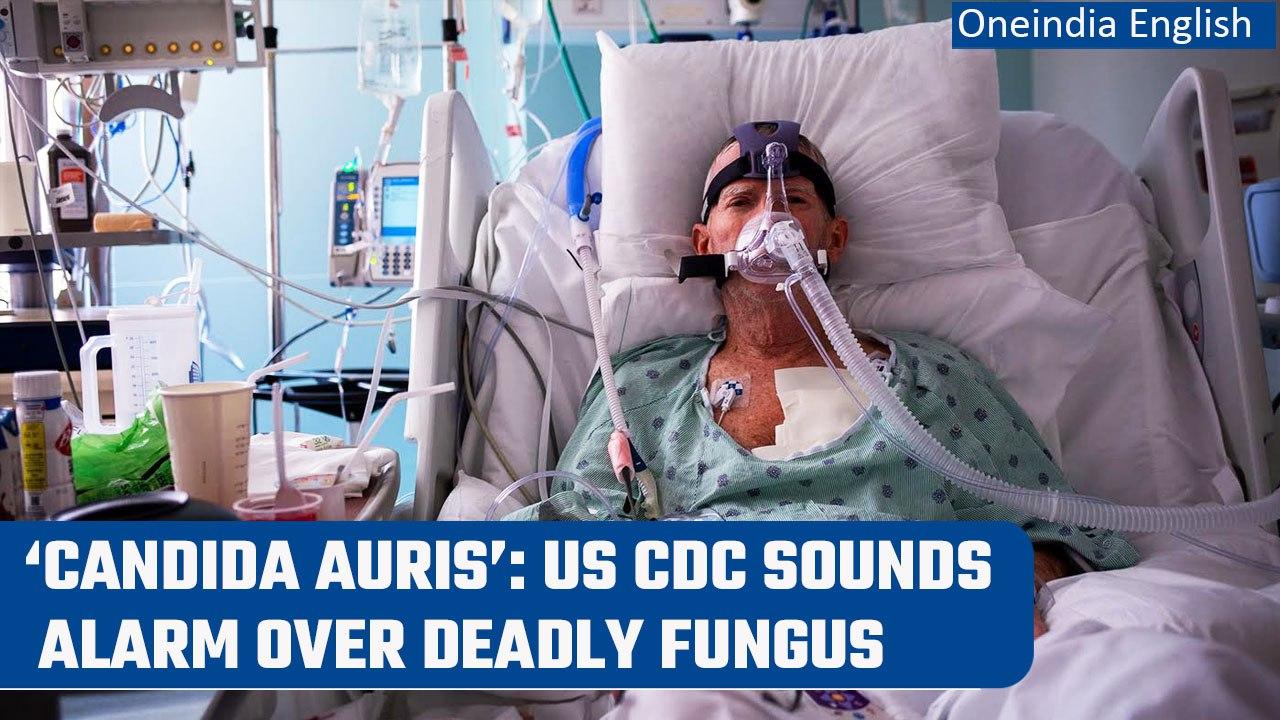 Alarm and panic grips USA over CDC warning about spread of a deadly fungus | Oneindia News
As per a new US government study, a drug-resistant and potentially deadly fungus is spreading very rapidly across the health facilities in almost the entire USA.
The deadly fungus named Candida Auris is now reported to have been found across majority of the states in the country.
The new CDC warning has come after reports of infected patients nearly doubled in 2021.
By 2021, the annual tally of cases had increased by 95%, from 756 in 2020 to 1,471 in 2021.
Preliminary figures have been counted to be at least another 2,377 cases for 2022.
Nearly all of the samples tested of Candida auris are already resistant to at least one class of antifungal drug.
One in three patients with invasive infections die..and there has also been a tripling of the number of cases resistant to echinocandins, the first-line treatment for Candida auris infections.
The research, published yesterday in the Annals of Internal Medicine, evaluated cases of Candida auris reported to the CDC from 2016 – the year in which cases were first reported in the US – to 2021.
The authors of this recent study found that clinical cases have increased each year, rising from 53 in 2016 to 330 in 2018… and then skyrocketing from 476 in 2019 to 1,471 in 2021.
Cases of Candida auris have also expanded geographically.
Although it was initially confined mostly to the New York City and Chicago areas, Candida auris is now present in more than half of US states.
Between 2019 and 2021, 17 states had identified their first cases.
Experts do not currently view C.
Auris as much of a threat to the wider population, since most healthy people are not at risk for severe infections, which tend to spread in hospital settings.
But there are fears that it could someday evolve to become one.
Most cases of the fungus have been reported in healthcare settings , such as hospitals and nursing homes.
It's generally thought to be spread through contact with contaminated surfaces or by person to person transmission.
There are two ways Candida auris can affect the body.
The fungus can either live on a specific region, such as the skin, , Rectum or mouth, in a process called "asymptomatic colonization ..
Where a patient has no symptoms but can spread it to other people… Or it can enter the bloodstream or wounds where it can cause severe invasive infections.
The most common symptoms of Candida auris include fever and chills that don't go away after treatment with antibiotics.
But diagnosis is difficult as many other common diseases share those symptoms. For this reason, misdiagnosis often leads to the wrong treatment.
Correct diagnosis often requires sending a blood sample or s sample from an infection site to a specialized lab to definitively confirm the presence of the fungus.
People who are already suffering from other medical conditions are often the most susceptible to the fungus, along with those who have recently stayed in healthcare settings such as nursing homes or hospitals and ICUs.
#Candidaauris#USCDC#deadlyfungus