Bhavnagar
Metropolitan City/Urban agglomeration in Gujarat, India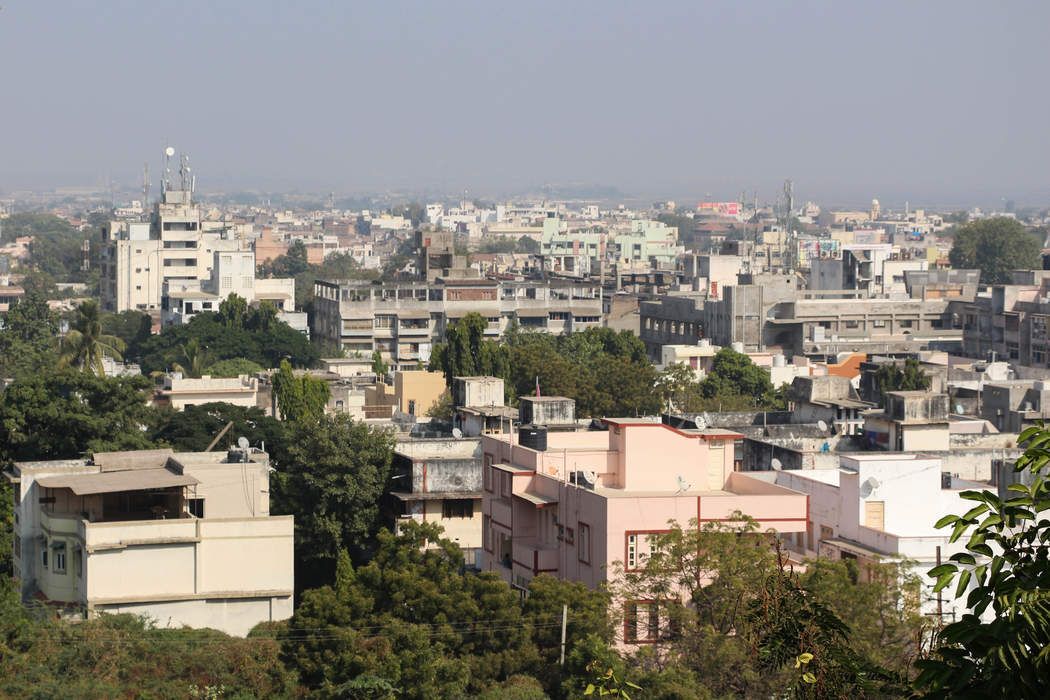 Bhavnagar is a city in the Bhavnagar district of the Saurashtra region of Gujarat, a state of India. It was founded in 1724 by Bhavsinhji Takhtasinhji Gohil (1703–1764). It was the capital of Bhavnagar State, which was a princely state before it was merged into the Indian Union in 1948. It is now the administrative headquarters of the Bhavnagar district.


You Might Like
BJP compelled other parties in country to talk about development during polls: PM Narendra Modi
On the occasion, the Prime Minister promised youths that the entire belt covering Botad, Dholera and Bhavnagar will soon become Gujarat's "most happening industrial belt where even aeroplanes will be..
IndiaTimes - Published
Gujarat extends night curfew in 8 cities till December 31 amid Omicron scare
Ahmedabad, Gandhinagar, Surat, Rajkot, Vadodara, Bhavnagar, Jamnagar and Junagarh will remain in night curfew during Christmas and New Year.
DNA - Published
Mumbai, Chennai & 10 other cities to see sea levels rise in 30 yrs: Nasa
Indian coastal areas will face a sea level rise of 0.1 metre to 0.3 metre in the next two to three decades due to global warming, with Bhavnagar in Gujarat facing a rise of 0.22 metres that may..
IndiaTimes - Published
SpiceJet to launch 16 new flights on domestic routes in August - Check bookings and other details
"Bhavnagar comes with great potential for both business and leisure travel alike," Shilpa Bhatia, Chief Commercial Officer for SpiceJet said.
DNA - Published
Cyclone Tauktae: PM Narendra Modi to visit Gujarat, Diu to review situation
PM Modi will leave Delhi at 9:30 am today and land at Bhavnagar from where he will proceed for an aerial survey.
DNA - Published
19-year-old set ablaze by loan sharks in Gujarat, dies
Loan sharks set a 19-year-old borrower ablaze in Palitana town of Bhavnagar district late on Friday. The victim, Mehboobsha Pathan, who sustained more than 60% burns succumbed during treatment at Sir T..
IndiaTimes - Published
COVID-19: Gujarat toll rises to 6; case tally increases to 70
​A 45-year-old woman died at a hospital in Bhavnagar in Gujarat late Sunday night, taking the total number of fatalities in the state to six, Principal Secretary (Health), Jayanti Ravi said.
IndiaTimes - Published