Anantnag
City in Jammu and Kashmir, India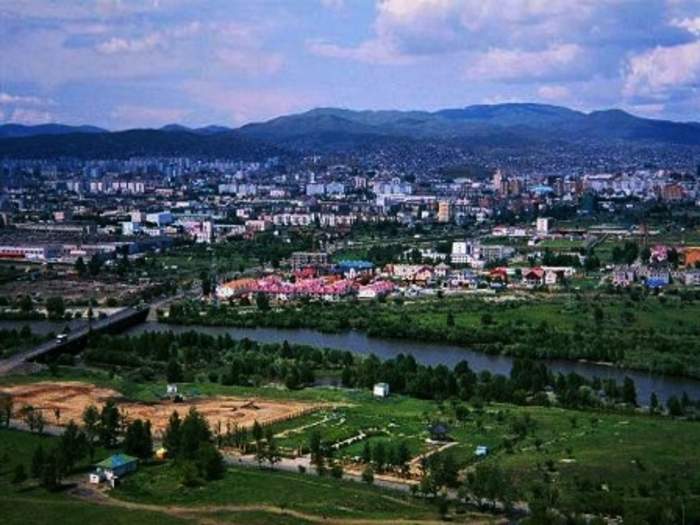 Anantnag, also called Islamabad, is the administrative headquarters of the Anantnag district in the Indian union territory of Jammu and Kashmir. It is located at a distance of 53 kilometres from the union territory's capital Srinagar. It is the third largest city in Jammu and Kashmir after Srinagar and Jammu with an urban agglomerate population of more than 200,000 and municipal limit population over 100,000.


Heavy snowfall hits vehicular traffic in J-K

Vehicular movement on several highways remained suspended in Jammu and Kashmir due to heavy snowfall and rains. Srinagar National Highway in Anantnag is closed from past 4 days. On the other hand,..
Credit: ANI Duration: 02:15
Published
13-year-old storyteller becomes Anantnag's new sensation

13-year-old Tabin Reyaz has become a sensation for his unique art of storytelling in South Kashmir's Anantnag district. He aspires to become a writer and pens down stories and articles to motivate..
Credit: ANI Duration: 03:05
Published
DDC elections: Candidate shot at in J-K's Anantnag, area cordoned off

A District Development Council (DDC) election candidate shot at in J-K's Anantnag district. He was shot at Kokernag area of Anantnag on December 04. His condition is reportedly stable. Area has been..
Credit: ANI Duration: 01:02
Published
Watch: JandK's Doda dons snowy blanket

Doda district of Jammu and Kashmir region received fresh spell of snowfall and rain which have triggered cold wave conditions in the region. The snowfall led to closure of several roads connecting..
Credit: ANI Duration: 01:29
Published
You Might Like



JeM militant, associate arrested in J&K's Anantnag




IndiaTimes - Published





Security forces bust JeM module in J&K's Anantnag, 6 held




IndiaTimes - Published





Terrorists hurl grenade ahead of BJP rally in Anantnag, CRPF jawan injured




IndiaTimes - Published





Encounter in J&K's Anantnag, terrorist arrested




IndiaTimes - Published





3 journalists covering DDC polls in J&K's Anantnag thrashed by cops




IndiaTimes - Published





ED raids 6 locations in Srinagar, one in Anantnag




IndiaTimes - Published





ED conducts searches at 7 locations in J&K bank suspicious transactions case

The ED conducted searches in Srinagar and Anantnag in Jammu and Kashmir in connection to a case of suspicious transactions in J&K Bank.




DNA - Published

Also reported by •IndiaTimes


Day after Kulgam attack, BJP worker resigns in Anantnag




IndiaTimes - Published





Police officer shot dead by terrorists in J&K's Anantnag




IndiaTimes - Published

Also reported by •DNA


Two top Lashkar commanders killed in Anantnag encounter: IGP




IndiaTimes - Published




J&K: Encounter breaks out between security forces and terrorists in Anantnag, second such incident of the day

Kashmir zone IGP confirmed the exchange of fire.




DNA - Published




CRPF duo injured in Anantnag grenade attack




IndiaTimes - Published




IAF officer who played key role in Rafale delivery hero back home in Kashmir

Presently India's Air Attache in France, the native of Anantnag in Kashmir has played a key role in ensuring delivery of Rafale jets to the country. Rather, son of a retired DSP, spent all of last year..




IndiaTimes - Published





Jaish duo killed, civilian injured in Anantnag encounter




IndiaTimes - Published





Terrorist killed in encounter with security forces in J&K's Anantnag




IndiaTimes - Published

Also reported by •DNA


Encounter breaks out in Jammu and Kashmir's Anantnag

As the joint searching team cordoned the suspected spot, hiding terrorists fired upon them which was retaliated and an encounter was triggered.




DNA - Published




Killer of 4-yr boy among two terrorists killed in Anantnag




IndiaTimes - Published





Two terrorists gunned down by joint security forces in Anantnag

The operation was launched by a joint team of J&K Police, the Indian Army, and the Central Reserve Polie Force (CRPF)




DNA - Published




Doda becomes 'terrorist-free' after last surviving Hizbul Mujahideen commander killed in Anantnag: J&K DGP

This is the 13th encounter in the month of June. Joint security forces have killed more than 40 terrorists in the Kashmir valley this month.




DNA - Published





Three terrorists gunned down in Anantnag encounter; arms and ammunitions recovered

This is the 13th encounter in the valley in the month of June.




DNA - Published





CRPF personnel, minor boy killed in terror attack in J&K's Anantnag




IndiaTimes - Published




KP outfits seek probe into killing of Kashmiri Hindu sarpanch in Anantnag

A slew of displaced Kashmiri Pandit bodies on Thursday held protests and demanded probe into the killing of a Kashmiri Hindu sarpanch by terrorists in south Kashmir's Anantnag district early this week.




IndiaTimes - Published





Sarpanch gunned down by terrorists in Anantnag




IndiaTimes - Published





J&K's Anantnag emerging Covid-19 hotspot

Anantnag district of Jammu and Kashmir is emerging as a Covid-19 hotspot, with nearly one-third of the cases detected from the District Police Lines (DPL). As many as 78 police personnel posted at the..




IndiaTimes - Published





Lashkar duo killed in Anantnag encounter, abducted cop rescued




IndiaTimes - Published





CRPF jawan killed in Anantnag terror attack




IndiaTimes - Published





Four terrorists killed in Anantnag encounter, identified

The operation was carried out jointly by CRPF, Army and J&K Police's SOG.




DNA - Published

Also reported by •IndiaTimes


J&K: Two terrorists, affiliated with Lashkar-e-Taiba, gunned down in south Kashmir's Anantnag

There was a heavy exchange of fire between the security forces and the militants at Sangam Bijbehara.




DNA - Published





Kashmiri Pandits observe 'holocaust day', seek early return and rehabilitation in Valley

Chanting high pitch slogans in support of the demand for their return and rehabilitation in the valley, Jotshi whose family migrated from their ancestral Brahman Mohalla village in Anantnag district of..




IndiaTimes - Published





J&K Police identify Anantnag grenade attack perpetrators




IndiaTimes - Published





Two including sarpanch killed, 4 injured in 2 separate attacks in Kashmir

A Sarpanch and a government employee were killed and two civilians hurt when terrorists opened fire at them in Anantnag.




DNA - Published





Jammu and Kashmir: Two civilians killed in Anantnag grenade attack

Two civilians who were injured in the attack later succumbed to their injuries.




DNA - Published





2 people killed, seven injured in blasts in J&K's Anantnag and Srinagar

In south Kashmir's Anantnag, militants lobbed a grenade in Wagoora area when government function -- 'Back to Village programme' -- was taking place, killing two people and injuring four others, a..




IndiaTimes - Published





J&K LG visits Baramulla, Anantnag, reviews developmental scenario




IndiaTimes - Published





Hizb suspected to be behind killing of five labourers in J&K

Hizbul Mujahideen has emerged as the prime suspect in Tuesday's killing of five non-Kashmiri labourers in Kulgam, according to sources in J&K police. The police identified Aijaz Ahmad Malik, a Hizb..




IndiaTimes - Published





3 terrorists gunned down in Kashmir; migrant labourers killed by militants

The three terrorists, who were in their early 20s and had joined terror groups recently, were killed on Wednesday in an encounter with the police in Anantnag district, officials said. The encounter..




IndiaTimes - Published





Encounter breaks out between police and terrorists in Anantnag




IndiaTimes - Published

Also reported by •DNA


Terror makes a frail bid in Jammu and Kashmir

They want to spread fear among people, said DIG after grenade attack injured 14 in Anantnag




DNA - Published





Former PDP worker injured in terrorist firing in J&K's Anantnag




IndiaTimes - Published





J&K: Terrorists wanted to spread fear among people, says DIG on grenade attack

Speaking about the attack, AK Goyal, DIG South Kashmir said, "Terrorists lobbed a grenade at around 10:30 am today, in Lal Chowk area of Anantnag. Ten persons were injured and one of them is a traffic..




DNA - Published





Grenade attack in Kashmir injures 10 amid India clampdown

A grenade attack on Saturday in Kashmir's southern city of Anantnag injured 10 people, including a traffic policeman and a journalist, police said on Twitter, blaming "terrorists".




Reuters - Published




Terrorists lob grenade in J&K's Anantnag, 10 people injured




IndiaTimes - Published