Telugu Desam Party
Political party in Andhra Pradesh and Telangana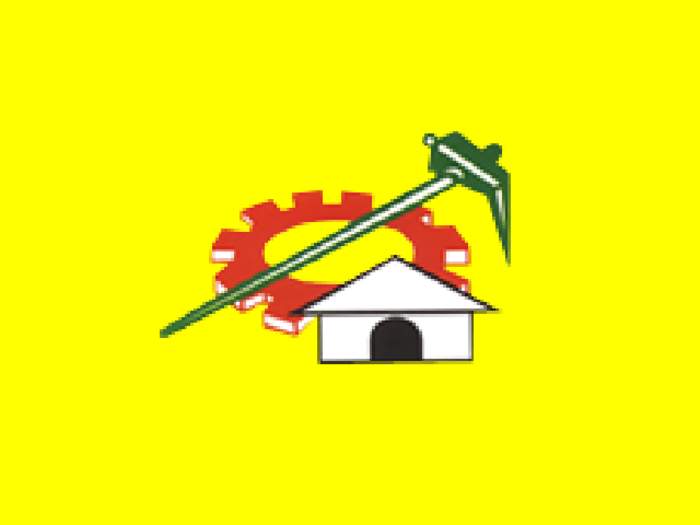 The Telugu Desam Party is an Indian regional political party operating in Andhra Pradesh and Telangana at the state and central level. Since its founding by N. T. Rama Rao on 29 March 1982, the party has focused on supporting Telugu speakers. Since 1995, NTR's son-in-law, N. Chandrababu Naidu, has led the party. The TDP currently holds three Lok Sabha seats, one Rajya Sabha seat, and is the main opposition party in both houses of Andhra Pradesh's legislature.


You Might Like
TDP holds Jagan Mohan Reddy govt responsible for stampede that left 3 dead
Another TDP leader Mannava Mohana Krishna announced a further relief of Rs three lakh each.
DNA - Published
2nd stampede in 4 days at TDP president event kills 3
In the second such incident in a week, three women were crushed to death and 18 injured in a stampede Sunday to collect freebies at a public meeting of TDP president N Chandrababu Naidu in Andhra's..
IndiaTimes - Published
YS Jagan Mohan Reddy calls N Chandrababu Naidu jilted power lover
"People of the state said, 'bye, bye to Babu' in 2019 and blessed us. In every subsequent election – be it a byelection or elections to local bodies – the TDP was routed, so much so that the..
IndiaTimes - Published
2024 would be my last election if not voted to power, says Chandrababu Naidu
In an emotion-filled tone at a roadshow in Kurnool district late on Wednesday night, Naidu recalled his vow not to step into the Assembly till the TDP returned to power. "If I have to go (back) to the..
IndiaTimes - Published
Who is Raja Singh, BJP MLA arrested for making objectionable remarks against Prophet Muhammad?
T Raja Singh was a member of the Telugu Desam Party. He later joined the BJP
DNA - Published
Jagan Mohan Reddy turned Andhra Pradesh into 'mafia raj', alleges TDP
IndiaTimes - Published
TDP chief N Chandrababu Naidu meets President Kovind, demands central rule in Andhra Pradesh
IndiaTimes - Published
Attacks on offices prompt TDP to call for bandh in AP on October 20
Describing the alleged attacks on Telugu Desam Party offices as "state sponsored terrorism", the party supremo N Chandrababu Naidu on Tuesday called for a state-wide bandh in Andhra Pradesh on..
IndiaTimes - Published
TMC got 70% of funds via poll bonds in FY20
All India Trinamool Congress received over Rs 100 crore, constituting nearly 70% of its total income for the year 2019-20, via electoral bonds. Telugu Desam Party's share at about Rs 81 crore, Biju..
IndiaTimes - Published