Friendship Day
Day for celebrating friendship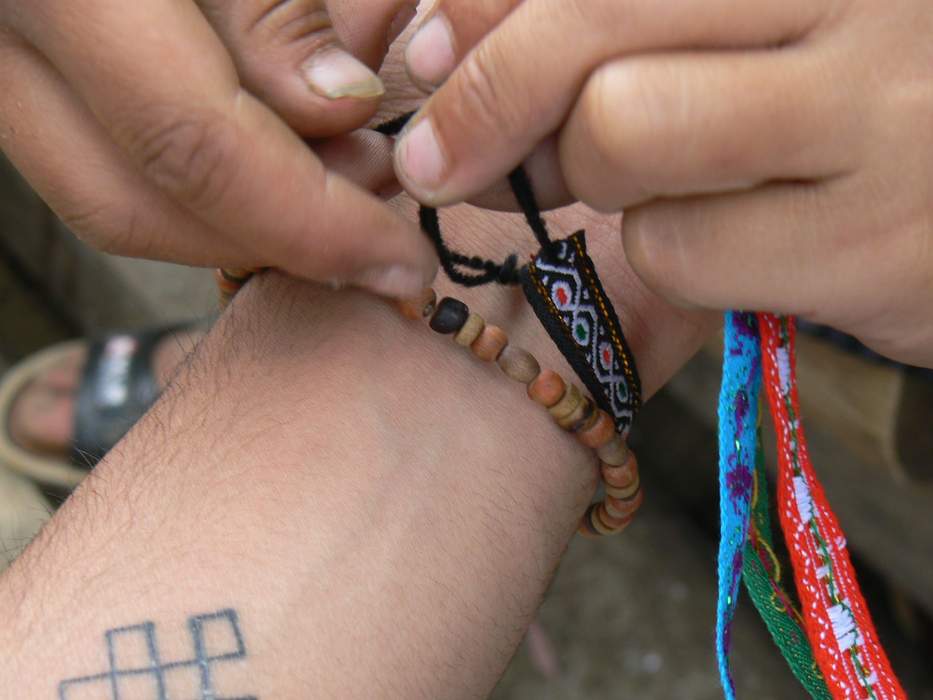 Friendship Day is a day in several countries for celebrating friendship. It was initially promoted by the greeting cards' industry; evidence from social networking sites shows a revival of interest in the holiday that may have grown with the spread of the Internet, particularly in India, Bangladesh, and Malaysia. Mobile phones, digital communication and social media have contributed to popularize the custom. Those who promote the holiday in South Asia attribute the tradition of dedicating a day in honour of friends to have originated in the United States in 1935, but India celebrates Friendship Day on the first Sunday of August. In Nepal, Friendship Day is celebrated on 30 July each year. In Oberlin, Ohio, Friendship Day is celebrated on 9 April each year.


You Might Like
Assam & Mizoram bury hatchet on Shah prod; FIR on Sarma to be nixed
Six days after the flare-up on the Assam-Mizoram border which saw six Assam Police personnel being killed in firing by Mizoram police, chief ministers of the two states buried hostility on Sunday —..
IndiaTimes - Published
PM Modi, Israel Prez Rivlin exchange Friendship Day greetings
IndiaTimes - Published
Israel showers India with goodwill greetings on Friendship Day
IndiaTimes - Published
Also reported by •DNA
'Yeh dosti hum nahi todenge': Israel greets India on Friendship Day
"Happy #FriendshipDay2019 India! May our ever strengthening friendship and growing partnership touch greater heights," the Israeli Embassy in India tweeted. "Yeh dosti hum nahi todenge (This friendship..
IndiaTimes - Published
Happy Friendship Day 2019: Celebrate your bonds with these messages, wishes, quotes, status
The first Sunday in the month of August brings in happiness and warmth as Friendship Day 2019. Here are some messages, quotes, wishes, and WhatsApp status to dedicate to your friends, to make their day..
DNA - Published
Friendship Day 2019: Top messages to send to your loved on on Whatsapp and Facebook
Friendship day will be celebrated on Sunday, August 4, 2019
DNA - Published
Friendship Day 2019: Best WhatsApp messages, quotes to make your friend feel special
Make your friends feel extra special today!
DNA - Published