Marvel Universe
Shared fictional universe of many comic books published by Marvel Comics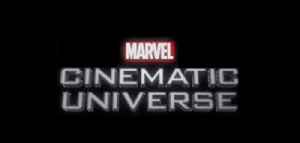 The Marvel Universe is a fictional universe where the stories in most American comic book titles and other media published by Marvel Comics take place. Super-teams such as the Avengers, the X-Men, the Fantastic Four, the Guardians of the Galaxy, the Defenders, the Inhumans, and many Marvel superheroes live in this universe, including characters such as Spider-Man, Iron Man, Captain America, Thor, Wolverine, the Hulk, the Human Torch, Black Panther, Doctor Strange, Scarlet Witch, Quicksilver, Captain Marvel, Ant-Man, the Wasp, the Punisher, Daredevil, Jessica Jones, Luke Cage, Iron Fist, Deadpool, Blade, Ghost Rider, Moon Knight, Storm, Silver Surfer, Adam Warlock, Shang-Chi, Nova and numerous others.


What Were the Best and Worst Movies of 2019?
by Graham Pierrepoint - 2019 was a fantastic year for movies. If you've been keeping track of our reviews across the year, you will already have seen what we rated as the best and worst picks..
One News Page Staff - Published
MOVIE REVIEW: Jojo Rabbit
by Graham Pierrepoint - JOJO RABBIT IMDb Dir: Taika Waititi Starring Roman Griffin Davies, Thomasin McKenzie, Taika Waititi, Rebel Wilson, Stephen Merchant, Alfie Allen, Sam Rockwell, Scarlett..
One News Page Staff - Published
Marvel Studios May Not Be Releasing New X-Men Movies for 'A Very Long Time'
by Graham Pierrepoint - The recent takeover of 20th Century Fox by Disney earlier this year answered many comic book movie fans' prayers. The acquisition of the studio will now mean that..
One News Page Staff - Published
Disney's Buyout of 21st Century Fox Completes - At $71 Billion
by Graham Pierrepoint - It's been widely regarded as one of the biggest entertainment acquisitions and mergers of recent years, and following months of hype and speculation, The Walt Disney..
One News Page Staff - Published
MOVIE REVIEW: Captain Marvel
by Graham Pierrepoint - CAPTAIN MARVEL IMDb Dir: Anna Boden and Ryan Fleck Starring Brie Larson, Samuel L Jackson, Ben Mendelsohn, Djimon Hounsou, Lee Pace, Lashana Lynch, Gemma Chan, Annette..
One News Page Staff - Published
Search this site and the web:
You Might Like