Israelis
Citizens and nationals of Israel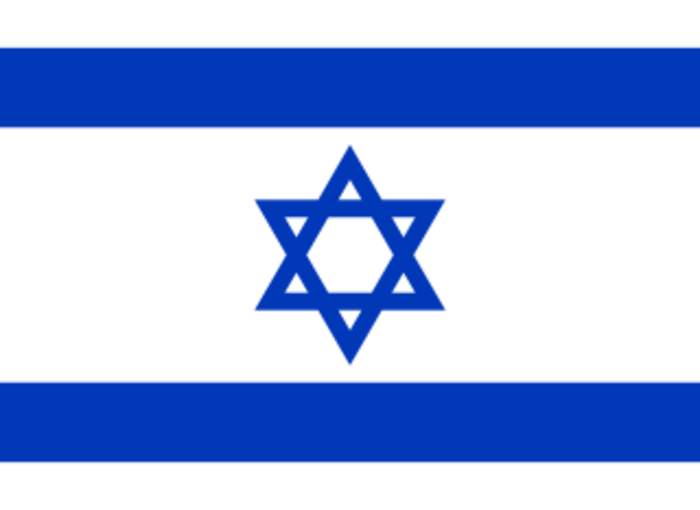 Israelis are the citizens or permanent residents of the State of Israel, a multicultural state populated by people of different ethnic backgrounds. The largest ethnic groups in Israel are Jews (75%), followed by Arabs (20%) and other minorities (5%).


Israel launches vaccination campaign for teens aged 12 to 15 years old

Young Israelis aged between 12 and 15 years old head to Misgav Ladach hospital to receive a dose of the Covid-19 vaccine.
Credit: euronews (in English) Duration: 01:00
Published
What would a 'change' coalition mean for Israelis?


Credit: FRANCE 24 English Duration: 00:34
Published
On GPS: Are Netanyahu's days as PM numbered?

Tom Friedman joins Fareed to game out how Naftali Bennett's play to dethrone Bibi might unfold, and what it could mean for Israelis and Palestinians.
Credit: Bleacher Report AOL Duration: 05:19
Published
On GPS: What next after Israeli-Palestinian truce?

Peter Beinart, Noura Erakat, Dan Senor, and Fareed lay out how they think Israelis, Palestinians and the World should think about the future of the region.
Credit: Bleacher Report AOL Duration: 05:20
Published
Palestinians rally near DCO checkpoint in Ramallah

Thousands of displaced Gazans started returning to their homes to check for damage on Friday, while Israelis returned to normal life, as a ceasefire appeared to take hold after 11 days of deadly..
Credit: euronews (in English) Duration: 01:00
Published
Friday prayers an early test of Israel-Hamas ceasefire after 11 days of war

The ceasefire agreement came into effect on Friday, closing the worst round of violence since 2014, which has killed at least 230 Palestinians and 12 Israelis.
Credit: Euronews English Duration: 05:11
Published
Israel-Gaza conflict: 219 Palestinians killed since May 10; 12 Israelis dead | Oneindia News

Israeli fighter jets continued to pummel the Gaza Strip in the early hours of Wednesday. The Times of Israel reported that the Israeli military dropped 122 bombs on Gaza in a span of 25 minutes on..
Credit: Oneindia Duration: 01:09
Published
'Vicious cycle of war and ceasefire' in Gaza

Haaretz columnist Noa Landau calls out Israelis across the political spectrum for ignoring Palestinian voices in Israel and the occupied territories.
Credit: Bleacher Report AOL Duration: 09:40
Published
Pope Francis calls for an end to 'hatred and vendetta' in the Middle East and holds mass for Myanmar

During a special service in St Peter's Basilica Pope Francis denounced the violence taking place between Israelis and Palestinians, as well as the coup in Myanmar.
Credit: Euronews English Duration: 01:26
Published
Further deaths as clashes escalate between Israel and Hamas

Escalating clashes between Israel and the Gaza Strip-based Palestinian group Hamas have seen continued air strikes and rocket attacks overnight, with 35 Palestinians and five Israelis having lost their..
Credit: PA - Press Association STUDIO Duration: 00:58
Published
Israelis chant Om Namaha Shivay for India's health: Watch | Oneindia News

Hundreds of Israelis gathered to pray for India as the country is gripped by a deadly secong wave of the coronavirus. The crowd came together to chant Om Namah Shivay onthe streets of Tel..
Credit: Oneindia Duration: 01:06
Published
You Might Like



Raab looks to 'more positive future' during talks with Israelis and Palestinians

Foreign Secretary Dominic Raab has reiterated the UK supports a two-state solution to deliver a "more positive future for Israelis and Palestinians" during his visit to the Middle East.




Sky News - Published




Israeli ultranationalists creating 'secret' online groups to organise violence

Ultranationalist Israelis are are trying to hide their activities by creating private online groups where members must prove who they are in order to gain access.




Sky News - Published




Israel-Gaza violence: Street battles break out in cities where Jews and Arabs have coexisted

The horror for the communities of Gaza and the terror for communities in southern Israel is rightly the focus in this latest clash in the long struggle between the Israelis and the Palestinians.




Sky News - Published




Israelis vote in fourth election in two years as PM hopes vaccine success will keep him in power

Israelis are at the polls again as the country holds its fourth parliamentary election in two years.




Sky News - Published




There is a possibility that Israelis deliberately targeted in India: Envoy Ron Malka




IndiaTimes - Published





Israelis protest Netanyahu's annexation plan

Thousands of Israelis demonstrated on Saturday against Prime Minister Benjamin Netanyahu's plan to extend sovereignty over parts of the occupied West Bank, de-facto annexation of land that the..




Reuters - Published





Half of Israelis support West Bank annexation, poll finds

Half of Israelis support annexing parts of the occupied West Bank, although they are divided over whether to take the step without U.S. support, an opinion poll showed on Wednesday.




Reuters - Published





Greece to welcome Germans, Cypriots, Israelis in first wave of visitors

Greece will allow travellers from around two dozen countries including Germany, Cyprus and Israel to visit from mid-June without having to be quarantined, government officials said, part of a gradual..




Reuters - Published





Cemeteries off-limits as Israelis honour war dead under coronavirus

With military cemeteries and ceremonies off-limits, Israelis went online on Tuesday to honour the dead in annual remembrances held under the shadow of the coronavirus crisis.




Reuters - Published





Anti-Netanyahu rally draws thousands under coronavirus curbs

Wearing face masks, waving black flags and keeping two yards apart, thousands of Israelis demonstrated against prime minister Benjamin Netanyahu under strict coronavirus restrictions on Sunday.




Reuters - Published





Hamas arrests Palestinians in Gaza for Zoom video chat with Israelis

Hamas arrested a Palestinian in Gaza on Thursday, saying that he had taken part in a video conference with Israelis and describing his act as "treason."




Reuters - Published





Israelis mark Passover, a celebration of freedom, in virtual isolation

The Jewish Passover holiday typically draws crowds of Israelis outside to burn heaps of leavened bread, commemorating the Biblical exodus from slavery in Egypt.




Reuters - Published





Israel seeks immediate resumption of talks on citizens held in Gaza

Israel called on Tuesday for the immediate resumption of talks on the return of four Israelis held for years in the Gaza Strip after the Palestinian territory's Hamas rulers said they might be willing..




Reuters - Published





Israelis put on coronavirus lockdown for Passover holiday celebration

Israelis celebrating the Jewish Passover holiday this week will hold the "seder", the traditional meal celebrating freedom from biblical slavery, confined to their homes under a national coronavirus..




Reuters - Published





Protective of religious beards, Israel to produce fitted face masks

Israelis who have beards for religious reasons will get the option of custom-made face masks to protect them from the coronavirus rather than being told to shave, a government official said on Monday.




Reuters - Published





Israelis told to wear face masks in public, mark religious holidays with close family only

All Israelis should wear face masks while in public as a precaution against the coronavirus, and upcoming Jewish, Muslim and Christian holidays should be marked only with immediate family, Prime..




Reuters - Published





All Israelis must wear face-masks in public as virus precaution: Netanyahu

All Israelis must wear face-masks while in public as a precaution against the coronavirus, Prime Minister Benjamin Netanyahu said on Wednesday.




Reuters - Published





1.5 million Israelis using voluntary coronavirus monitoring app

Around 1.5 million Israelis have downloaded a mobile app in the past week that alerts users who have crossed paths with a coronavirus patient, according to the Health Ministry, helping to improve..




Reuters - Published





Some ultra-Orthodox Israelis chafe at coronavirus restrictions

Israeli police have used a drone, helicopter and stun grenades in recent days to prevent people gathering in an ultra-Orthodox Jewish neighborhood of Jerusalem in defiance of Health Ministry measures..




Reuters - Published





Israelis told to keep within 100m from home for recreation

Israelis hoping for a stroll or jog were instructed on Wednesday to stay within 100 meters (110 yards) of their homes for a week under tightened restrictions to curb the coronavirus.




Reuters - Published





Israelis ordered to stay at home to halt coronavirus spread - Netanyahu

Israeli Prime Minister Benjamin Netanyahu on Thursday tightened a national stay-at home policy, announcing guidelines aimed at halting the spread of the coronavirus would now be enforced by police..




Reuters - Published





Coronavirus: Adopt 'Namaste' for greetings, Benjamin Netanyahu urges Israelis




IndiaTimes - Published





Explainer: Israel has voted three times in a year. What happens now?

Israelis turned out to vote in large numbers to try to break the political deadlock that has seen three closely fought elections since last April.




Reuters - Published




Masked and gloved: Israelis in quarantine from coronavirus vote in election

Paramedics dressed in head-to-toe protective gear stood guard at dedicated polling stations where Israelis under quarantine from the coronavirus voted in Monday's election.




Reuters - Published





Explainer: Why is Israel holding its third election in a year?

Israelis head to the polls on Monday with a sense of deja vu after trying and failing twice in the past year to break the country's political deadlock.




Reuters - Published





Israel confirms coronavirus in man who returned from Italy

Israel on Thursday confirmed that a man who had recently returned from Italy had tested positive for coronavirus and said it was barring entry to non-Israelis who had visited Italy in the past two..




Reuters - Published





At least two Palestinians killed, 16 Israelis hurt in violence over Trump plan

At least two Palestinians were killed in the occupied West Bank and 16 Israelis were hurt on Thursday in a surge of violence that erupted amid Palestinian anger at a U.S. peace plan.




Reuters - Published





Israeli-Palestinian violence rises after Trump peace plan

At least two Palestinians were killed and 15 Israelis were hurt on Thursday in a string of incidents in Jerusalem and the occupied West Bank, where violence has risen after the U.S. announcement of its..




Reuters - Published





Macron says believes in 'two sovereignties' between Israelis-Palestinians: Le Figaro

French President Emmanuel Macron raised doubts on Thursday about the prospect of a two-state solution between Israelis and Palestinians and cast doubt on whether a peace plan unveiled by the United..




Reuters - Published





UAE believes Palestinians and Israelis can achieve lasting peace: ambassador to U.S.

The United Arab Emirates' ambassador to Washington said in a statement on Monday that the UAE believes Palestinians and Israelis can achieve lasting peace and genuine coexistence with the support of..




Reuters - Published





Trump to unveil Mideast peace plan to Israelis despite deep Palestinian doubts

U.S. President Donald Trump said on Monday he will announce his long-delayed Middle East peace proposal on Tuesday and that he believes Palestinians will eventually go along with it despite their..




Reuters - Published





Saudi minister says Israeli passport holders cannot visit: CNN

Saudi Arabia's foreign minister said Israelis were not welcome to visit the kingdom after Israel decreed that Saudi citizens could visit its territory under certain circumstances, CNN reported on..




Reuters - Published





ICC to investigate alleged war crimes in Palestinian Territories

The International Criminal Court's chief prosecutor said on Friday she will launch a full investigation into alleged war crimes in the Palestinian Territories, which could include charges against..




Reuters - Published





As another election looms, Israel's president asks public not to despair

Israel's president on Thursday urged Israelis not to lose faith in their democratic system after persistent political deadlock threw the country into a third election in less than a year.




Reuters - Published





Israelis look to Inquisition roots to get Portuguese passports

Danny Roup, Israel's celebrity weatherman, does not necessarily see clouds on the geopolitical horizon. But he thought it worth digging into his centuries-old family roots in order to get a second,..




Reuters - Published





Thousands rally in support of Israel's Netanyahu after graft indictment

Several thousand Israelis rallied on Tuesday in support of Prime Minister Benjamin Netanyahu as he faces the gravest threat to his political survival after corruption charges and two failed elections.




Reuters - Published





Terror groups Al-Qaeda, IS may target Jewish community, Israeli tourists in India: Intel sources

According to inputs, terror organisations including Al-Qaeda and ISIS are planning to attack the Jewish community and Israeli people travelling to India.




DNA - Published





Israelis take to frond-covered huts as Jewish high holy days wind down

With the Jewish high holy days winding down, many Israelis can be found dining, socializing and even sleeping in frond-covered huts erected on their balconies or in their back yards.




Reuters - Published





Al Qaeda plans to attack Jews, Israelis in India

Sources says terror outfits are desperate to carry out attacks on Israelis living in the country after Israel supported India over the abrogation of Article 370 which gave special status to Jammu and..




DNA - Published

Also reported by •IndiaTimes


Trump floats possible defense treaty days ahead of Israeli elections

U.S. President Donald Trump said on Saturday he had spoken with Israeli Prime Minister Benjamin Netanyahu about a possible mutual defense treaty between the two nations, a move that could bolster..




Reuters - Published





Trump says he does not believe Israelis are spying on the U.S.

U.S. President Donald Trump said on Thursday he does not believe Israel is spying on the United States after a published report said Israel was most likely behind cellphone surveillance devices found..




Reuters - Published





Lebanese defiant after drone strikes, Israelis near border unfazed

Lebanese farmers and residents of Beirut suburbs hit by drones at the weekend vowed on Monday to stand their ground in the event of any Israeli attack, amid heightened tensions between the Iran-backed..




Reuters - Published





Three Israelis injured by bomb in attack near settlement: military

Three Israelis were injured by a bomb in a Palestinian attack near a settlement in the occupied West Bank on Friday, the Israeli military said.




Reuters - Published





Cyprus court postpones hearing in rape accusation case

A court in Cyprus postponed a hearing on Monday in the case of a 19-year-old British woman suspected of falsely accusing a group of Israelis of gang rape.




Reuters - Published





Cyprus police arrest Briton in rape claim, free Israelis

Police in Cyprus arrested a 19-year-old British woman on Sunday on suspicion of filing a false complaint of gang rape for which a dozen Israeli teens had been detained as suspects, two police sources..




Reuters - Published




Cyprus extends remand of seven Israelis for alleged rape, five freed

A court in Cyprus on Friday detained seven Israeli youths for further questioning in connection with a group rape alleged by a British tourist on the island.




Reuters - Published





Twelve young Israelis held in Cyprus over alleged rape of British tourist

A court in Cyprus on Thursday remanded 12 Israeli youths in custody on suspicion of an alleged rape of a 19-year-old British tourist at a holiday resort on the island.




Reuters - Published