Deepika Padukone
Indian actress (born 1986)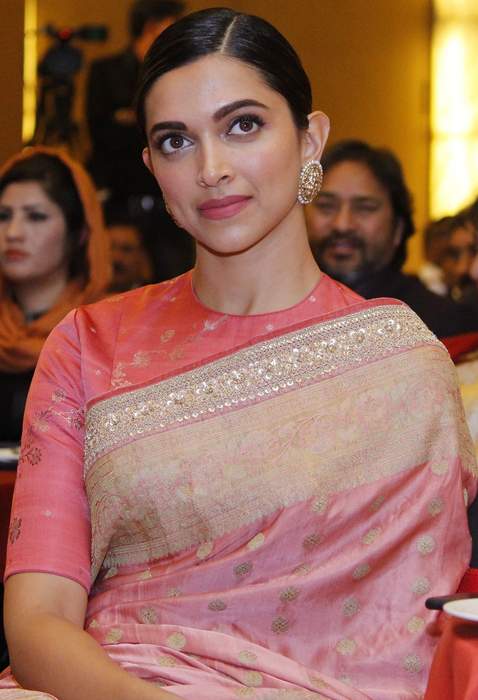 Deepika Padukone is an Indian actress who works predominantly in Hindi films. One of the highest-paid actresses in India, her accolades include three Filmfare Awards. She features in listings of the nation's most popular personalities; Time named her one of the 100 most influential people in the world in 2018 and awarded her the TIME100 Impact Award in 2022.


You Might Like
9 Questions You've Always Wanted to Ask about Laser Hair Removal
Say hello to the go-to solution popularized by celebrities like Chloe Kardashian and Deepika Padukone: laser hair removal
DNA - Published
Kanhaiya Kumar mocks MP home minister's 'film fixation', says state top in crimes against women, tribals
Congress leader Kanhaiya Kumar on Sunday attacked Madhya Pradesh home minister Narottam Mishra by claiming the latter was more interested in clothes worn by Deepika Padukone in films even as the state..
IndiaTimes - Published
Pathaan row: BJP MLA Hari Bhushan calls Shah Rukh Khan 'PFI agent', says 'SRK movie insults Hindus'
BJP MLA Hari Bhushan has slammed Shah Rukh Khan and Deepika Padukone's new movie Pathaan, calling it an "insult to Hindus".
DNA - Published
'PM's words important for us': MP minister on Modi's suggestion to BJP workers to refrain from 'unnecessary remarks'
A day after Prime Minister Narendra Modi suggested that BJP workers should refrain from making unnecessary remarks on irrelevant issues such as movies, Madhya Pradesh home minister Narottam Mishra said..
IndiaTimes - Published
'BJP moral policing Urfi Javed, attacking Deepika Padukone for saffron bikini': Shiv Sena MP Sanjay Raut
Hitting out at BJP, MP Sanjay Raut said that the political party has been attacking actresses Urfi Javed and Deepika Padukone.
DNA - Published
'Boycott Pathaan, burn theatres wherever..': Ayodhya's Mahant calls for boycott of SRK-Deepika Padukone's film
Narottam Mishra also objected to colour of Deepika's outfit in Besharam Rang. The BJP leader called for a ban on Pathaan for 'objectionable scenes'.
DNA - Published
'Kick them in the stomach...': BJP MP Sadhvi Pragya's threat to Deepika, SRK over Pathaan 'Besharam Rang' row
The row over Pathaan's new song Besharam Rang has intensified, with many political parties slamming Deepika Padukone and SRK.
DNA - Published
What is saffron bikini row? Controversy around Deepika-SRK starrer Pathaan's new song Besharam Rang explained
Pathan is caught in the middle of controversies for showing Deepika Padukone in a saffron bikini in the first song Besharam Rang.
DNA - Published
West Bengal elections 2021: Why everyone's looking at the left voter
The last time Aishe Ghosh had cameras trained on her, she had her head in a bandage and Deepika Padukone's arms around her shoulders, after an attack by a stick-wielding mob that had stormed her..
IndiaTimes - Published