Lok Janshakti Party
Political party in India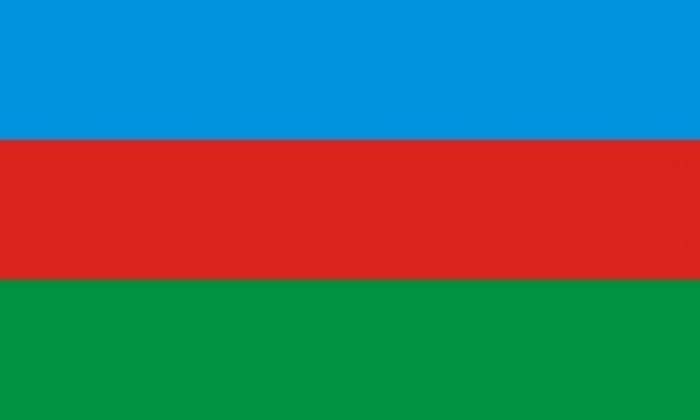 The Lok Janshakti Party (LJP) is a state political party in the state of Bihar, India. It was led by late Ram Vilas Paswan. The party was formed in 2000 when Paswan split from Janata Dal (United). The party has considerable following amongst Dalits in Bihar. The party was a member of the National Democratic Alliance. Actor turned politician Chirag Paswan is the party president.


Sushil Modi files nomination for RS by-election in Patna

Bharatiya Janata Party (BJP) leader and former Bihar deputy chief minister Sushil Modi filed his nomination for Rajya Sabha by-election as an NDA (National Democratic Alliance) candidate in Patna on..
Credit: ANI Duration: 02:14
Published
You Might Like



Sushil Modi gets elected unopposed to Rajya Sabha

Former Bihar Deputy Chief Minister and senior BJP leader Sushil Kumar Modi was on Monday declared elected unopposed to the Rajya Sabha in a by-poll that was necessitated by the death of Union minister..




IndiaTimes - Published





LJP dissolves all state-level, district-level committees in Bihar

In the first major organizational shake-up following the party's dismal performance in the recently concluded assembly polls, the Lok Janshakti Party (LJP) president Chirag Paswan on Wednesday..




IndiaTimes - Published





Ready to back Paswan's wife if LJP fields her for RS bypoll, says RJD




IndiaTimes - Published





BJP names Bihar ex-Deputy CM Sushil Modi its candidate for Rajya Sabha poll

Sushil Kumar Modi has been named the candidate for the Rajya Sabha seat from Bihar, which fell vacant after the death of LJP leader Ram Vilas Paswan.




DNA - Published





As its fate hangs in balance, LJP claims it proved its worth in Bihar

With questions being raised about the Lok Janshakti Party's prospects after it won only one seat in the Bihar assembly polls, party sources on Sunday cited its "influence" in "changing" results in over..




IndiaTimes - Published





LJP cheated NDA; Modi biggest reason for our Bihar victory: Bhupender Yadav

A day after the BJP-JD(U) alliance won assembly polls in Bihar, the BJP's general secretary and the state in-charge Bhupender Yadav on Wednesday said the NDA was cheated by its former member LJP of..




IndiaTimes - Published





Bihar polls: BJP improves tally, but new alliance arithmetic pulls down NDA vote share since 2019 LS elections

Riding on the 'Modi wave' in the 2019 Lok Sabha elections, the National Democratic Alliance, which included LJP, had garnered more than 53 per cent votes and won 39 out of 40 seats.




IndiaTimes - Published





Bihar Election Results 2020 live updates: Chirag Paswan's game pulls Nitish Kumar to third place

Bihar Election Results 2020 live updates: Nitish Kumar's could have been the single-largest party if every candidate had not had to contend with an opponent from Chirag Paswan's LJP.




DNA - Published





Nitish Kumar will never become CM again after Nov 10: Chirag Paswan

Lok Janshakti Party (LJP) President Chirag Paswan on Tuesday said that Bihar Chief Minister Nitish Kumar will never become the CM again, after November 10. "You can get me to give you in writing that..




IndiaTimes - Published





Never expected Nitish Kumar to stoop so low: Chirag Paswan on his viral video

In poll-bound Bihar, footage from a video showing Lok Janshakti Party (LJP) president Chirag Paswan prepping for a speech in front of a photograph of his late father Ram Vilas Paswan has gone viral on..




IndiaTimes - Published





Monkey dancing to someone else's tunes: Bihar minister Sanjay Jha about Chirag Paswan

Ahead of the assembly polls in Bihar, state minister Sanjay Kumar Jha hit back at Chirag Paswan's "will send Nitish to jail" diatribe by likening the Lok Janashakti Party (LJP) chief to "a monkey..




IndiaTimes - Published





Some trying to make a dent in NDA: Nadda's indirect attack on Chirag

BJP chief J P Nadda Monday said some people are trying to make a dent in the NDA alliance during the ongoing polls in Bihar and "we should remain cautious against them", in remarks seen as an oblique..




IndiaTimes - Published





Nitish refrains from speaking anything against Chirag or LJP

Bihar chief minister Nitish Kumar on Saturday addressed a poll rally in LJP founder Ram Vilas Paswan's native Alauli assembly seat but refrained from speaking anything either against the party or its..




IndiaTimes - Published





Bihar polls: Chirag releases LJP manifesto 'Bihar First Bihari First'




IndiaTimes - Published





Exclusive Interview: Home Minister Amit Shah confident of victory in Bihar, says equations in favour of NDA alliance

Union Home Minister Amit Shah said that LJP was being accommodated reasonably in the alliance but Chirag chose to move out.




DNA - Published





No qualms on mounting criticism, but BJP should use words wisely: Chirag Paswan

Lok Janshakti Party (LJP) president Chirag Paswan on Sunday said that he welcomed any attack on him by the Bharatiya Janata Party (BJP) leaders and even by Prime Minister Narendra Modi if it satisfies..




IndiaTimes - Published





Chirag takes swipe at Nitish over migrants' issue

LJP chief Chirag Paswan on Wednesday took another swipe at Bihar Chief Minister Nitish Kumar over the migrants issue, saying he can't work with those who tried to stop migrant workers from returning..




IndiaTimes - Published





Bihar polls: BJP suspends 6 turncoats, LJP's 2nd list may have more rebels




IndiaTimes - Published





LJP's second list of candidates may include some BJP leaders




IndiaTimes - Published





Athawale sole representative of NDA allies in Modi govt after Paswan's demise

Following the death of LJP leader and Union minister Ram Vilas Paswan, the Union Cabinet is left with no representation from NDA allies, while Ramdas Athawale of Republican Party of India (RPI) is the..




IndiaTimes - Published





Before quitting NDA in Bihar, Chirag told BJP of 'wave' against Nitish Kumar

Lok Janshakti Party (LJP) chief Chirag Paswan had urged BJP president J P Nadda to project a leader of the saffron party as the NDA's chief ministerial face in Bihar, claiming that there is a..




IndiaTimes - Published





Union minister Ram Vilas Paswan passes away

Union minister and Lok Janshakti Party patron Ram Vilas Paswan passed away on Thursday.vRam Vilas Paswan had undergone a heart surgery recently and had been hospitalised for the last few weeks.




IndiaTimes - Published





Ahead of Bihar elections, BJP's Usha Vidyarthi joins LJP in Chirag Paswan's presence




IndiaTimes - Published





Bihar Assembly Election 2020: BJP snubs LJP, asks Chirag not to use PM Modi's photo in poll campaign

The BJP is also expected to move the Election Commission of India (ECI), requesting it to prevent the LJP from using PM Modi's name during poll campaigning, revealed sources.




DNA - Published





Bihar Assembly Election 2020: NDA reaches seat-sharing deal; BJP gets 121 seats, JD(U) 122

Making a veiled attack on the Lok Janashakti Party (LJP), Bihar Deputy CM Sushil Modi said that only those who consider Nitish Kumar as their leader will be considered a part of the National Democratic..




DNA - Published





Bihar Assembly Election 2020: How much damage will Chirag Paswan cause to Nitish Kumar?

Chirag Paswan will contest alone in the Bihar assembly election 2020 though LJP will not field candidates against BJP. LJP will compete only against JDU candidates. In the case of a hung assembly, LJP..




DNA - Published





Chirag Paswan hits out at JD(U), says BJP-LJP will form govt in Bihar

A day after walking out of the NDA in Bihar targeting Nitish Kumar, LJP president Chirag Paswan appealed to people against voting for Kumar's JD(U) and claimed that an alliance of his party and BJP..




IndiaTimes - Published





Bihar Assembly Election 2020:?Let me enjoy the moment, says LJP chief Chirag Paswan

With just a few weeks left for the Assembly Elections in Bihar, Lok Janshakti Party (LJP) on October 4 announced that it will go solo and will not contest the in alliance with Janata Dal (United) due..




DNA - Published





Bihar Election 2020: LJP will not contest under Nitish Kumar's leadership; wants alliance with BJP

The Lok Janshakti Party (LJP), headed by Chirag Paswan, has decided not to contest in Bihar under Nitish Kumar.




DNA - Published





Bihar assembly elections 2020: What did Chirag Paswan complain to Amit Shah about chief minister Nitish Kumar?

Union Home Minister Amit Shah and BJP President JP Nadda met LJP President Chirag Paswan on Thursday to try to resolve the issue of seat-sharing between the NDA constituents given the upcoming Bihar..




DNA - Published





LJP is likely to stay with NDA: Ramdas Athawale

"Chirag Paswan is the son of Ram Vilas Paswan, who is also a minister in the Central government as well. I feel that he is likely to continue with the NDA because he will not benefit if he leaves the..




IndiaTimes - Published





No one can suppress, reduce or erase the existence of LJP, Chirag Paswan tells supporters

Lok Janshakti Party (LJP) chief Chirag Paswan on Wednesday asked his party members and supporters to be prepared to fight in every situation and told them that it is not possible for anyone to..




IndiaTimes - Published





LJP finds itself in a fix with BJP, JD(U) hardening their positions over seats




IndiaTimes - Published





Poll dates out, LJP has to decide on alliance issue soon




IndiaTimes - Published





Chirag likely to fight Bihar polls, LJP may project him as CM face

The NDA ally, Lok Janshakti Party (LJP) chief, Chirga Paswan may contest the assembly election in Bihar as the party is keen to project him as the chief minister face in the state. The LJP..




IndiaTimes - Published





LJP chief Chirag keen to contest Bihar assembly polls

The NDA ally, Lok Janshakti Party (LJP) chief, Chirga Paswan may contest the assembly election in Bihar as the party is keen to project him as the chief minister face in the state. The LJP..




IndiaTimes - Published





Nitish targets Bihar opposition, takes dig at LJP




IndiaTimes - Published





JD(U)-LJP rift gives BJP a headache ahead of polls




IndiaTimes - Published





Bihar polls: LJP hardens its stand against JD(U)




IndiaTimes - Published





Chirag Paswan asks BJP to fight on more seats than JD(U) in Bihar polls

Lok Janshakti Party chief Chirag Paswan has urged BJP president J P Nadda that the saffron party should fight more seats than the Janata Dal (United) in the upcoming Bihar assembly polls.




IndiaTimes - Published





Bihar Assembly Elections 2020: Chirag Paswan writes to PM Modi, 'public not happy with Nitish'

The Lok Janshakti Party (LJP) has called a meeting of all MPs on 16 September. In this meeting, the strategy of the Bihar Assembly Election 2020 will be finalized.




DNA - Published





Bihar Assembly Election 2020: Seat tussle continues in NDA, RJD mocks 'Ghar ka Chirag'

LJP President Chirag Paswan is constantly resorting to pressure politics for more seats in NDA. At the same time, he is also targeting CM Nitish Kumar.




DNA - Published





Sushant's death case not poll issue; LJP, JD(U) tussle not big problem: Devendra Fadnavis

Former Maharashtra chief minister Devendra Fadnavis on Friday said that Sushant Singh Rajput's death case was not an election issue in Bihar but a common man's issue, and asserted that his party would..




IndiaTimes - Published





Paswan stands with son's decisions amid LJP's growing discontent against Nitish




IndiaTimes - Published





Bihar elections: Will firmly stand by Chirag's decisions, says Ram Vilas Paswan amid rift with JD(U)

Amid the growing rift with NDA partner JD(U) ahead of the Bihar assembly polls, Lok Janshakti Party patron Ram Vilas Paswan on Friday said he will stand firmly with whatever decision his son and LJP..




IndiaTimes - Published





Chirag Paswan comes out in support of Kangana Ranaut

LJP leader Chirag Paswan has come out in support of Kangna Ranaut and has appealed to all people in Mumbai, including people from Bihar and other parts of North India, to stand with the actress.




IndiaTimes - Published





Rhea's arrest will 'silence' her supporters: Chirag Paswan

Lok Janshakti Party president Chirag Paswan on Tuesday said the arrest of actor Rhea Chakraborty will "silence" those supporting her.




IndiaTimes - Published





JD(U) did a 'favour' by saying it never had alliance with us: LJP

KC Tyagi had said on Tuesday that any party which is a part of the NDA in the state will have to accept Chief Minister Nitish Kumar's leadership, noting that top BJP leaders, including Amit Shah and..




IndiaTimes - Published





'Nitish Kumar will be NDA face, LJP free to go'




IndiaTimes - Published





At LJP meeting, members demand party should not contest Bihar polls under Nitish Kumar's leadership: Sources




IndiaTimes - Published