Lok Janshakti Party
Political party in India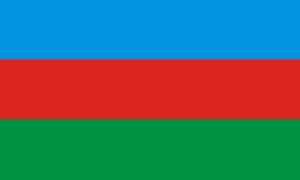 The Lok Janshakti Party (LJP) is a state political party in the state of Bihar, India. It is led by Ram Vilas Paswan. The party was formed in 2000 when Paswan split from Janata Dal (United). The party has considerable following amongst Dalits in Bihar. Currently the party is a member of the National Democratic Alliance. Actor turned politician Chirag Paswan is the party president.


Sushant Singh death case: 'Hope that truth will come out', says Chirag Paswan after Bihar CM recommends CBI investigation

Chief Minister of Bihar, Nitish Kumar has recommended CBI investigation in Sushant Singh Rajput's death case on August 04. Speaking to ANI on it, president, Lok Janshakti Party, Chirag Paswan said,..
Credit: ANI Duration: 01:54
Published
I support Chirag in all party decisions: Ram Vilas Paswan on reports of Congress being in contact with him

Consumer Affairs Minister and LJP leader, Ram Vilas Paswan held a media press conference on July 09. On reports of Congress being in contact with him, Ram Vilas Paswan said, "Responsibility for..
Credit: ANI Duration: 01:55
Published
CM Shivraj Chouhan wishes Ram Vilas Paswan on his birthday

Madhya Pradesh Chief Minister Shivraj Singh Chouhan met Union Minister of Consumer Affairs, Ram Vilas Paswan at the latter's residence in Delhi on July 05. Ramvilas Paswan's son Lok Janshakti Party..
Credit: ANI Duration: 02:12
Published
Bihar LJP vice president takes a dig at Congress, says 'there's no one left to help them'

Bihar Lok Janshakti Party (LJP) vice president Hula Pandey on July 04 took a dig at the Congress and said that there is no one left to help the party. Pandey said that may be the Congress is thinking..
Credit: ANI Duration: 01:29
Published
You Might Like



LJP asks EC to not hold Bihar elections in October-November, says polls in pandemic will endanger lives




IndiaTimes - Published





Chirag Paswan fires fresh salvo at Nitish Kumar

Lok Janshakti Party president Chirag Paswan on Thursday fired a fresh salvo at Bihar chief minister Nitish Kumar, blaming the outbursts of a councilor against himself and father Ram Vilas Paswan on the..




IndiaTimes - Published





LJP poll document to focus on migrants, floods & development




IndiaTimes - Published





LJP president Chirag Paswan thanks PM for sending central Covid-19 team to Bihar




IndiaTimes - Published





Chirag Paswan joins opposition in attacking Bihar govt on road collapse

The Lok Janshakti Party on Thursday joined the opposition in attacking the Bihar government over the collapse of a road in floods, saying it raises questions on the claim of "zero corruption" and..




IndiaTimes - Published





Chirag Paswan says holding Bihar polls during Covid pandemic will put people at risk; JD(U) differs

BJP ally LJP on Friday joined the opposition Rashtriya Janata Dal in expressing concern over holding the Bihar assembly polls amid a spread of Covid-19 cases, with its president Chirag Paswan saying it..




IndiaTimes - Published




LJP may reject Nitish as CM face, set to drive hard bargain

BJP ally Lok Janshakti Party (LJP) is set to drive a tough political bargain in Bihar as the assembly election nears. While party sources refused to comment on the likelihood of a switch over from NDA..




IndiaTimes - Published





Chirag Paswan creates ripples in NDA on the issue of leadership in Bihar

LJP chief Chirag Paswan created ripples within the NDA in Bihar on Saturday saying BJP will decide the ruling coalition's CM face in the coming assembly elections and LJP will agree to whatever..




IndiaTimes - Published





Employment for migrants should be NDA's top priority in Bihar: Chirag Paswan

Lok Janshakti Party president Chirag Paswan on Saturday said that employment for migrants, who have returned to Bihar from across the country, should be the top priority for the ruling NDA as it..




IndiaTimes - Published





Will back BJP decision on Nitish Kumar as NDA's face in Bihar polls: Chirag Paswan

Hinting at his party's unease with Nitish Kumar, LJP president Chirag Paswan said on Friday he will back the BJP if it opts for a change of face in the Bihar assembly polls as he underscored his..




IndiaTimes - Published





I fear Nitish govt may lose trust of migrant workers: Chirag Paswan

Lok Janshakti Party chief Chirag Paswan on Wednesday said there is perceptible anger among migrant workers from Bihar who are stuck in far-off places and the Nitish Kumar government must bring them..




IndiaTimes - Published





Lok Janshakti Party to release manifesto 6 months before Bihar polls

LJP chief Chirag Paswan, who is trying to invoke Bihari pride by launching a 'Bihar First Bihari First' campaign in the state, told TOI that manifestos should be the centre of a campaign, not caste..




IndiaTimes - Published





LJP asks BJP to take action against members making hate speeches




IndiaTimes - Published





Won't allow hate speeches during polls in Bihar: Chirag

Lok Janshakti Party, a key coalition partner in the ruling NDA disapproved "hate speech" by some of the BJP members during election campaign in Delhi.




IndiaTimes - Published





'Janta malik hai': Nitish Kumar on Delhi poll results

Bihar Chief Minister Nitish Kumar on Tuesday side-stepped queries on the outcome of assembly polls in Delhi, where the coalition comprising his JD(U), BJP and LJP has been drubbed by the incumbent Aam..




IndiaTimes - Published





Delhi Assembly elections 2020: All you need to know about Adarsh Nagar constituency

AAP will be contesting from all 70 seats for the assembly polls while BJP will be contesting on 67 seats, with its ally Janata Dal-United and Lok Janashakti Party contesting on the remaining three..




DNA - Published




Delhi Assembly Elections 2020: Full list of BJP-JD(U)-LJP candidates

The BJP has tied up with the LJP and the JD(U) for Delhi assembly polls and has left three seats for the NDA partners after its alliance with the Shiromani Akali Dal fell through.




DNA - Published





Government allays fears, to tweak NPR form

NDA allies like JD(U), LJP and Akali Dal flagged apprehension about certain sections in the new NPR form. This led home minister Amit Shah to state that while dropping columns from the form may not be..




IndiaTimes - Published





Delhi assembly elections: How it is Kejriwal versus all

BJP is using its firepower - human resources and logistics - to best use. On the other hand, Arvind Kejriwal is fighting a lonely battle with most of his colleagues, who were with him during the 2015..




IndiaTimes - Published





We will be the cementing force for BJP and JD(U): Ram Vilas Paswan

Lok Janshakti Party founder Ram Vilas Paswan on Monday ducked queries about a viable seat-sharing formula for the ruling NDA in Bihar for the assembly elections later this year though he asserted that..




IndiaTimes - Published





Now, BJP ally LJP sets terms to back NRC




IndiaTimes - Published





BJP ally Nitish rules out NRC in Bihar

Bihar CM Nitish Kumar on Friday said the National Register of Citizens (NRC) process would not be implemented in the state even as another BJP partner, the Lok Janshakti Party, expressed its misgivings..




IndiaTimes - Published





People not in mood of their 'ghar wapsi': Shiv Sena doubts BJP's return in Jharkhand

Shiv Sena in its mouthpiece Saamana cast doubts over Raghubar Das-led BJP govt's return to power in Jharkhand as it stated that people there are not in the mood of their "ghar wapsi". The ruling BJP..




IndiaTimes - Published





Now, ally LJP gives a jolt to Jharkhand BJP




IndiaTimes - Published





LJP will contest alone on 50 seats for Jharkhand polls, says party's national president Chirag Paswan

Jharkhand will go to polls later this year. Polling will be held in five phases, with the first one on November 30 and the last on December 20.




DNA - Published





BJP ally LJP to contest Jharkhand polls on its own




IndiaTimes - Published





Chirag Paswan unanimously chosen new LJP chief




IndiaTimes - Published





LJP chief Ram Vilas Paswan passes baton to son Chirag

In a series of tweets, Ram Vilas Paswan said Chirag will lead the party to a new height and it will become the voice of Dalit, exploited, oppressed, minority and youth.




DNA - Published





Chirag Paswan elected LJP president

Chirag Paswan was on Tuesday elected LJP president by the party's national executive, the party's outgoing chief and his father Ram Vilas Paswan said. Union minister and Lok Janshakti Party president..




IndiaTimes - Published





Opposition leaders take a flight to Srinagar, make a point

The delegation comprising Rahul Gandhi, Ghulam Nabi Azad, Anand Sharma and K C Venugopal from Congress, Tiruchi Siva of DMK, Trinamool's Dinesh Trivedi, NCP's Majeed Memon, Left leaders Sitaram..




IndiaTimes - Published





Lok Sabha adjourns till 2 pm

Speaker Om Birla led the House in expressing condolence over the passing away of Paswan and former Delhi Chief Minister Sheila Dixit. Paswan, a Lok Janshakti Party member, was a member from Samastipur..




IndiaTimes - Published





LJP MP Ramchandra Paswan passes away




IndiaTimes - Published





Lok Sabha member Ramchandra Paswan dead

The Lok Janshakti Party (LJP) leader passed away around 10.30 a.m. He was admitted to the hospital a week ago. A four-time MP, Ramchandra Paswan represented Bihar's Samstipur in the Lok Sabha. He is..




IndiaTimes - Published





LJP MP Ram Chandra Paswan, Union Minister Ram Vilas Paswan'a brother, passes away in Delhi

He was the brother of Union Minister and LJP chief Ram Vilas Paswan.




DNA - Published




Union minister Ram Vilas Paswan files nomination papers for Rajya Sabha bypoll

Union minister and Lok Janshakti Party chief Ram Vilas Paswan Friday filed his nomination papers for the Rajya Sabha bypoll in Bihar in presence of chief minister Nitish Kumar.




IndiaTimes - Published





Bihar: NIA raids LJP leader Sunil Pandey's brother's residence

The NIA team reached the residence of the brother of Pandey at Shastri Nagar early in the morning.




DNA - Published





10 parties extend support to Om Birla's candidature for Lok Sabha speaker: Prahlad Joshi

"BJD, Shiv Sena, Akali Dal, National People's Party, Mizo National Front, Lok Janshakti Party, YSRCP, JDU, AIADMK and Apna Dal have given the notice to support Birla's candidature for the post of Lok..




IndiaTimes - Published





Parties like SP, BSP, RJD will shut shop by 2020: Ram Vilas Paswan

BJP ally Lok Janshakti Party (LJP) chief Ram Vilas Paswan took a jibe at the opposition after BSP supremo Mayawati announced that her party will not contest the Uttar Pradesh assembly bypolls in a..




IndiaTimes - Published





'Avoid making statements': Amit Shah pulls up Giriraj Singh for comments on Bihar NDA iftar party

Giriraj Singh had tweeted pictures of Bihar Chief Minister Nitish Kumar, LJP leader Ram Vilas Paswan, Bihar BJP chief Sushil Kumar Modi and others who had attended iftar party and termed called it a..




DNA - Published





Giriraj Singh's iftar jibe at allies LJP, JD(U) earns sharp retort




IndiaTimes - Published