Naveen Patnaik
Politician from Odisha, India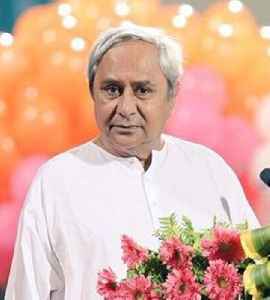 Naveen Patnaik (born 16 October 1946) is an Indian politician who is the current and 14th Chief Minister of Odisha. The supremo of the Biju Janata Dal, is also a writer and has published four books.


Odisha CM Naveen Patnaik to contest from Hinjili and Bijepur assembly seats
The BJD supremo announced candidates for nine Parliamentary Constituencies and 54 Assembly Constituencies for upcoming elections in the state.
DNA - Published
No accidental Chief Minister, Naveen Patnaik adept at setting narratives
While former BJD leaders Baijayant Panda and Damodar Rout's joining the BJP was a forgone conclusion, former Union minister Dilip Ray's potential return to the Patnaik's camp after 17 years has..
IndiaTimes - Published
BJD will contest LS, assembly elections on its own: Naveen Patnaik
IndiaTimes - Published
Talk within BJD: Naveen' Patnaik's quota for women may hurt party's winnability
IndiaTimes - Published
BJD will perform 'very well' in Lok Sabha and Assembly elections: Naveen Patnaik
Stating that the process for selection of candidates for the the Lok Sabha and state assembly elections was on, Patnaik said the list would be finalised very soon. BJD will field candidates in the all..
IndiaTimes - Published
BJD to reserve 33 per cent seats for women in LS polls
Patnaik's announcement would also mean that the ruling BJD will issue tickets to women in at least seven of the 21 Lok Sabha constituencies in the state. "I am delighted to be in Kendrapara. Here, I..
IndiaTimes - Published
Naveen Patnaik declares 33% quota for women in allocation of BJD Lok Sabha tickets
Odisha will send 33 per cent women to Parliament in the coming elections,' Odisha CM Naveen Patnaik said. ​​The women of Odisha will lead the way in women empowerment in India, he added. ​In..
IndiaTimes - Published
BJD will give 33% of Lok Sabha tickets to women: Naveen Patnaik
I have announced 33% reservation for women in the forthcoming Lok Sabha elections, Odisha CM Naveen Patnaik said.
DNA - Published
You Might Like