Abdul Ghani Baradar
Deputy Prime Minister of Afghanistan since 2021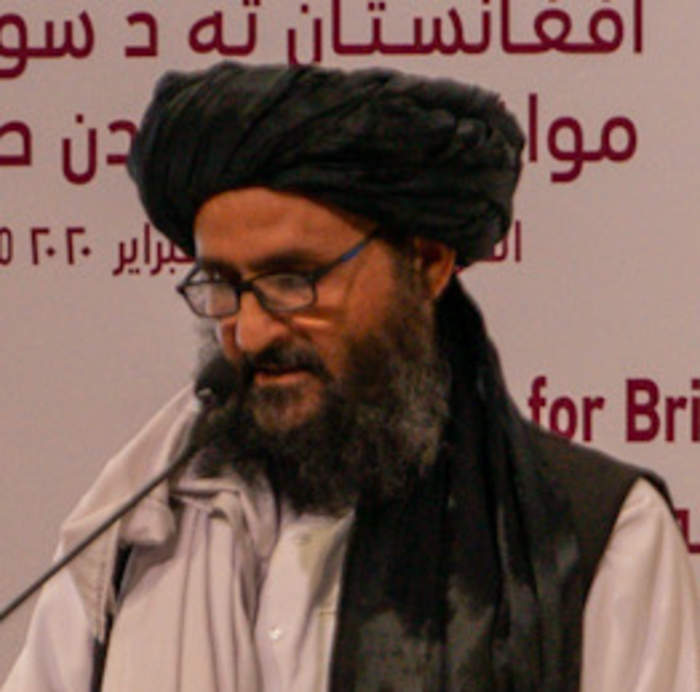 Abdul Ghani Baradar is an Afghan political and religious leader who is currently the acting first deputy prime minister alongside Abdul Salam Hanafi and Abdul Kabir, of the Islamic Emirate of Afghanistan. He is also a co-founder of the Taliban. He is known by the honorific Mullah.


You Might Like
Taliban deputy PM Baradar meets UNDP director in Doha, seeks help
IndiaTimes - Published
India hopes Mullah Abdul Ghani Baradar's stint as 'international negotiator' will have sobering effect
According to reports, Sher Mohammed Stanekzai as well as Sirajuddin Haqqani may also be given positions of power in the new government while Baradar seems set for a leading role. Born in 1968 in..
IndiaTimes - Published
Entire Taliban brass based in Pak, says its chief negotiator
The disclosure by Mullah Baradar, the chief Taliban negotiator in the intra-Afghan peace talks, in a video that the entire Taliban leadership is based in Pakistan and that no decision is taken without..
IndiaTimes - Published
Trump, Taliban leader talk as prisoner feud threatens Afghan peace
U.S. President Donald Trump spoke by telephone with chief Taliban negotiator Mullah Baradar Akhund on Tuesday, the first known conversation between a U.S. leader and a top Taliban official, as a..
Reuters - Published
Trump, chief Taliban negotiator speak by phone after accord
The Taliban's chief negotiator Mullah Baradar Akhund and U.S. President Donald Trump held a 35-minute telephone call on Tuesday, a Taliban spokesman said, in what may be the first direct discussion..
Reuters - Published
Chief Taliban negotiator holds call with President Trump
The Taliban's chief negotiator Mullah Baradar Akhund held a phone call with U.S. President Donald Trump a few days after the two sides signed a troop withdrawal agreement in Doha, the Taliban's..
Reuters - Published
'As a contiguous neighbour...': India reacts cautiously to US-Taliban peace deal ending Afghan war
India's Ambassador to Qatar P Kumaran was among a host of diplomats present at the ceremony in Doha where the deal was signed by US Special envoy Zalmay Khalilzad and Taliban Leader Mullah Abdul Ghani..
DNA - Published
Iran foreign minister meets senior Taliban official in Tehran
Iranian Foreign Minister Mohammad Javad Zarif held talks in Tehran with a Taliban delegation led by Mullah Abdul Ghani Baradar, one of the group's founders, the official IRNA news agency reported on..
Reuters - Published
In a first, China admits to hosting Afghan Taliban's Mullah Abdul Ghani Baradar in bid for enlarged strategic role in Afghanistan
China for the first time acknowledged that it recently hosted Afghan Taliban's chief peace negotiator Mullah Abdul Ghani Baradar for talks as part of its stepped-up efforts to enlarge its strategic..
Firstpost - Published