Shanghai Cooperation Organisation
International organization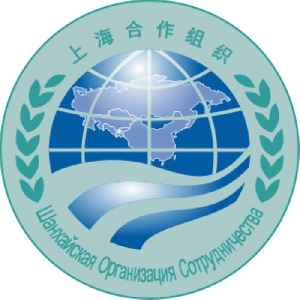 The Shanghai Cooperation Organization (SCO), or Shanghai Pact, is a Eurasian political, economic, and security alliance, the creation of which was announced on 15 June 2001 in Shanghai, China by the leaders of China, Kazakhstan, Kyrgyzstan, Russia, Tajikistan, and Uzbekistan; the Shanghai Cooperation Organisation Charter, formally establishing the organisation, was signed in June 2002 and entered into force on 19 September 2003. The original five nations, with the exclusion of Uzbekistan, were previously members of the Shanghai Five group, founded on 26 April 1996. Since then, the organisation has expanded its membership to eight countries when India and Pakistan joined SCO as full members on 9 June 2017 at a summit in Astana, Kazakhstan. The Heads of State Council (HSC) is the supreme decision-making body in the SCO, it meets once a year and adopts decisions and guidelines on all important matters of the organisation. Military exercises are also regularly conducted among members to promote cooperation and coordination against terrorism and other external threats, and to maintain regional peace and stability.


Despite tensions, India-Pakistan to participate in joint counter-terror exercise
India and Pakistan, are both members of the Shanghai Cooperation Organisation (SCO), and will participate in a joint counter-terror exercise, the council of regional anti-terrorist structure (RATS)..
DNA - Published
ET Analysis: Game changer CPEC shapes China's 'iron brother' Pakistan policy
China is obligated under the charter of the Shanghai Cooperation Organisation as well as under BRICS & RIC to condemn and oppose terrorism.
IndiaTimes - Published
Search this site and the web:
You Might Like