EAM Jaishankar meets his counterparts from Canada, Indonesia and Singapore in Cambodia

Saturday, 12 November 2022
External Affairs Minister S Jaishankar on Saturday discussed a range of issues with his counterparts from Canada, Indonesia and Singapore as they met on the sidelines of the ASEAN-India summit here in the Cambodian capital.
You Might Like
💡 newsR Knowledge: Other News Mentions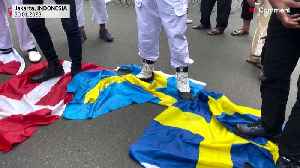 Protesters in Jakarta demand government cuts ties with Sweden over Koran burning

Protesters in Jakarta demand the Indonesian government to cut ties with Sweden, Denmark, and the Netherlands outside their embassies Monday, over the burning of the Koran by their far-right politicians.
Credit: euronews (in English) Duration: 01:00
Published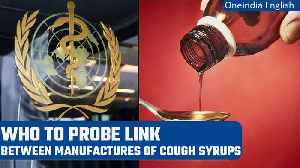 WHO to investigate Indian and Indonesian firms in cough syrup deaths | Oneindia News *News

A report by the South China Morning post quoted researchers from the University of Hong Kong who predicted that by January 31st 92 percent of the population in Beijing will be infected by the deadly Covid-19 virus. #Covid-19 #ChinaCoronavirus #Beijing
Credit: Oneindia Duration: 02:06
Published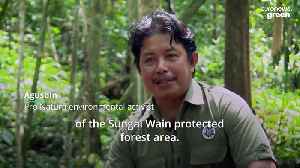 Is Indonesia's plan to save Jakarta by building a new capital a 'massive ecological disaster'?

"The future generations will only hear the stories about the species here because they won't exist anymore."
Credit: euronews (in English) Duration: 03:15
Published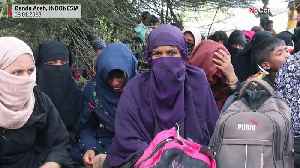 Rohingya refugees arriving in Aceh

More than 100 weak and hungry Rohingya Muslim refugees were among the latest group to reach ashore in Indonesia on Sunday after a long and dangerous journey aboard a wooden boat.
Credit: euronews (in English) Duration: 01:00
Published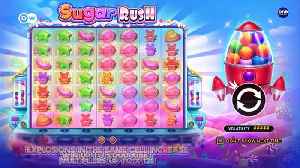 Indonesia struggles to enforce online gambling ban

Online gambling is against the law in Indonesia, as are all other forms of gambling, but the authorities are finding it particularly hard to catch online gamblers red-handed. DW met up with one Indonesian man taking a big gamble by playing poker for a living
Credit: Oneindia Duration: 03:14
Published
Search resumes for bodies in Cambodia casino fire

The search for bodies has resumed at a fire-ravaged hotel-casino in the Cambodian border town of Poipet.
Credit: euronews (in English) Duration: 01:00
Published
Cambodia: At least 10 killed in massive fire at hotel casino | Oneindia News *International

At least 10 people have died and dozens have been injured in a fire that engulfed a casino hotel in Cambodia late on Wednesday. Reportedly, neighboring Thailand sent firetrucks to help fight the blaze in a bustling border region. #Cambodia #CambodiaCasinoFire #FireAccident
Credit: Oneindia Duration: 02:29
Published
Indo-Japan Conclave 2022: Jaishankar talks about Japan infra projects in India| Oneindia News *News

In a keynote address at the India Today Indo-Japan Conclave 2022, External Affairs Minister Dr S Jaishankar said that while many Japanese companies had their businesses in India, they could not scale as much here as they did in other countries. He added that Japanese businesses make "far more serious investments" in other ASEAN countries and China compared to India, also elaborating on the reasons for the same. Jaishankar at Indo-Japan conclave,Jaishankar Tawang Clash,India-Japan relations,Diplomatic relations,India-China border issues,india today conclave 2022,indo-japan conclave 2022,india today's indo-japan conclave 2022,india today conclave 2021,conclave 2022,indo-japan conclave,india today conclave,india today conclave live,india today's indo-japan conclave,transform bharat conclave 2022indo japan conclave,Oneindia News,Oneindia english #SJaishankar #IndoJapanConclave #Japan
Credit: Oneindia Duration: 02:25
Published
Peru declares nationwide state of emergency amid protests | Oneindia News *International

Peru declares nationwide state of emergency amid intensifying protests; Dozens freed in new Ukraine-Russia prisoner swap; EU pledges $10bn investment in Southeast Asia during ASEAN summit; Nurses in England, Wales hold biggest strike in NHS history #PeruProtests #PeruEmergency #Protests
Credit: Oneindia Duration: 03:22
Published
Related news from verified sources