Nipah
Latest news and video coverage curated from trusted media outlets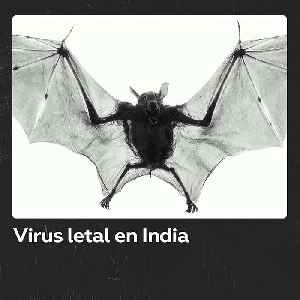 Reaparece el virus Nipah en la India

Se presenta el cuarto brote del virus Nipah (NiV) en cinco años en la India. Su mortalidad oscila entre el 40 y el 75 %, según la Organización Mundial de la Salud (OMS). La enfermedad ya ha causado..
Credit: Rumble Duration: 01:03
Published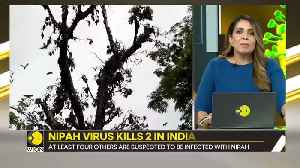 Nipah: Bat virus deadlier than Covid kills two in Indian state of Kerala | Gravitas

#nipahvirus
Credit: Rumble Duration: 05:43
Published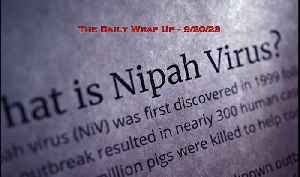 Lab Created Nipah Clones Connected To Wuhan/Clade X & NIH's mRNA Nipah Injection Started In 2022

Welcome to The Daily Wrap Up, a concise show dedicated to bringing you the most relevant independent news, as we see it, from the last 24 hours.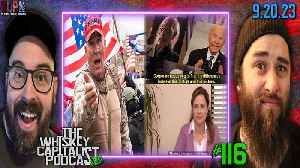 Ray Epps Charged…With A Misdemeanor/Biden Afraid He Might Die Soon? | 9.20.23

Tonight, we have a couple interesting stories for you. Ray Epps charged with a misdemeanor for his alleged role in January 6th riot; Biden fears he might die before Hunter's legal woes are resolved;..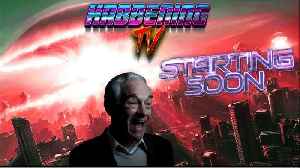 Nipah Virus in India | Brand gets Cancelled | Milei on Tucker - Habbening TV Livestream 70

Nipah Virus Outbreak in India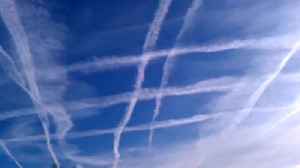 EMERGENCY SHOW! Tom n Jerry

Bill Gates newest. Nipah Virus is coming!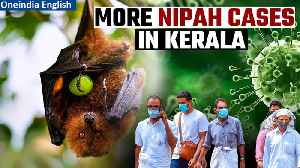 Fifth Nipah Virus Case Confirmed in Kerala; Antibody Arrives to Combat Outbreak| Oneindia News

On Friday, another case of Nipah virus was officially confirmed in Kozhikode. This case involves a 39-year-old man who was under observation at a private hospital. It is noteworthy that he had sought..
Credit: Oneindia Duration: 03:03
Published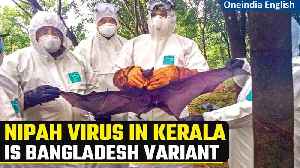 Nipah virus in Kerala is reportedly a Bangladesh variant with 'high mortality rate' | Oneindia News

On Wednesday, the Kerala government said in the assembly that the Nipah virus, which has killed two people out of four infected, was a strain of the Bangladesh variant. Kerala Health Minister Veena..
Credit: Oneindia Duration: 03:01
Published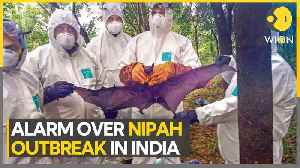 Kerala government strengthens measures to stop the spread of Nipah virus | WION

Alarms are ringing in India over yet another deadly virus. The southern state of Kerala has reported four cases of the Nipah virus out of which two succumb to the infection. Now Nipah is a zoonotic..
Credit: Rumble Duration: 02:35
Published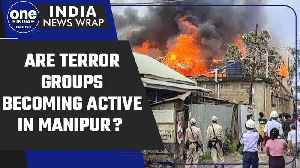 Manipur Violence: Terror groups becoming active in Manipur; may stoke tension | Oneindia News

Terror groups becoming active in Manipur may stoke tension: Security officials; Chandrababu Naidu arrest: All 19 TDP MLAs under house arrest for the past 72 hours; Uttar Pradesh Rains: 19 killed due to..
Credit: Oneindia Duration: 03:03
Published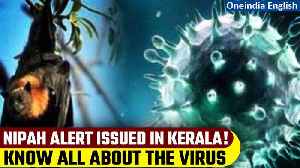 Nipah alert issued in Kerala after 2 'unnatural' deaths reported from Kozhikode | Oneindia News

The Kerala Health Department has issued a health alert in Kozhikode district. The alert came after two deaths were suspected to be caused by the Nipah virus infection, which was described as..
Credit: Oneindia Duration: 02:27
Published
You Might Like



Nipah scare at Kozhikode on the wane as more samples test negative




newKerala.com - Published





How is Nipah virus different from Covid-19?

These infections may seem similar at first glance, they are vastly different in several key aspects.




DNA - Published




Nipah Virus: Key Facts

This infographic provides an essential overview of the Nipah virus, including its origins, transmission, symptoms, and preventive measures; Learn about the significance of early detection and the..




IndiaTimes - Published





Kerala to conduct seroprevalence survey on Nipah virus outbreaks in Kozhikode




newKerala.com - Published




Kerala to conduct surveillance study on Nipah virus: CM Pinarayi Vijayan




newKerala.com - Published




Nipah outbreak under control but threat not over yet: Kerala CM Pinarayi Vijayan

Kerala chief minister Pinarayi Vijayan stated that the Nipah outbreak in Kozhikode district is currently under control, but the threat is not completely eliminated. The possibility of a second wave of..




IndiaTimes - Published





Nipah in Kerala: Restrictions relaxed in containment zones in Kozhikode




newKerala.com - Published





No new cases, 71 samples test Nipah-ve in Kerala

No Nipah cases were reported for the third consecutive day with 71 more samples testing negative on Monday. As Nipah concerns eased, district administration announced relaxations in containment zones..




IndiaTimes - Published





No Nipah case reported for third day in Kozhikode




newKerala.com - Published




Nipah virus in Kerala: No fresh cases in state; 218 samples test negative till date

Kerala Health Minister Veena George reiterated that the situation was under control.




DNA - Published




Samples of 61 high-risk contacts test negative, Nipah situation under control: Kerala Health Minister




newKerala.com - Published





Centre provided technical suggestions for Nipah virus surveillance to Kerala govt: sources




newKerala.com - Published





Nipah situation is totally under control in Kerala: Health minister Veena George

The Central teams who have been working with the Kerala health department have expressed their appreciation for the work the department has done to effectively contain the outbreak.




IndiaTimes - Published





Nipah in Kerala: Genetic variation in virus? Doctors await genome sequencing

Doctors treating patients in the current Nipah outbreak in Kozhikode have observed changes in symptoms and disease progression compared to the initial 2018 outbreak. The severity of symptoms, such as..




IndiaTimes - Published





Kerala Nipah Virus Live Updates: 61 more samples test negative, says state health minister Veena George




IndiaTimes - Published





19 teams working in the field to trace contacts of Nipah patients: Kerala Health Minister




newKerala.com - Published





'World's first Biosafety level 3 lab is assisting in Nipah testing in Kerala': Mansukh Mandaviya




newKerala.com - Published





Nipah outbreak in Kerala: How this deadly virus got its name?

As the Nipah virus continues to spread across different states in the country, it becomes essential to grasp its characteristics, encompassing symptoms and origins.




DNA - Published




Nipah outbreak: No new case in Kerala, 42 samples test negative




newKerala.com - Published





Nipah virus in Kerala: Can spread of virus cause epidemic in India? Know how dangerous Nipah is

The spread of Nipah virus in Kerala's Kozhikode has raised an alarm, which can soon lead to a massive health emergency if the virus is contained.




DNA - Published




It's not yet known how primary contact contracted Nipah virus infection in Kerala: IMA panel chairman




newKerala.com - Published




Every state needs to be alert regarding Nipah virus: Expert Dr Jugal Kishore




newKerala.com - Published





Kerala Nipah outbreak: All educational institutions in Kozhikode to conduct online classes from Sept 18 till further order




newKerala.com - Published




Nipah outbreak: HC asks Kerala govt to issue advisory to Sabarimala pilgrims




newKerala.com - Published




Nipah outbreak in Kerala: Schools, colleges in this city to conduct online classes from Sept 18

A total of six persons have so far tested positive for Nipah virus in the state and two of them have succumbed to the disease.




DNA - Published




No new Nipah virus reported in Kerala: Health Minister




newKerala.com - Published




Nipah virus in Kerala: 10 signs you may be infected

As cases are currently increasing in Kerala, it's crucial to be aware of the symptoms of Nipah virus infection that should never be ignored.




DNA - Published




All Nipah protocols in place in Kozhikode: Kerala Health Minister




newKerala.com - Published




Nipah virus: All educational institutes in Kozhikode to remain shut till Sept 24, 1080 people in contact list of infected




newKerala.com - Published





Nipah Virus: India To Source 20 More Doses Of Medicine From Australia For Treatment

India will procure doses of monoclonal antibodies from Australia for the treatment of Nipah virus infection.




Zee News - Published

Also reported by •newKerala.com


Nipah live: 42 more samples test negative for Nipah, says Kerala health minister




IndiaTimes - Published





Nipah outbreak in Kerala: It's a bitter pill for Kozhikode fruit vendors

The Nipah virus scare has taken a toll on fruit sales in Kozhikode district with wholesale dealers and vendors saying that the sales have plummeted by over 50% in the last three days.




IndiaTimes - Published





Nipah Virus Outbreak In Kerala: Kozhikode Shuts Schools, Colleges Till Sept 24

The contact list of infected persons has 1,080 people out of which 327 people on the list are health workers. 




Zee News - Published





Nipah virus outbreak in Kerala: Educational institutions in Kozhikode shut till September 24

The state issued a Nipah virus alert on September 12, subsequent to two deaths reported due to fever and symptoms indicative of the virus infection.




DNA - Published




Tribal varsity withdraws 'Nipah -ve certificate' order

The Indira Gandhi National Tribal University (IGNTU) at Amarkantak in Madhya Pradesh withdrew its controversial order which made it mandatory for students from Kerala to produce Nipah virus-negative..




IndiaTimes - Published





Nipah can spread by droplets, has a fatality rate of 40 to 70%: ICMR




newKerala.com - Published





As Nipah cases in Kerala mount to 4, vigil at border checkposts of K'taka, TN begins




newKerala.com - Published