Karnataka
State in southern India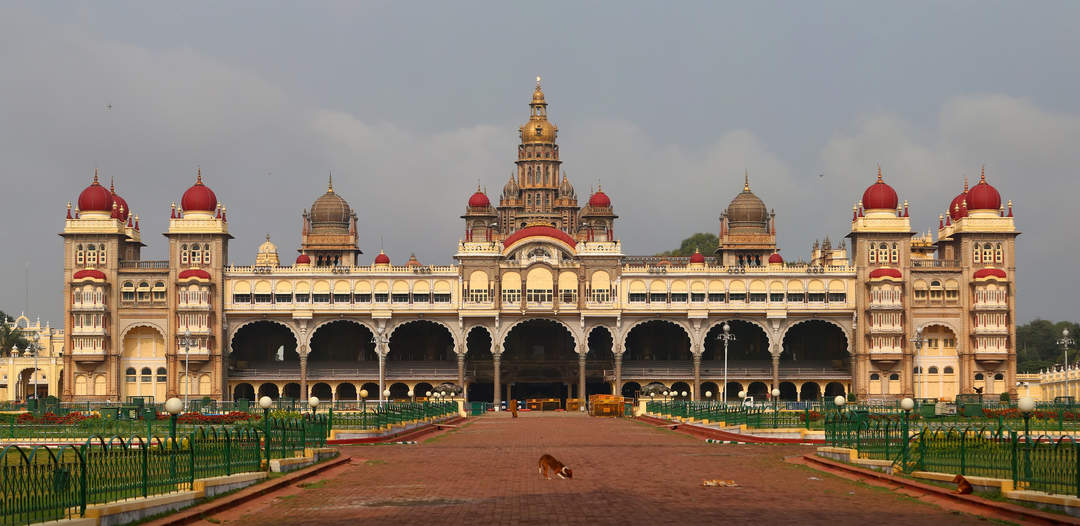 Karnataka is a state in the southwestern region of India. It was formed on 1 November 1956, with the passage of the States Reorganisation Act. Originally known as the State of Mysore, it was renamed Karnataka in 1973. The state corresponds to the Carnatic region. Its capital and largest city is Bangalore.


Karnataka Minister Umesh Katti dies at 61 due to cardiac arrest | CM Bommai | Oneindia News*News

Last evening, an eight-time MLA from Karnataka's Hukkeri assembly constituency and Minister of Forests, Umesh Katti, breathed his last. #UmeshKatti #BasavarajBommai #Karnataka
Credit: Oneindia Duration: 02:13
Published
Karnataka reels under floods as monsoon brings heavy rainfall in southern states| Oneindia News*News

The India Meteorological Department (IMD) has forecast heavy rainfall, thunderstorms and lightning in Karnataka, Tamil Nadu, Andhra Pradesh on September 8 and 9. Meanwhile, Kerala, Lakshadweep,..
Credit: Oneindia Duration: 03:01
Published
Sadhguru turns 64: Little known facts about the Indian yoga guru | Sadhguru quotes | Oneindia News

Jagadish 'Jaggi' Vasudev aka Sadhguru is an Indian yoga guru. Sadhguru was born on September 1957 in Mysore, Karnataka. Today, is his 64th birthday. Know all about him. #Sadhguru..
Credit: Oneindia Duration: 04:42
Published
PM Modi unveils Indian Navy's new ensign after commissioning INS Vikrant | Oneindia News*News

INS Vikrant, the first India-made aircraft carrier, commissioned by PM Modi; Rape-accused Karnataka seer gets 4-day custody, went to court in wheelchair; Delhi airport chaos, hundreds stranded as..
Credit: Oneindia Duration: 02:02
Published
Karnataka: Lingayat seer, Shivamurthy Sharanaru arrested for allegedly Raping minors |Oneindia *News

Seer of the Lingayat community in Karnataka was arrested after two minor girls accused him of Raping them. #Karnataka #LingayatSeer #Shivamurthy
Credit: Oneindia Duration: 02:15
Published
At least 13,000 schools accuse Karnataka government of corruption, write to PM | Oneindia News*News

Two associations representing at least 13,000 schools in Karnataka have written to Prime Minister Narendra Modi, accusing the Basavaraj Bommai-led BJP government of corruption. #Karnataka..
Credit: Oneindia Duration: 01:45
Published
Karnataka: Tipu Sultan's poster vandalised, Congress demands strict action | Oneindia news *News

Tipu Sultan's posters were vandalised in Bengaluru ahead of the 75th year of Independence. The posters which were put up by the Karnataka Congress at the Hudson Circle were vandalised by some unknown..
Credit: Oneindia Duration: 01:52
Published
Wedding of the dead | Pretha Kalyanam | What is Pretha Kalyanam| Oneindia News *News

The ritual of Pretha Kalyanam or the marriage of the dead is practiced in certain parts of Karnataka and Kerala. In this ritual, the children below the age of 18 who passed away are married off so that..
Credit: Oneindia Duration: 03:33
Published
Praveen Nettaru's murder: 2 arrested in the murder of BJP Yuva Morcha leader | Oneindia news *News

Two men were arrested on Thursday in connection with the murder of BJP youth wing leader Praveen Nettaru at Bellare in Karnataka's Dakshin Kannada. The murder which took place on July 26th triggered..
Credit: Oneindia Duration: 02:22
Published
You Might Like



President Droupadi Murmu on three-day visit to Karnataka from Monday, first after assuming office

President Droupadi Murmu will inaugurate the Dasara festival at Chamundi Hills in Mysuru on Monday. On the same day, the President will attend a felicitation function, 'Poura Sanmana', organised by the..




IndiaTimes - Published





India's under 5 mortality rate sees 3-point decline; UP, Karnataka record highest dip: Report




IndiaTimes - Published





'PayCM' poster row in Karnataka: Congress leaders detained after protests, CM Bommai responds to allegations

After the row over the PayCM poster in Karnataka erupted, CM Basavaraj Bommai called allegations against him "politically motivated".




DNA - Published





Karnataka Congress leaders detained over 'PayCM' campaign in Bengaluru

Congress leaders, including DK Shivakumar, Siddaramaiah and Randeep Singh Surjewala, were detained on Friday in connection with the 'PayCM' posters against CM Basavaraj Bommai in Karnataka. "The..




IndiaTimes - Published





Karnataka hijab ban: Supreme Court reserves verdict on pleas challenging High Court judgement

On March 15, the high court had dismissed petitions filed by a section of Muslim students from the Government Pre-University Girls College in Udupi seeking permission to wear hijab inside the..




IndiaTimes - Published





'Baseless claims, sensationalism': PFI slams NIA for 'largest ever' search operation on its offices, leaders

Maximum number of arrests were in Kerala 22, Maharashtra, Karnataka 20 each, AP 5, Assam 9, Delhi 3, MP 4, Puducherry 3, TN 10, UP (8), Rajasthan (2).




DNA - Published





Hijab, like Eid cow slaughter, not an Article 25 right: Karnataka in SC

The Karnataka government on Wednesday told the Supreme Court that enforcement of uniforms may prevent students from wearing any kind of religious clothing, including hijab, but it would not amount to..




IndiaTimes - Published





Anti-conversion bill passed in Karnataka assembly

The 'Karnataka Protection of Right to Freedom of Religion Bill' was earlier passed by the legislative assembly in December last. As the bill was pending for passage in the legislative council, where..




IndiaTimes - Published





India reports 4,510 Covid-19 cases and 33 deaths in the last 24 hours

With a decline of 1,163 cases from the previous day, India's active caseload came down to 46,216, according to the Union health ministry data on Wednesday morning. The 33 new fatalities include three..




IndiaTimes - Published




'Quran is religious book, Bhagavad Gita is not', says Karnataka Education Minister BC Nagesh

BC Nagesh said that the Basavaraj Bommai-led Karnataka government is planning to introduce Bhagavad Gita as a moral lecture in schools.




DNA - Published





Uniform order secular, bans hijab & saffron shawls: Karnataka

he Karnataka government on Tuesday argued that its February 5 order asking educational institutions to enforce prescribed uniforms was secular in nature as it banned all additional religious clothing..




IndiaTimes - Published





Hijab row: Karnataka order on uniform 'religion neutral', says government

Solicitor general Tushar Mehta, appearing for Karnataka, told the court the Popular Front of India (PFI) started a campaign on social media which was designed to create an agitation based on "religious..




IndiaTimes - Published





Karnataka: Two suspected ISIS terrorists held by police in Shivamogga, one escaped

Police said they have evidence that three suspects are plotting explosions around the state using explosives.




DNA - Published





Jacqueline Fernandez, Nora Fatehi, Pinki Irani and more: How and why conman Sukesh used lavish gifts to 'lure' actresses

Sukesh Chandrasekhar, a native of Bengaluru in Karnataka, is currently lodged in a Delhi jail and has 15 FIRs lodged against him.




DNA - Published





Gita lessons in Karnataka schools from December




IndiaTimes - Published





Hijab ban row: Petitioners allege 'pattern' to marginalise minority community

The apex court was hearing arguments on a batch of petitions challenging the Karnataka high court verdict refusing to lift the ban on hijab in educational institutions of the state that have prescribed..




IndiaTimes - Published





Karnataka: Man shoots dog with air gun for barking at him

Karnataka: Police said that the accused had chased the dog for quite a distance before shooting it.




DNA - Published





Contracts case: FIR registered against Karnataka ex-CM BSY, son




IndiaTimes - Published





Day-old baby thrown into 10-feet-deep well in Karnataka, survives




IndiaTimes - Published





Concerns over Karnataka government's Rs 1,500 crore land deal in Bengaluru, complaint filed before PMO

The contentious piece of land belongs to Jakkur Aerodrome which is located in the heart of Bengaluru city on the Bengaluru International Airport road.




DNA - Published





Karnataka man gets India's first full-arm transplant at Kerala hospital

Patients who had both of their hands severed due to electric shock had successful bilateral hand transplants using limbs taken from donors.




DNA - Published





Karnataka government to launch 15-day health campaign on PM Modi's birthday

Health Minister Dr. K Sudhakar said, initiative is aimed at catering to and creating awareness among people of state starting from kids to elderly.




DNA - Published





Excise policy case: ED raids 40 locations in Andhra, Karnataka, Tamil Nadu, Delhi-NCR

Delhi: The agency has been probing alleged irregularities in the implementation of the now-defunct policy.




DNA - Published





9 months on, Karnataka upper House approves anti-conversion bill

The Karnataka Protection of Right to Freedom of Religion Bill, 2021, better known as the anti-conversion bill, was finally passed in the legislative council on Thursday, nine months after it was tabled..




IndiaTimes - Published





'One can ban miniskirt, not hijab on grounds of morality'

n the ongoing hearing of a batch of petitions challenging the Karnataka high court's judgment that upheld the ban on wearing hijab by students in educational institutions, the Muslim side on Thursday..




IndiaTimes - Published





'We are not interpreters of the Quran': Supreme Court on Karnataka's hijab row

Several appeals have been filed against the March 15 ruling that wearing the hijab is not an important religious practice.




DNA - Published





Anti-conversion bill passed by Karnataka Legislative Council, know what the new law states

The contentious anti-conversion bill was passed by the Karnataka council today, paving way for a new law against religious conversion in the state.




DNA - Published





Karnataka govt to table anti-conversion bill in legislative council today

A forcible religious conversion would be punishable by up to ten years in jail, with the offence being non-bailable and cognizable.




DNA - Published





Why HD Kumaraswamy urged the Karnataka government not to celebrate Hindi Diwas

The leader alleged that the Hindi Diwas was being foisted on the people of Karnataka, who mainly speak Kannada.




DNA - Published





Karnataka brings in job quota in police for transgenders




IndiaTimes - Published





J&K recruitment scam: CBI searches 36 locations across country

CBI sleuths on Tuesday conducted searches at 36 locations across the country, including in Jammu & Kashmir, in an ongoing investigation related to recruitment of sub-inspectors in J&K Police. According..




IndiaTimes - Published





Bengaluru: Apartments built illegally will be demolished like Noida, says Karnataka minister

30-40 IT companies have encroached Rajakaluve in Bengaluru and apartments will be demolished without any partiality, the Karnataka minister added.




DNA - Published





Karnataka: Government announces quota in police constable recruitment for 'male third gender', first time in India

State's minister of the interior announced that 79 positions have been set aside for "male third gender" for the first time in Karnataka.




DNA - Published





'No reason Karnataka government should celebrate Hindi Diwas': JD(S) leader HD Kumaraswamy writes to state CM

Hindi Diwas: HD Kumaraswamy had opposed the Hindi Diwas celebrations, stating that it holds no meaning for those whose mother tongue is not Hindi.




DNA - Published





Telangana CM K Chandrashekar Rao to soon launch national party

The official announcement from KCR follows discussions with former Karnataka CM H D Kumaraswamy on the contours of the proposed national outfit.




DNA - Published





Kumaraswamy meets KCR in Hyderabad, discusses national politics

Former Karnataka Chief Minister H D Kumaraswamy on Sunday met his Telangana counterpart and TRS chief K Chandrashekar Rao here amid speculation on the latter launching a national party. Both the..




IndiaTimes - Published





Karnataka Hijab ban: Not very fair to compare with practices in Sikhism, says SC

It is "not very fair" to compare the practices in Sikhism as they are well engrained in the culture of the country, the Supreme Court said on Thursday while asking the petitioners in the Karnataka..




IndiaTimes - Published





Bengaluru rains: Heavy rains continue to disrupt daily life in silicon city, IMD issues red alert for coastal Karnataka

Karnataka rains: An orange alert has been issued to Chikkamagalur, Kodagu, and north Karnataka districts Belagavi, Bidar, and Raichur on Friday.




DNA - Published





Bengaluru floods: Worst not over for IT hub yet, heavy rain likely, read IMD's full forecast here

Heavy to very heavy rainfall is predicted over a few places in coastal and south interior Karnataka on September 8-9, IMD said.




DNA - Published





Bengaluru rains: As Karnataka city battles heavy downpour, netizens flood Twitter with funny memes

Bengaluru is currently reeling under disruptive weather conditions, with heavy rains wreaking havoc in the city since the past few days.




DNA - Published





Karnataka Minister Umesh Katti dies due to cardiac arrest, CM Basavaraj Bommai calls it 'huge loss for state'

CM Bommai also informed that the mortal remains of the deceased minister would be shifted by air ambulance and he will be accorded state honours.




DNA - Published





Communal hatred spurred Karnataka saffron activist's murder: NIA




IndiaTimes - Published





Bengaluru rains: Heavy downpour to continue this week, CB Bommai blames Congress; know top updates

The rains in Bengaluru are expected to continue this week, which means that traffic will be thronging the roads in Karnataka city for a while.




DNA - Published





Karnataka CM blames Congress governments for mess




IndiaTimes - Published





Good news for Karnataka government employees, 7th Pay Commission to be formed in state soon

7th Pay Commission in Karnataka soon: CM Bommai has also encouraged state employees to adopt digitalization in administrative work.




DNA - Published





Karnataka minister appears to fall asleep during flood review meeting, gets mocked by Congress

In the pictures shared by Congress, Ashoka can be seen with his eyes shut during a meeting to review the flood situation in the state.




DNA - Published





Bengaluru floods: Karnataka government announces 300-crore relief for rain-related damages in IT hub

IMD has predicted heavy rains in south and north interior Karnataka for the next four days. he state has already received 144% excess rain.




DNA - Published





Karnataka seer Shivamurthy Murugha Sharanaru sent to judicial custody till September 14 in sexual assault case

An FIR under the POCSO Act has been registered against the pontiff of the influential Muruga Mutt in Chitradurga.




DNA - Published





Bengaluru floods: Heavy rains continue to batter the city, here's how social media is reacting

The Indian Meteorological Department has issued a warning that heavy rain will continue to fall throughout the state of Karnataka till September 9.




DNA - Published





Amit Shah to inaugurate 30th southern zonal council meet in Kerala on Saturday

Kerala chief minister Pinarayi Vijayan, chief ministers and ministers of other southern states - Tamil Nadu, Karnataka, Andhra Pradesh, Telangana - and lieutenant governors of the southern Union..




IndiaTimes - Published