Uttar Pradesh
State in northern India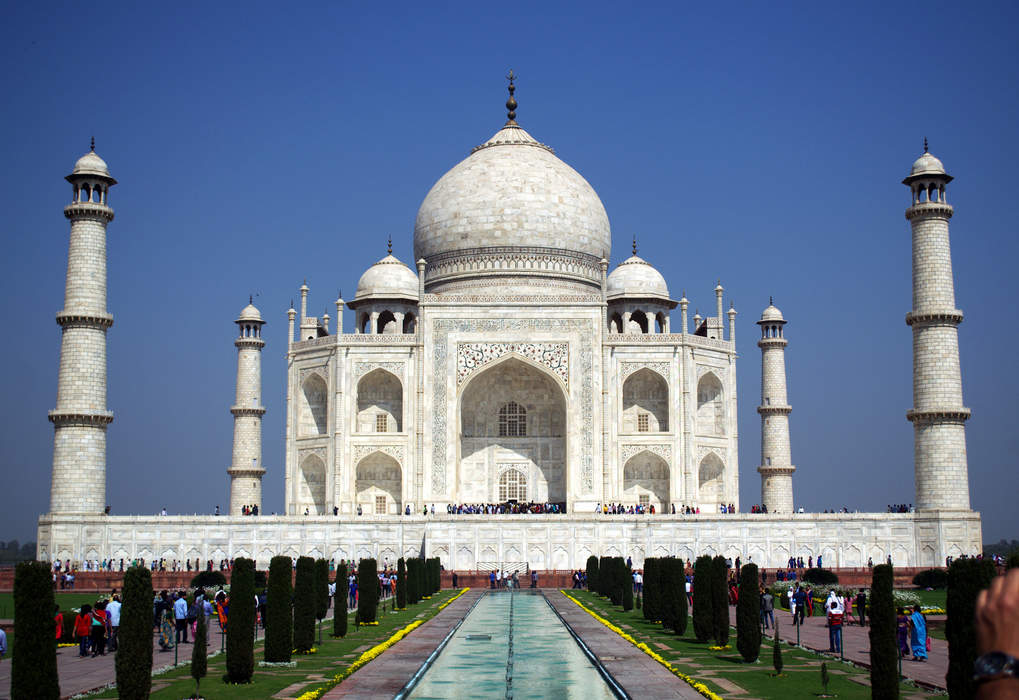 Uttar Pradesh is a state in northern India. With over 200 million inhabitants, it is the most populated state in India as well as the most populous country subdivision in the world. It was established in 1950 after India had become a republic. It was a successor to the United Provinces (UP) during the period of the Dominion of India (1947–1950), which in turn was a successor to the United Provinces (UP) established in 1935, and eventually of the United Provinces of Agra and Oudh established in 1902 during the British Raj. The state is divided into 18 divisions and 75 districts, with the state capital being Lucknow, and Allahabad (Prayagraj) serving as the judicial capital. On 9 November 2000, a new state, Uttaranchal, was created from Uttar Pradesh's western Himalayan hill region. The two major rivers of the state, the Ganges and its tributary Yamuna, meet at the Triveni Sangam in Allahabad, a Hindu pilgrimage site. Other notable rivers are Gomti and Saryu. The forest cover in the state is 6.1 per cent of the state's geographical area. The cultivable area is 82 per cent of total geographical area and net area sown is 68.5 per cent of cultivable area.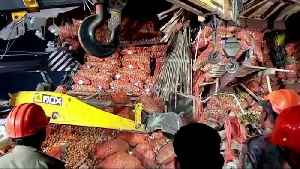 Fourteen Killed In India After Roof Collapse

Fourteen people were killed and ten were rescued in India's Uttar Pradesh after the roof of a storage facility collapsed under the weight of massive sacks of potatoes. Local media reports say the..
Credit: ODN Duration: 01:10
Published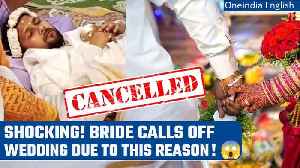 Bride calls off wedding and her reason is just bizarre | Watch | Oneindia News

In a bizarre incident that took place in Uttar Pradesh, a bride refused to marry her groom after he went on the stage and started singing a song from Shah Rukh Khan's movie. In another viral video,..
Credit: Oneindia Duration: 03:03
Published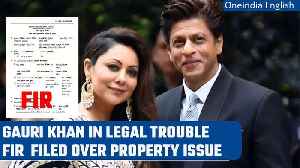 FIR filed against SRK's wife Gauri Khan in Lucknow over purchase of property | Oneindia News

Gauri Khan, the wife of Bollywood superstar Shah Rukh Khan, was mentioned in a criminal complaint filed on Wednesday in Lucknow, Uttar Pradesh. The FIR, which has been registered under the Indian..
Credit: Oneindia Duration: 03:04
Published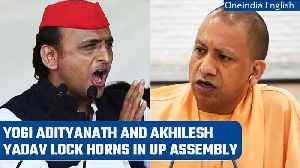 UP CM Yogi Adityanath and SP leader Akhilesh Yadav's verbal spat in UP assembly | Oneindia News

Today, Uttar Pradesh Chief Minister Yogi Adityanath lashed out at opposition leader Akhilesh Yadav in the state assembly. He slammed while referencing his feud with his father, following tough..
Credit: Oneindia Duration: 02:18
Published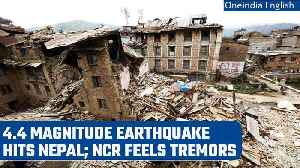 4.4 magnitude earthquake hits Nepal; mild tremors felt in Delhi-NCR & adjoining areas |Oneindia News

On Wednesday, mild tremors were felt in Delhi-NCR, Haryana, Uttar Pradesh and several parts of north India as an earthquake of Magnitude 5.2 struck Nepal. Nepal's National Earthquake Monitoring &..
Credit: Oneindia Duration: 01:38
Published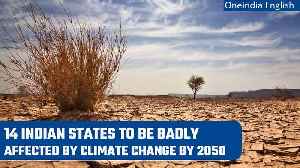 India's Bihar, Uttar Pradesh among 14 states to be badly affected by climate change| Oneindia News

A latest report has suggested that nine states in India including, Bihar, Uttar Pradesh would be badly affected by climate change by 2050. The report further added that China, the US and India have 80..
Credit: Oneindia Duration: 01:48
Published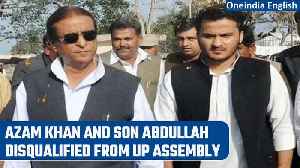 Samajwadi Party leader Azam Khan and son disqualified from UP Assembly | Oneindia News

Samajwadi party leader Azam Khan and his son Abdullah Azam Khan have been disqualified from the Uttar Pradesh assembly after being awarded jail term by the court. #AzamKhan #UPAssembly..
Credit: Oneindia Duration: 02:01
Published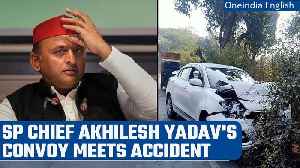 Akhilesh Yadav's convoy meets accident; SP chief unhurt while few others are injured | Oneindia News

Several vehicles in Samajwadi Party chief Akhilesh Yadav's convoy collided near Farhat Nagar Railway Crossing. The injured have been hospitalised. The SP chief has reportedly moved on with his..
Credit: Oneindia Duration: 02:01
Published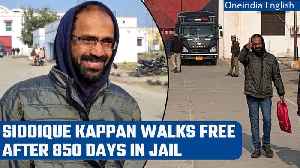 Kerala Journalist Siddique Kappan leaves UP jail after 28 months | Oneindia News

Kerala journalist Siddique Kappan - who was booked by the Uttar Pradesh government under the Unlawful Activities Prevention Act (UAPA) after being arrested while on his way to cover the Hathras..
Credit: Oneindia Duration: 02:09
Published
You Might Like



Gorakhpur Link Expressway to be fully operational by December 2023, will connect Delhi to Gorakhpur via Lucknow

The Gorakhpur Link Expressway will go from Jaitpur in Gorakhpur to Azamgarh in Uttar Pradesh and is 91.35 kilometres in length.




DNA - Published





IMD weather alert: Delhi, Noida, Haryana to receive more rains till March 23; check complete forecast

The IMD has predicted more rains in parts of Delhi, Uttar Pradesh, Haryana and more states till the end of this week, leading to a wet spell in northern India.




DNA - Published





Two girls abducted from UP's Bahraich recovered in Telangana: Is there a new gang?

The Uttar Pradesh police team along with the police in Karimnagar recovered the girls from Kurthee village in Kothapalli police station area.




DNA - Published





Uttar Pradesh: 4 women, 1 child died due to heavy rain and hailstorm

Six people went out on Friday night amid a hailstorm and heavy rainfall. They got washed away and died, according to the police.




DNA - Published





Uttar Pradesh news: Another hit and drag case; 3 dead after truck hits, drags bodies for 500 metres

Police officers responded to the scene and transported the three injured people to a hospital in Bareilly, where the medical staff pronounced them dead.




DNA - Published





UP news: Four policemen suspended for taking prisoner to shopping mall in Lucknow, video surfaces

Uttar Pradesh: The prisoner complained of some health issues and was allowed to visit a government hospital.




DNA - Published





Who was Madhumita Shukla, poetess whose intriguing love-murder saga is explored by docuseries Love Kills?

The murder of the budding poetess, Madhumita Shuklta, had triggered a political turmoil in Uttar Pradesh nearly two decades ago.




DNA - Published





Weather update: Rainfall, hailstorm predicted in Delhi-NCR, other parts in coming days, check latest IMD forecast

IMD said isolated thunderstorm, lighting, squall and hailstorm is expected over Uttar Pradesh, Uttarakhand, Rajasthan and Chhattisgarh on Sunday.




DNA - Published





Ram Mandir construction going on in full swing, check new viral photos

Pictures of the ongoing construction of Ram Mandir in Ayodhya, Uttar Pradesh, have been released by Champat Rai, the General Secretary of Shri Ram Janmabhoomi Teerth Kshetra.




DNA - Published





H3N2 Influenza cases in Uttar Pradesh: UP government issues advisory, 10 points you need to know

Children and the elderly were specifically warned to take measures against H3N2 influenza in Uttar Pradesh, according to a state government advisory.




DNA - Published





Uttar Pradesh: Groom calls off wedding over bride's 'poor' marks in Class 12

Uttar Pradesh: However, the bride's family has alleged that the groom's family called off the wedding after their dowry demands were not met.




DNA - Published





Uttar Pradesh: Ram Mandir to be connected with four-lane 'Parikrama' Road

Ayodhya: Officials believe that there will be a large rise in the number of people who do Parikrama in the future due to the rapid progress of the Ram Mandir's construction.




DNA - Published





Around 9.3 lakh out-of-school children at elementary level, maximum in UP, more boys than girls: MoE

The maximum number of Out of School Children (OoSC) at the elementary level are in Uttar Pradesh followed by Bihar and Gujarat. The information was shared by Union Minister of State for Education,..




IndiaTimes - Published





Uttar Pradesh: CM Yogi Adityanath, Union Minister Gadkari inaugurate 18 projects worth Rs 10,000 crores, details here

The CM said that eastern Uttar Pradesh is a popular destination for foreign Buddhist tourists and that work is on to link Kushinagar, the site of Buddha's "Mahaparinirvana," to Kapilvastu and..




DNA - Published





Uttar Pradesh: 'Asthi Bank' to be set up at Varanasi's Manikarnika Ghat, all you need to know

The Uttar Pradesh government has approved a proposal to set 'Asthi Bank' that would help people preserve the ashes of their loved ones.




DNA - Published





2024 Lok Sabha polls: NCP to repeat its alliance with SP in UP

The Sharad Pawar-led Nationalist Congress Party (NCP) will repeat its alliance with the Samajwadi Party (SP) in UP for the 2024 Lok Sabha elections. The NCP had contested the Anupshahr assembly seat..




IndiaTimes - Published





New 594 km expressway to Delhi-NCR: Cover UP in just 8 hours, these major cities to be linked

The 594-km greenfield stretch will go through 12 districts of Uttar Pradesh and substantially bring down the travel time to areas in and nearby the national capital Delhi.




DNA - Published





Greater Noida: Holi celebrations turn violent, 21 people held over clashes in Niloni Shahpur

The Holi celebrations in Greater Noida turned violent on Wednesday after 21 people were arrested by the UP police in view of clashes between two groups.




DNA - Published





'Wife is angry': Cop's Holi leave letter goes viral

As police officials get busier than usual during the festive season and do not get leaves, an inspector in UP's Farrukhabad district applied for a 10-day leave ahead of Holi citing marital discord. The..




IndiaTimes - Published





Indian women's share in voting, poll wins up, but lags neighbours

Bihar, Odisha, Punjab and Uttar Pradesh, in that order, have seen the most improvement in women's share of total voters with Bihar registering a 9.5-percentage-point increase and Punjab and Uttar..




IndiaTimes - Published





Who was Vijay aka Usman, shooter in Umesh Pal murder case? What went down in Prayagraj police encounter?

Vijay alias Usman was shot dead by the UP police in Prayagraj in a second encounter conducted against the killers of prime murder witness Umesh Pal in February.




DNA - Published





Holi 2023: Uttar Pradesh issues strict advisory, section 144 imposed in Noida; details inside

Gautam Budh Nagar police issued prohibitory orders in Noida and Greater Noida under Section 144 of the CrPC. Here is a list of prohibitions that you may check.




DNA - Published





UP govt demolishes illegal property of Mukhtar Ansari's gang member in Ghazipur

Uttar Pradesh government on Sunday removed illegal portions of a residential structure belonging to deceased Kamlesh Singh "Pradhan", who was a gang member of gangster-turned-politician Mukhtar Ansari,..




IndiaTimes - Published





Delhi, UP, Ghaziabad weather: These states may experience rainfall amid strong winds, rising temperatures

Snowfall and light to moderate rain are possible in Ladakh, Himachal Pradesh, Jammu and Kashmir, etc.




DNA - Published





Uttar Pradesh news: CM Yogi exempts EV buyers from paying road tax, registration fees, know details

Electric vehicles (EVs) sold and registered in Uttar Pradesh will receive a 100% tax exemption from October 14, 2022, till October 13, 2025.




DNA - Published





Hathras 'conspiracy': UP police arrests PFI man from Kerala 2 yrs after crime




IndiaTimes - Published





Hathras case: Life term for key accused, 3 let off

More than two years after it made headlines across the country, a special SC/ST court in UP's Hathras district on Thursday convicted the main accused but acquitted three others of all charges in the..




IndiaTimes - Published





2020 Hathras rape case: UP court frees 3 accused, know latest developments and timeline of case

In a fresh development in the 2020 Hathras rape case, the Uttar Pradesh police have decided to free three of the main accused in the harrowing sexual assault case.




DNA - Published





Fearing 'encounter', Gangster-turned politician Atiq rushes to SC

Gangster-turned politician Atiq Ahmed on Wednesday rushed to the Supreme Court seeking to restrain Uttar Pradesh police from taking him from an Ahmedabad jail for questioning in connection with the..




IndiaTimes - Published





Delhi, UP, Ghaziabad, Indirapuram witness weather changes; IMD predicts rainfall today

Delhi's February average high temperature has been estimated at 27.7 degrees Celsius, which ranks third highest in the past 63 years.




DNA - Published





World's longest cruise MV Ganga Vilas reaches Dibrugarh; completes 50-day river journey

The world's longest river cruise MV Ganga Vilas on Tuesday reached Dibrugarh, concluding its 50-day river journey that began from Varanasi in Uttar Pradesh. During the journey, the onboard tourists..




IndiaTimes - Published





Uttar Pradesh: After several dog attacks, Lucknow circulates new do's and don'ts for dog owners

The civic organisation that registers the animal will also be required to give the dog owner a chip or token that has the animal's registration number as well as information like the owner's name,..




DNA - Published





SC extends interim bail to Pawan Khera till March 3

The Supreme Court on Monday extended interim bail till Friday to Congress media cell chief Pawan Khera, who is facing multiple FIRs on charges of disturbing peace in Assam and Uttar Pradesh for..




IndiaTimes - Published





Has Uttar Pradesh shed its image of a poor law-and-order state?




IndiaTimes - Published





Wedding shocker: Hotel staff beat guests with sticks and belts in Ghaziabad, video goes viral

SP Chief Akhilesh Yadav tweeted, "The BJP has performed the last rites of law and order in UP."




DNA - Published





UP witness killing: BJP leader's brother reportedly named in Umesh Pal murder case

Umesh Pal, prime witness in murder of Bahujan Samaj Party (BSP) MLA Raju Pal in 2005, was shot dead on Friday, sparking political uproar in Uttar Pradesh.




DNA - Published





Delhi to Prayagraj in 8 hours via Uttar Pradesh's Ganga Expressway; to connect Meerut, Varanasi and more

The Ganga Expressway in Uttar Pradesh will provide better connectivity between Delhi and Prayagraj, Varanasi, Meerut and several other districts in UP.




DNA - Published





IMD weather update: Temperature to hit 40 degrees in March in Delhi, Rajasthan, UP? Check forecast

IMD has predicted that the maximum temperature in many parts of northwestern and central India will see a sudden spike over the next three days, and the first week of March.




DNA - Published





UP CM Yogi Adityanath vows to destroy mafias in UP 'nurtured' by Samajwadi Party

Uttar Pradesh CM Yogi Adityanath was responding to Samajwadi Party chief Akhilesh Yadav who sought to corner him over the killing of prime witness in high-profile 2005 murder case of Bahujan Samaj..




DNA - Published





Uttar Pradesh: 5 killed, 30 injured as roof of cold storage collapses in Meerut

Meerut: Police are yet to identify the deceased and the reason behind the collapse is yet to be ascertained, officials said.




DNA - Published





UP Budget 2023: Petrol, diesel to get cheaper in Uttar Pradesh? Know what CM Yogi Adityanath said

UP CM Yogi Adityanath talked about how the petrol prices in Uttar Pradesh are cheaper across the country, and how they can further decrease this year.




DNA - Published





UP Budget 2023: From focusing on women to infrastructure, check key highlights; 10 points

Uttar Pradesh's Finance Minister presented a 'detail-oriented' budget of 2023-24 on Wednesday.




DNA - Published





UP: Hardoi man disappears hours after 'suhagraat' with wife

Hardoi: He got married on February 17 under the Pihani police station.




DNA - Published





Delhi, UP, Bihar, MP, Jammu and Kashmir: IRCTC launches special trains during Holi 2023, check full list here

IRCTC has launched several special trains for passengers during Holi to handle the rush during holiday season.




DNA - Published





Climate risk alert: Maharashtra, Gujarat, UP among top vulnerable places in world, check full list here

According to the ranking, Punjab, Bihar, Uttar Pradesh, Maharashtra, Rajasthan, Tamil Nadu, Gujarat, Kerala and Assam are the most vulnerable in India.




DNA - Published





Noida news: IAS Ritu Maheshwari, CEO of Noida Authority, gets a new role

Noida news: The UP cadre IAS officer, Ritu Maheshwari, is also the Managing Director of Noida Metro Rail Corporation (NMRC).




DNA - Published





Uttar Pradesh: 15 vehicles collided on Delhi-Meerut highway in Ghaziabad, several injured

Due to dense fog in the morning, dozens of vehicles collided on the Delhi-Meerut highway.




DNA - Published





Uttar Pradesh to receive second round of free ration this month, check dates

The advantage of free ration is used to lessen the financial strain on the underprivileged.




DNA - Published





Faridabad-Noida-Ghaziabad Expressway to connect with Singhu border, Delhi-Agra highway; know route

The construction of the Faridabad-Noida-Ghaziabad Expressway will offer major connecting points between key locations such as the Singhu border and Uttar Pradesh's Agra.




DNA - Published





Uttar Pradesh: No music, DJ, fireworks after 10 pm from Feb 16 to Mar 4 in Muzaffarnagar, know why

To encourage students in preparing for board examinations, Muzzafarnagar's government has outlawed music bands, DJ music at weddings, and letting off fireworks after 10 p.m.




DNA - Published