Rashtriya Swayamsevak Sangh
Hindu nationalist organisation in India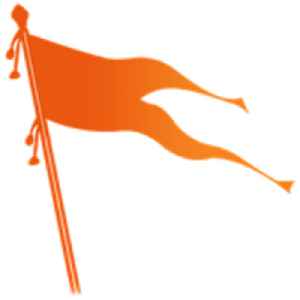 Rashtriya Swayamsevak Sangh, abbreviated as RSS, is an Indian right-wing, Hindu nationalist, paramilitary volunteer organisation that is widely regarded as the parent organisation of the ruling party of India, the Bharatiya Janata Party. The RSS is one of the principal organizations of the Sangh Parivar group. Founded on 27 September 1925, it claimed a commitment to selfless service to India. The organisation is the world's largest voluntary missionary organization.


Rashtriya Swayamsevak Sangh bats for linguistic diversity, says Urdu at home in Hindustan
Indresh Kumar emphasised that the BJP government at the Centre has also provided a large budget to promote and conserve the language.
DNA - Published
Parrikar-groomed, RSS man Sawant set for top job as Goa BJP moves to GenNext
IndiaTimes - Published
Manohar Parrikar, four-time chief minister was BJP's crisis man in Goa
Manohar Parrikar, who rose from a pracharak of the Rashtriya Swayamsevak Sangh (RSS) to become the country's Defence Minister and also chief minister of Goa, enjoyed a man-next-door image in the..
DNA - Published
Farooq Abdullah calls on people of J&K to unite against 'divisive agenda' of RSS-BJP
"It is high time for the people of all the regions across the state to put up a strong front against the divisive agenda of the RSS-BJP in the state. I am sure that the people of the state will give a..
IndiaTimes - Published
RSS affiliate wants revocation of 'MFN' status of China after blocking of bid to list Masood Azhar as global terrorist
The SJM - the Rashtriya Swayamsevak Sangh's economic wing - on Thursday urged Prime Minister Narendra Modi to withdraw the Most Favoured Nation (MFN) status from China
DNA - Published
Govt committed to construction of Ram temple in Ayodhya: RSS
IndiaTimes - Published
BJP chief Amit Shah attends RSS convention in Gwalior, meets Mohan Bhagwat
Sources said Shah, in view of the forthcoming Lok Sabha polls, "submitted" a report card of the BJP to the RSS, considered as the former's ideological mentor.
DNA - Published
You Might Like