Rashtriya Swayamsevak Sangh
Hindu nationalist organisation in India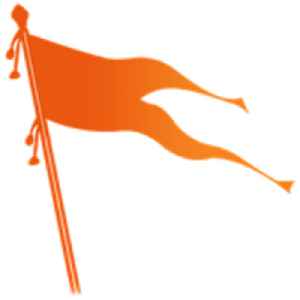 Rashtriya Swayamsevak Sangh, abbreviated as RSS, is an Indian right-wing, Hindu nationalist, paramilitary volunteer organisation that is widely regarded as the parent organisation of the ruling party of India, the Bharatiya Janata Party. The RSS is the progenitor and leader of a large body of organisations called the Sangh Parivar, which pervade all facets of the Indian society. Founded on 27 September 1925, the RSS is the world's largest voluntary organisation. It is the largest NGO in the world while the BJP is the largest political party in the world.


'Modi hai to mumkin hai', says RSS chief Mohan Bhagwat at Nagpur function
Speaking on the occasion of I-Day celebration at the RSS headquarters in Nagpur, Bhagwat said, "Modi hai to mumkin hai".
DNA - Published
'World does not need Nazi politics of RSS': Imran Khan sports black Twitter display picture to protest against Article 370 abrogation in Kashmir
India has categorically told the international community that its decision on revoking Article 370 in Jammu and Kashmir is an internal matter and has also asked Pakistan to accept the reality.
Firstpost - Published
Imran's attack on BJP, RSS vs PM Modi's focus on people's aspirations: A tale of two I-Day speeches
Oddly, most of Khan's close-to 40-minute address on Pakistan's Independence Day was "devoted" to attacking the BJP and the RSS, while Modi did not even mention Pakistan in his speech. The Indian Prime..
DNA - Published
Maharashtra: RSS on ground to help flood-affected people in Sangli district
The relief camp is set by RSS is helping people of the flood-affected district. About 4,000 people are being provided food in relief camp while almost 5,000 to 6,000 food packets are being sent to the..
DNA - Published
Search this site and the web:
You Might Like