11th Vande Bharat Express to connect Delhi, Bhopal via Agra, check route here

Monday, 27 March 2023
The Vande Bharat Express train connecting Delhi with Bhopal will begin on April 1.
💡 newsR Knowledge: Other News Mentions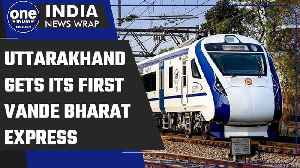 Uttrakhand gets its first Vande Bharat Express, PM Modi flags off virtually | Oneindia News

Prime Minister Modi on Thursday inaugurated the first ever Vande Bharat Express of Uttarakhand via video conference. #VandeBharatTrain #Uttrakhand #PMModi ~PR.150~HT.98~ED.103~
Credit: Oneindia Duration: 02:14
Published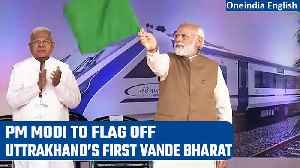 PM Modi to flag off Uttrakhand's first Vande Bharat Express via video conference | Oneindia News

PM Modi on Thursday will flag off the first Vande Bharat Express train of Uttrakhand. The train will travel from Delhi to Dehradun. #PMModi #VandeBharatExpress #Uttrakhand ~HT.98~PR.150~ED.101~
Credit: Oneindia Duration: 02:03
Published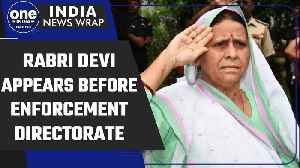 Ex-Bihar CM Rabri Devi appears before ED in land for job scam | Lalu Prasad Yadav | Oneindia News

Rabri Devi appears before the Enforcement Directorate for questioning in land-for-jobs PMLA case; Cabinet reshuffle: Arjun Ram Meghwal replaces Kiren Rijiju as Minister of Law; India's 17th and Odisha's first Vande Bharat Express to launch on Thursday; US court allows extradition of 26/11 Mumbai attack accused Tahawwur Rana to India. #RabriDevi #ED #PMLA ~HT.99~PR.151~ED.103~
Credit: Oneindia Duration: 02:44
Published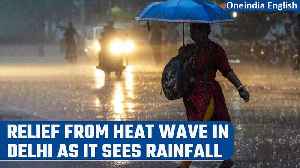 Delhi-NCR witness rain and strong winds as relief from severe heat wave | IMD | Oneindia News

Rain along with strong winds and dust storms hit parts of Delhi on Thursday, days after the weather office declared a heat wave in the capital. The India Meteorological Department (IMD) said today that similar conditions are expected to prevail in the capital over the next two to three days and that no heat wave is predicted until May 30. #IMD #Delhi #Rainfall ~PR.151~HT.98~ED.155~
Credit: Oneindia Duration: 02:08
Published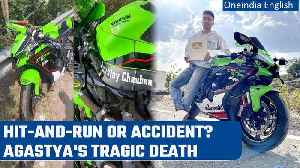 Agastya Chauhan: Famous bike rider and YouTuber passed away in a tragic road accident |Oneindia News

Famous bike rider and YouTuber Agastya Chauhan passes away in a tragic road accident while riding his racing bike at a speed of 300 kilometers per hour. Agastya, who had more than 1.2 million subscribers on YouTube, was on his way from Agra to Delhi when the incident occurred at the 47-kilometer milestone of the Yamuna Expressway. Upon receiving news of the accident, the Tappal police station of Aligarh district rushed to the scene and took custody of his body. #AgastyaChauhan #RIP #RoadAccident ~HT.99~PR.154~ED.101~
Credit: Oneindia Duration: 02:36
Published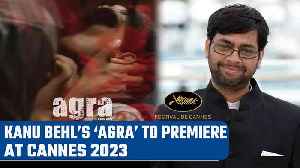 Cannes 2023: Kanu Behl's 'Agra' to have world Premiere at Directors' Fortnight | Oneindia News

Filmmaker Kanu Behl is all set to step into the 2023 Cannes Film Festival with his film Agra. Agra is Behl's second film to have its world premiere at the Cannes Film Festival after his debut film 'Titli', which premiered in the 2014 Cannes Watch the video to know some award-winning Bollywood movies at Cannes history. #Cannes2023 #KanuBhel #CannesMovieScreening ~HT.97~PR.154~
Credit: Oneindia Duration: 03:01
Published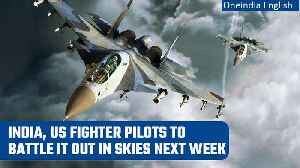 IAF to conduct Exercise 'Cope India' with US Air Force from April 10 on multiple bases|Oneindia News

Indian and the US Air Force are set to take part in Cope India 2023 exercise which will start next week from April 10th at Kalaikunda Air Force Station in West Bengal. The bilateral exercise will also see the participation of Japan which will be an "observer". The Cope India exercise will see "air combat and mobility elements" operating from multiple air bases like Kalaikunda, Panagarh, Agra and Hindon. #Copeindia2023#indianairforce#USairforce ~PR.153~ED.103~GR.125~HT.95~
Credit: Oneindia Duration: 02:26
Published
You Might Like
Related videos from verified sources
Related news from verified sources
Delhi-Amritsar-Katra Expressway: Delhi- Vaishno Devi in 6 hours, Delhi-Srinagar in 8 hours, know routes, key features
Delhi-Amritsar-Katra Expressway: The residents of Delhi always have to think twice before visiting Vaishno Devi, largely because of traffic or weather issues....
DNA
'Strongest Possible Action' Against Student For Urinating On Passenger On New York-Delhi Flight: Delhi Police
Senior officials with the Delhi police said that the accused identified as Arya Vohra, a resident of Delhi, did not behave properly on-board New York-Delhi...
Zee News
Delhi liquor 'scam': Manish Sisodia to be lodged in Tihar Jail no 1
Manish Sisodia, former Delhi deputy chief minister and AAP leader, is taken to Tihar jail in New Delhi, Monday, March 6, 2023 after being remanded to judicial...
DNA