Robertson wary of Cyprus and 'toughest group'

Friday, 24 March 2023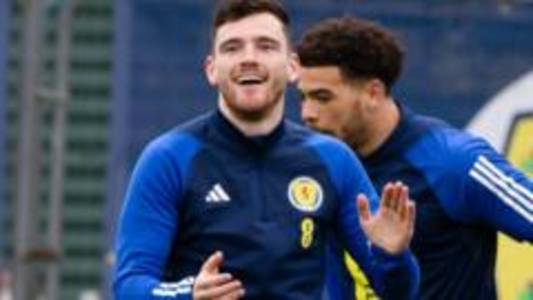 Scotland captain Andy Robertson says Cyprus will be difficult first opponents in what he regards as the hardest Euro 2024 qualifying group.
You Might Like
💡 newsR Knowledge: Other News Mentions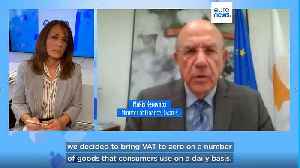 Cyprus: Slashed VAT expected to 'bring inflation and prices down' says Finance Minister

While inflation rates have fallen in Cyprus for a sixth consecutive month, consumer prices went up by 0.3 per cent in April after a 1.02 per cent rise in March. In an interview with Euronews, Finance Minister Makis Keravnos explained the move to cut costs.
Credit: euronews (in English) Duration: 01:39
Published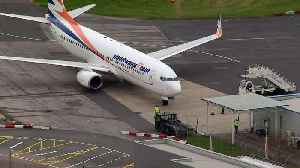 First British nationals from Sudan land at Stansted

The first flight carrying British nationals evacuated from Sudan has landed at Stansted Airport, having left Larnaca in Cyprus, where they were initially evacuated. The British evacuation mission from Sudan has lifted 301 people to safety over four flights as the military races against time to rescue citizens while a fragile ceasefire holds. More than 2,000 British nationals have registered in Sudan under evacuation plans, but thousands more could be in the country. Report by Jonesia. Like us on Facebook at http://www.facebook.com/itn and follow us on Twitter at http://twitter.com/itn
Credit: ODN Duration: 05:00
Published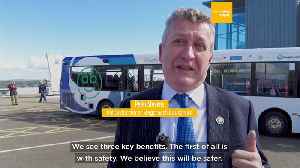 UK's first autonomous buses begin carrying passengers in Scotland

Five autonomous buses will ferry up up to 10,000 passengers a week along a 22.5 km route in Edinburgh, Scotland.
Credit: euronews (in English) Duration: 01:14
Published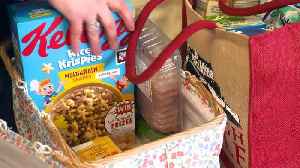 FM: People right to feel uncomfortable with Coronation cost

Scotland's First minister Humza Yousaf visits a community larder in Dundee as part of the King's volunteering drive. He says attending the Coronation was a "sense of history" but "hoped the costs were kept to an absolute minimum" during the cost-of-living crisis. Report by Rowlandi. Like us on Facebook at http://www.facebook.com/itn and follow us on Twitter at http://twitter.com/itn
Credit: ODN Duration: 01:01
Published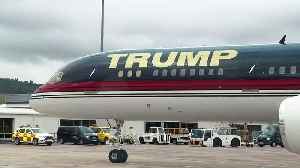 Donald Trump arrives in Scotland for golf course visit

Former US president Donald Trump says "it's great to be home" after he landed in Scotland to undertakes a visit to his golf resort. Report by Etemadil. Like us on Facebook at http://www.facebook.com/itn and follow us on Twitter at http://twitter.com/itn
Credit: ODN Duration: 01:49
Published