Bombay High Court
High Court of Judicature at Mumbai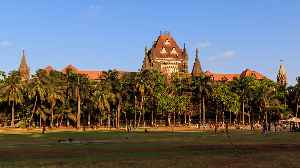 Bombay High Court is one of the oldest High Courts of India. It is located in Mumbai, Maharashtra. Its jurisdiction covers the states of Maharashtra and Goa, and the Union Territories of Daman and Diu and Dadra and Nagar Haveli. The High Court has regional branches at Nagpur and Aurangabad in Maharashtra and Panaji, the capital of Goa.


Fake News: 20-year-old did not die in Telangana after playing PUBG for 45 days straight
Addiction to PUBG Mobile game has become a cause of concern in India. Cities like Rajkot and Ahmedabad have already prohibited the game. There are PILs filed in Bombay High Court asking for a complete..
DNA - Published
Bombay High Court dismisses furlough plea of 2012 gang rape convict
Furlough is the right of a convict to be entitled to leave while serving a jail term
DNA - Published
Bombay HC directs BJP corporator to pay Rs 24 lakh for attack on BMC officials who went to remove illegal hoardings
Bombay High Court on Wednesday directed a BJP corporator to pay Rs 24 lakh compensation in connection with an attack on a civic squad for removing illegal hoardings.
DNA - Published
Lok Sabha polls 2019: Will curb un-verified political ads on social media: EC tells Bombay HC
The EC, through its counsel Pradeep Rajagopal, told the high court that a meeting between the commission and all social media intermediaries was scheduled for Tuesday.
DNA - Published
Bombay HC stays Nusli Wadia defamation plea hearing against Ratan Tata, others
The Bombay HC on Monday stayed till March 27 the proceedings before a magistrate court in a 2016 criminal defamation case filed by Nusli Wadia against Ratan Tata and some other directors of Tata Sons
DNA - Published
Bombay High Court to hear plea on condition of foot overbridges in Mumbai
The court in over several hearings stated that the civic and railway authorities has had a laid back attitude when it comes to safety of commuters.
DNA - Published
You Might Like