Bombay High Court
High Court of Judicature at Mumbai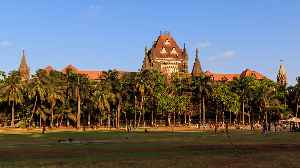 Bombay High Court is one of the oldest High Courts of India. It is located in Bombay, Maharashtra. Its jurisdiction covers the states of Maharashtra and Goa, and the Union Territories of Daman and Diu and Dadra and Nagar Haveli. The High Court has regional branches at Nagpur and Aurangabad in Maharashtra and Panaji, the capital of Goa.


Bombay HC quashes CRZ clearances to Rs 14,000 cr coastal road project
The court's ruling means the Brihanmumbai Municipal Corporation (BMC) cannot continue work on the 29.2 km-long project, proposed to connect Marine Drive area in south Mumbai to suburban Borivali in..
DNA - Published
Supreme Court to hear delay in Justice Akil Kureshi's elevation
Two months after the Supreme Court Collegium recommended Bombay High Court judge Justice Akil Kureshi as Chief Justice of Madhya Pradesh High Court, a bench headed by Chief Justice Ranjan Gogoi turned..
DNA - Published
Supreme Court nod to SEBC quota for Marathas
On June 27, Bombay High Court had approved the Maharashtra State Reservation - applicable for admission in educational institutions and for appointments in public service posts - for Socially and..
DNA - Published
Maratha quota cannot be given retrospectively: SC
The SC did not stay the Maratha quota either, but made it clear that appointments and admissions under it will be subject to its final decision. A bench of CJI Ranjan Gogoi and justices Deepak Gupta..
IndiaTimes - Published
Maratha Reservation Issue: Supreme Court seeks Maharashtra govt's response on pleas challenging HC order
The Supreme Court Bench headed by CJI Ranjan Gogoi did not stay the Bombay HC order upholding the constitutional validity of the law.
DNA - Published
Also reported by •IndiaTimes
Maharashtra govt issues notification to protect jobs of Marathas
The notification was necessitated as the Bombay High Court on June 27 had upheld the enactment of Socially and Educationally Backward Classes Act 2018
DNA - Published
Bombay HC dismisses Mallya's plea for interim relief against confiscation of assets
IndiaTimes - Published
You Might Like