Norway's Ambassador to India writes: 'Mrs Chatterjee vs Norway' is 'completely false'| Oneindia News
Video Credit: Oneindia - Duration: 03:07s - Published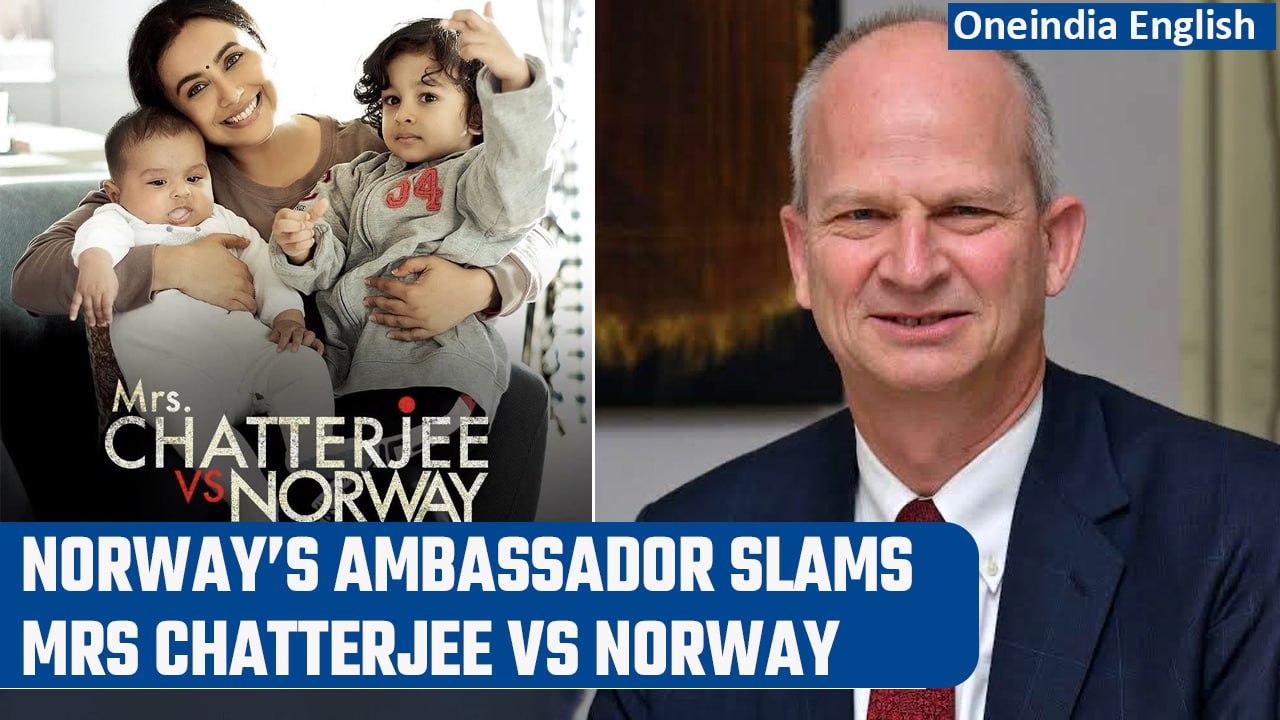 Norway's Ambassador to India writes: 'Mrs Chatterjee vs Norway' is 'completely false'| Oneindia News
Mrs Chatterjee vs Norway, Rani Mukerji's new film, is a horrific account of how an Indian mother battles the whole legal system and administration of a foreign nation - Norway - to reclaim her children.
Sagarika Bhattacharya's genuine tale inspired the film.
The film has received positive reviews, with special acclaim for Rani's performance.Nevertheless, Norway's Ambassador to India, Hans Jacob Frydenlund, has taken issue with the film, claiming that it portrays a 'completely false' narrative about his nation and contains 'factual inaccuracies'.
#MrsChatterjeeVsNorway #RaniMukerji #JacobFrydenlund