Delhi Air Pollution: Delhi chokes, AQI worsens | Drone visuals show severity of pollution| Oneindia
Video Credit: Oneindia - Duration: 03:38s - Published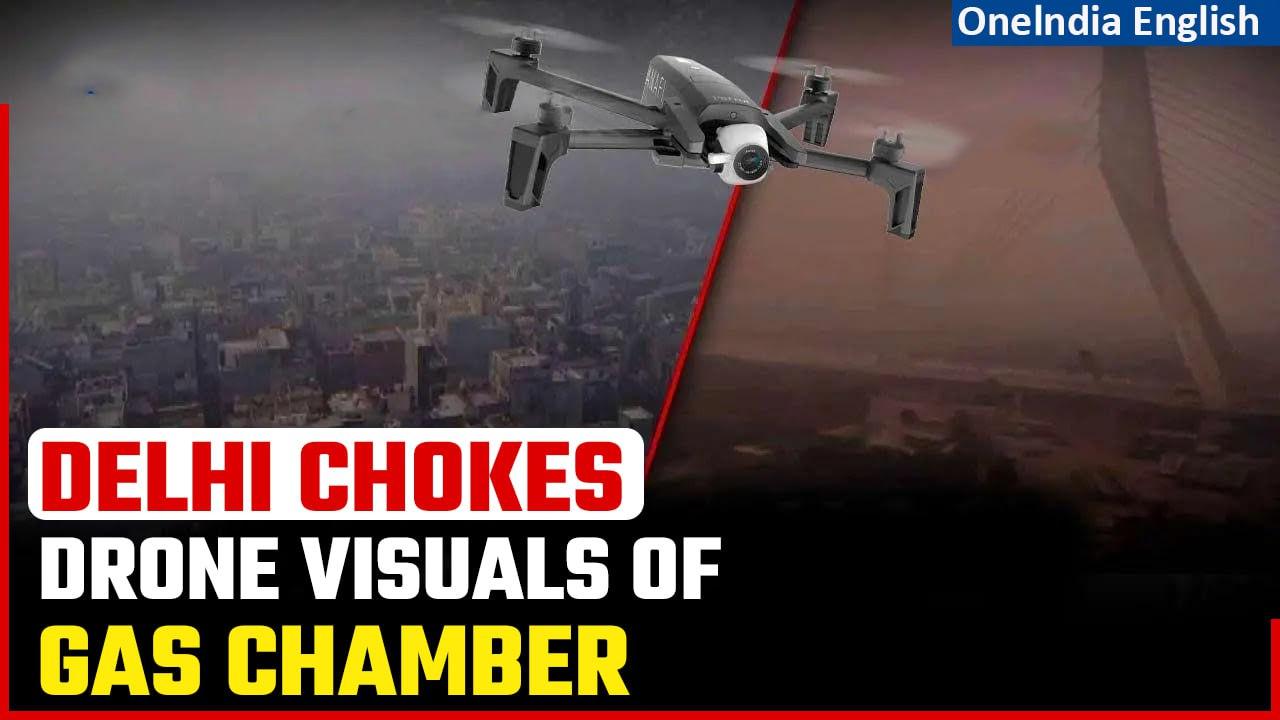 Delhi Air Pollution: Delhi chokes, AQI worsens | Drone visuals show severity of pollution| Oneindia
A thick layer of smog shrouded Delhi on November 03 as air quality was recorded in the 'severe' category.
The latest capture of Signature Bridge in Delhi from ANI's drone camera at 10 a.m.
Showed the severity of the pollution.
The Air Quality Index is a tool for effective communication of air quality status to people in terms that are easy to understand.
There are six AQI categories, namely Good, Satisfactory, Moderately polluted, Poor, Very Poor, and Severe.
As per the System of Air Quality and Weather Forecasting and Research (SAFAR), the overall Air Quality Index stood at 346.
#AQI #DelhiAirPollution #DelhiAirQualityIndex #DelhiAQI #NoidaPollution #NoidaAQI #DelhiAirPollutionNews #DelhiPollutionNewsToday #DelhiGasCamber #DelhiChokes ~HT.97~PR.152~ED.102~