Nepal earthquake: 6.4 magnitude cause massive destruction in Jajarkot | Watch Video | Oneindia News
Video Credit: Oneindia - Duration: 03:42s - Published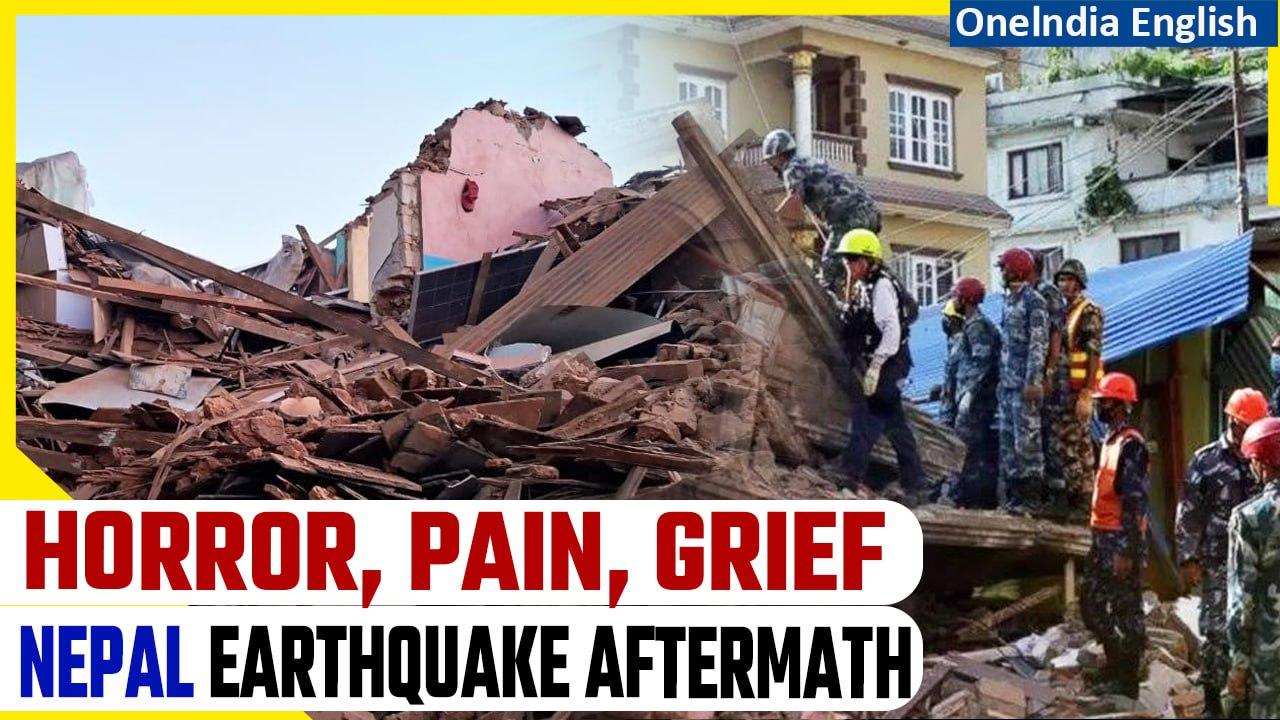 Nepal earthquake: 6.4 magnitude cause massive destruction in Jajarkot | Watch Video | Oneindia News
More than 100 people have been killed after an earthquake struck remote western Nepal on Friday.
Security forces have been deployed to help rescue efforts in the rugged districts of Jajarkot and West Rukum, 500km (310 miles) west of Kathmandu.
Strong tremors were felt far away in the Nepalese capital and in cities in neighbouring India, including Delhi.
Video footage on local media showed crumbled facades of multi-storied brick houses.
People were pictured digging through rubble in the dark to pull survivors from the remains of collapsed buildings in posts on social media.
Watch the video here.
#NepalEarthquake #Nepal #Earthquake #DelhiNCR #DelhiNCREarthquake #Jajarkot #JajarkotEarthquake #NepalEarthquakeNews #NepalNews #EarthquakeNews ~HT.97~ED.102~PR.152~