Sanjay Jha (politician)
Indian politician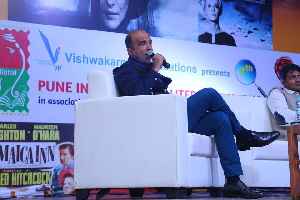 Sanjay Jha is an Indian politician and was national spokesperson for the Indian National Congress (INC) party since 2013, and represents the INC party in TV debates and panel discussions. He is the President of All India Professionals Congress, Maharashtra. Jha is the executive director of Dale Carnegie Training operations in India.


You Might Like
My loyalty is to Congress ideology, not any individual: Sanjay Jha
IndiaTimes - Published
'Battle has just begun:' Sanjay Jha, sacked for 'anti-party' activites, says he's still loyal to Congress
To make his point clear, the former Congress spokesperson said that he remains a 'Gandhi-Nehruvian idealist' which he said was a "vanishing breed within Congress".
DNA - Published
Sanjay Jha defends Pilot, gets suspended
Congress on Tuesday suspended Sanjay Jha from the party for indiscipline, a move that appeared triggered by his defence of Sachin Pilot. In wake of Rajasthan developments, he appeared on television..
IndiaTimes - Published
Sanjay Jha suspended from Congress for 'anti-party' activities
IndiaTimes - Published
Sanjay Jha suspended from Congress for 'anti-party activities', 'breach of discipline' after siding with Sachin Pilot
Jha was removed as the spokesperson of the party by Congress president Sonia Gandhi in June, days after he criticised the party in a newspaper column.
DNA - Published
Sonia Gandhi removes Sanjay Jha as Congress spokesperson
Even after his removal as the party spokesperson, Sanjay Jha only seemed to take it upon himself to amplify the point that he was making.
DNA - Published
Congress removes Sanjay Jha as spokesperson after critical article
Congress president Sonia Gandhi on Wednesday removed Sanjay Jha as a party spokesperson, days after he wrote a newspaper article critical of the party.
IndiaTimes - Published