Earthshot Prize
Environmental initiative award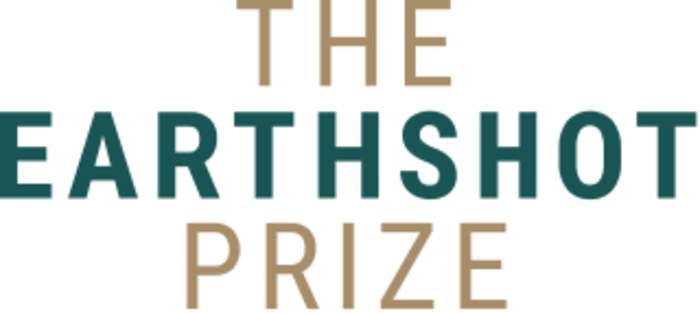 The Earthshot Prize is awarded by the Royal Foundation to five winners each year for their contributions to environmentalism. It was first awarded in 2021 and is planned to run annually until 2030. Each winner receives a grant of £1 million to continue their environmental work. The five categories were inspired by the UN Sustainable Development Goals; they are 'the restoration and protection of nature', 'air cleanliness', 'ocean revival', 'waste-free living', and 'climate action'.


You Might Like
'We will act even if you delay': Indian teen tells world leaders at COP26 conference
Fifteen-year-old Vinisha Umashankar, one of the finalists of Prince William's Earthshot Prize, delivered a powerful speech at the COP26 climate change conference in Glasgow on climate change. During..
IndiaTimes - Published
'Stop talking and start doing': Earthshot Prize finalist, 15, gets standing ovation after COP26 speech to world leaders
A 15-year-old girl from India, backed by Prince William, has told world leaders that young people have "every reason" to be "angry and frustrated at leaders who've made empty promises and failed to..
Sky News - Published
Inaugural winners of Prince William's Earthshot Prize revealed at star-studded ceremony
The first £5 million winners of Prince William's Earthshot Prize have been announced at a star-studded ceremony in London, with a country, a city and a host of innovative projects among the..
Sky News - Published
Our actions this decade will determine planet's fate for next 1,000 years, Prince William to warn
The Prince of Wales has spoken of how proud he is of Prince William ahead of the first Earthshot award ceremony - reaffirming their joint father and son "commitment to the environment" and "restoring..
Sky News - Published
Stars ready to join Prince William for ceremony recognising best ideas for tackling climate change
Singers, actors and athletes are among those expected to attend Prince William's inaugural Earthshot Prize ceremony.
Sky News - Published
Prince William launched Earthshot Prize so he 'could look his children in the eye' and say he fought climate change
Prince William launched the Earthshot Prize so he could look his "children in the eye" and say he "did [his] bit" in the fight against climate change, a close aide has said.
Sky News - Published
Prince William reveals location and date of star-studded ceremony for his Earthshot Prize
The Duke of Cambridge has announced that London will host the first awards ceremony for his multimillion pound Earthshot Prize.
Sky News - Published
'Give Earth a shot too': Prince William joins celebrity calls urging COVID spirit in climate fight
Prince William, alongside the celebrity judges of the Earthshot Prize, has called on the world to "harness that spirit of invention" which led to the development of coronavirus vaccines to help tackle..
Sky News - Published