Lil Tjay
American rapper (born 2001)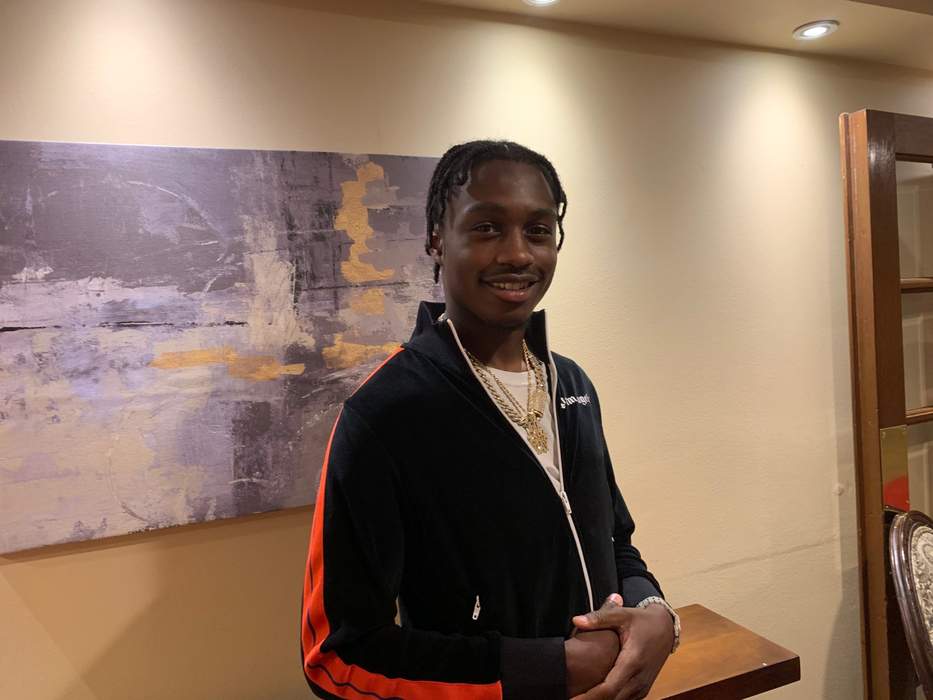 Tione Jayden Merritt, known professionally as Lil Tjay, is an American rapper, singer, and songwriter. He rose to prominence in 2018 with his song "Resume," and signed to Columbia Records later that year. His stage name is derived from the first letter of his first name and first three letters of his middle name.


You Might Like
Lil Tjay Still Unconscious Following Shooting
Lil Tjay still has a lot of bumps in his road to recovery after Wednesday's shooting ... TMZ Hip Hop has learned. The platinum-selling rapper still remains unconscious in the hospital ... according..
TMZ.com - Published
French Montana Calls Out Rapper Threats After Lil Tjay Shooting
French Montana's good mood dampened Wednesday morning when news broke that Lil Tjay was shot and rushed to surgery ... a moment he tweeted about with passion. We caught up with French in NYC, and Tjay..
TMZ.com - Published
Lil Tjay Shot and Undergoing Emergency Surgery
Rapper Lil Tjay is undergoing emergency surgery after being shot ... TMZ has learned. Law enforcement sources tell TMZ ... Tjay was shot just after midnight in Edgewater, NJ. We're told at the time of..
TMZ.com - Published
Lil Tjay Arrested for Gun and Weed Possession
Lil Tjay couldn't avoid getting arrested this time -- 4 days after NYPD searched him and found nothing, cops pulled him over again ... and now he's facing some serious charges. Law enforcement sources..
TMZ.com - Published
Rapper Lil Tjay Swarmed by NYPD Police During Music Video Shoot
Rapper Lil Tjay had his music video shoot unceremoniously interrupted by New York cops, and it's unclear why he was targeted. The 19-year-old rapper was shooting the vid when cops searched his car. Lil..
TMZ.com - Published
Search this site and the web: