National Register of Citizens of India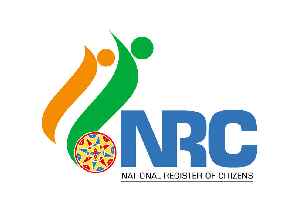 The National Register of Citizens (NRC) is a register containing names of all genuine Indian citizens. The register was first prepared after the 1951 Census of India. Census of India.The NRC is now being updated in Assam to include the names of those persons who appear in the NRC, 1951, or in any of the Electoral Rolls up to the midnight of 24th March, 1971 or in any one of the other admissible documents issued up to mid-night of 24th March, 1971, which would prove their presence in Assam or in any part of India on or before 24th March, 1971.


Centre, Assam move SC seeking re-verification of 20% of draft NRC data
The Centre and the state government sought an urgent hearing on the plea before a bench headed by Chief Justice Ranjan Gogoi, which said it would look into it.
DNA - Published
Will implement NRC across country, Amit Shah bellows in Rajya Sabha
Implementing the NRC across India will be a gigantic task for the government; in Assam alone, the process has countered several glitches and is still ongoing.
DNA - Published
Will deport illegal aliens from every inch of our soil: Amit Shah
Home minister Amit Shah on Wednesday asserted that "illegal immigrants and intruders" living on even an inch of Indian soil would be identified and deported and that this was not an issue that..
IndiaTimes - Published
Supreme Court refuses to grant urgent hearing on plea seeking extension of NRC deadline
IndiaTimes - Published
FIRs against 10 for poems that try to 'hinder NRC' in Assam
Guwahati-based journalist Pranabjit Doloi, in his FIR at Panbazar police station in the city, has alleged that the 10 persons were trying to "hinder the process of NRC" with "mala fide intention..
IndiaTimes - Published
Search this site and the web:
You Might Like