Vince McMahon
American professional wrestling promoter (born 1945)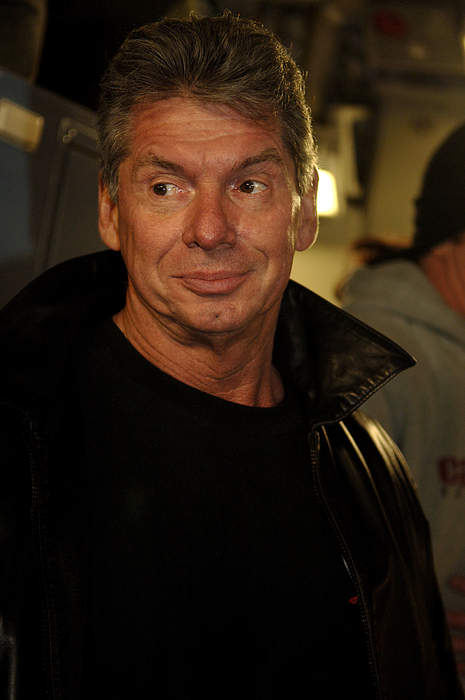 Vincent Kennedy McMahon is an American business executive, media proprietor, and professional wrestling promoter. He is the majority owner and executive chairman of WWE, the world's largest professional wrestling company, having previously served as chairman and chief executive officer (CEO) for 40 years. He is also the founder and owner of Alpha Entertainment.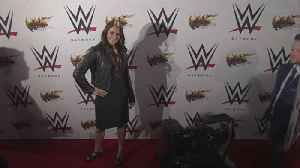 Stephanie McMahon Resigns From WWE

Stephanie McMahon , Resigns From WWE. CNN reports that four days after Vince McMahon was elected as WWE board executive chairman, . his daughter, Stephanie McMahon, resigned as WWE chairwoman and..
Credit: Wibbitz Top Stories Duration: 01:31
Published
You Might Like
Vince McMahon Returns To WWE's Board Of Directors
Vince McMahon's time away from WWE lasted less than 6 months -- the former boss has returned to his organization's Board of Directors, according to a new SEC filing. The move comes on the heels of..
TMZ.com - Published
Ric Flair On Vince McMahon's WWE Retirement, 'I Hate It'
WWE legend Ric Flair isn't mincing his words when it comes to his feelings on the retirement of Vince McMahon ... outright saying he hates it! 76-year-old McMahon retired last week after decades as..
TMZ.com - Published
WWE's Vince McMahon Reportedly Agreed To Pay $12M In Hush Money To 4 Women
Vince McMahon -- longtime chairman and chief executive of WWE -- agreed to pay $12 million in "hush money" to 4 different women over a 16-year time period, according to a report from the Wall Street..
TMZ.com - Published
Vince McMahon Makes Appearance On 'Raw' Days After Stepping Aside As CEO
Vince McMahon made another unexpected appearance on TV -- this time he surprised the 'Raw' crowd in Nebraska -- just days after WWE announced the boss would be temporarily stepping aside as CEO and..
TMZ.com - Published
Vince McMahon Stepping Away From WWE Amid Probe, Stephanie Named Interim CEO
Vince McMahon is voluntarily stepping away from his duties as CEO and Chairman of WWE amid an investigation into alleged misconduct by the billionaire ... and his daughter, Stephanie, has been..
TMZ.com - Published
Vince McMahon Investigated By WWE Board After Alleged $3M Payment To Ex-Employee
WWE's board is investigating an alleged multi-million "hush pact" payment made by Vince McMahon to a former employee after the pair allegedly had an affair, according to a new report by The Wall Street..
TMZ.com - Published
WWE Hall Of Famer Blackjack Lanza Dead At 86
Legendary wrestler Blackjack Lanza -- who was inducted into the WWE Hall of Fame in 2006 -- has died at 86 years old ... Vince McMahon announced Wednesday. "Our hearts go out to the family and friends..
TMZ.com - Published
Vince McMahon Says He Wanted To Beat Bob Costas Up After Contentious '01 Interview
WWE boss Vince McMahon is opening up about a contentious 20 year old HBO interview he did with Bob Costas ... saying if Costas were bigger, the two would have come to blows. The revelation was made in..
TMZ.com - Published
Mark Henry Gunning to Bring Braun Strowman to AEW, 'Super High On My List'
WWE Superstar-turned-AEW talent scout Mark Henry says we might not have seen the end of Braun Strowman ... telling TMZ Sports he's hoping to bring the former champion to his company!!! Of course,..
TMZ.com - Published
The Undertaker Retires from WWE After 30 Years with Fire, Explosions & Hologram!
After 3 decades, it was the final bell for The Undertaker at WWE's Survivor Series on Sunday night -- and the final sendoff was killer. Vince McMahon appeared in the center of the ring to announce The..
TMZ.com - Published
The Rock Buys XFL In $15 Million Deal, 'Creating Something Special'
FINALLY, THE ROCK HAS COME BACK TO ... PRO FOOTBALL!? The WWE legend just teamed up with an investment group to snatch up Vince McMahon's XFL league for $15 million, the league confirms in a statement...
TMZ.com - Published