Antisemitism
Hostility, prejudice, or discrimination against Jews
Antisemitism is hostility to, prejudice towards, or discrimination against Jews. A person who holds such positions is called an antisemite. Antisemitism is a form of racism.


You Might Like
Shooter drills and armed guards at synagogues: How Jewish communities are responding to rising antisemitism in US
Antisemitism in the United States has risen in a "really horrific way", according to the Jewish Federation in Pittsburgh, Pennsylvania.
Sky News - Published
Tory MP who lost whip after comparing COVID vaccines to Holocaust defends remarks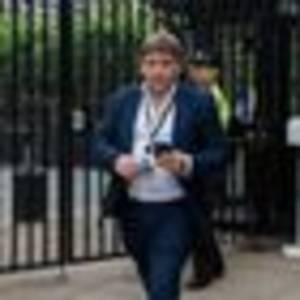 Andrew Bridgen has insisted his comments comparing the COVID vaccine roll-out to the Holocaust were in "no way anti-Semitic" in his first statement since losing the Conservative whip.
Sky News - Published
President Biden Weighs in on Kanye West, Antisemitism on Twitter
Kanye West's antisemitic ranting is now on the White House's radar ... and President Biden is not only calling him out, but also anyone who does NOT speak out against Ye. The prez doesn't mention Ye by..
TMZ.com - Published
Antisemitic Film Kyrie Irving Shared Not Coming Down, Says Amazon CEO
The controversial, antisemitic film Kyrie Irving shared on Twitter -- "Hebrews to Negroes: Wake Up Black America!" -- is not being removed from Amazon ... says company CEO Andy Jassy. "As a retailer of..
TMZ.com - Published
Irving apologises as anti-Semitism suspension ends
Kyrie Irving is set to return to the Brooklyn Nets following an NBA suspension for posting a social media link to a film with anti-Semitic material.
BBC Sport - Published
T.J. Maxx Cuts Ties with Kanye West, Yeezy Amid Backlash for Anti-Semitism
T.J. Maxx is the latest company to pull the plug on Kanye West's Yeezy brand ... following others' decisions to cut ties due to the rapper's anti-Semitic and bigoted comments. TJX Companies --..
TMZ.com - Published
Chelsea fan pleads guilty to posting racist and anti-Semitic tweets
A Chelsea season ticket holder has pleaded guilty to posting racist, anti-Semitic and hateful tweets about football players and fans, police have said.
Sky News - Published
Sarah Silverman Calls for 'Jewface' to End on Camera, Wants Representation
Sarah Silverman is tired of non-Jews playing Jews on camera -- be it on TV or in film -- and says amid all the cries for representation in casting ... the Jewish people are left out, and the..
TMZ.com - Published
Trolling NASA intern for her Hindu faith is peak Hinduphobia
Just like Jews have been facing discrimination, hostility and persecution from anti-Semites for the longest time, Hindus too have been at the receiving end of hateful and venomous attacks (physical,..
IndiaTimes - Published