Indian Premier League
Twenty20 cricket league in India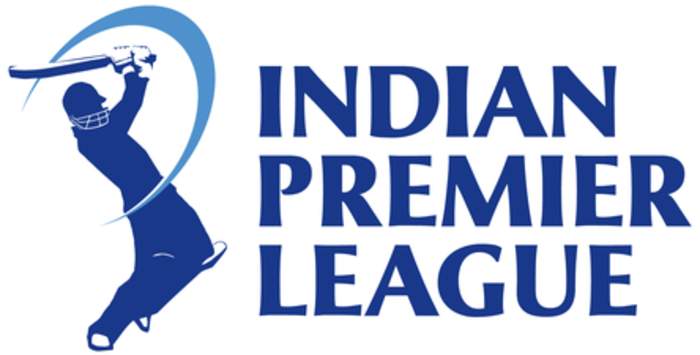 The Indian Premier League (IPL) is a professional Twenty20 cricket league in India usually contested between March and May of every year by eight teams representing eight different cities or states in India. The league was founded by the Board of Control for Cricket in India (BCCI) in 2007. The IPL has an exclusive window in ICC Future Tours Programme.


You Might Like
England bowler Mark Wood 'comfortable' with IPL decision
England fast bowler Mark Wood said it was a "difficult decision" to withdraw from the Indian Premier League auction and miss out on "life-changing money".
BBC Sport - Published
Indian Premier League: Moeen Ali goes for nearly £700,00 to Chennai Super Kings
England all-rounder Moeen Ali is bought for £700,000 by Chennai Super Kings at the Indian Premier League auction, while Dawid Malan is picked up by Punjab Kings.
BBC Sport - Published
Mark Wood: England bowler asks to withdraw from IPL auction
England fast bowler Mark Wood asks to withdraw from Thursday's Indian Premier League auction because he wants to spend more time with his family.
BBC Sport - Published
IPL beats Covid-19 in 2020 search trends from India on Google
IndiaTimes - Published
IPL, coronavirus and US election results top Google searches in 2020
The coronavirus pandemic and US election results dominated online searches in 2020, though the Indian Premier League remained the top trending query in India, according to the annual 'Year in..
IndiaTimes - Published
Playing in empty stadiums will be IPL's last resort: BCCI
The Indian Premier League (IPL) could be played behind closed doors as last resort, if that is the only way to save this year's Twenty20 tournament from falling victim to the coronavirus epidemic, a..
Reuters India - Published
Sammy to confront ex-Sunrisers team mates on potentially racist language
Former West Indies captain Daren Sammy has sought clarification from his former Sunrisers Hyderabad team mates over potentially racist language directed at him when he was part of the Indian Premier..
Reuters India - Published
Indian government to decide fate of IPL, not cricket board - minister
India's sports minister on Sunday said any decision to allow the Indian Premier League to go ahead this year would be taken by the government, not the Indian cricket board, and would be based on how..
Reuters India - Published
BCCI won't push for World Cup postponement to open IPL window
India's cricket board will not push for the Twenty20 World Cup in Australia to be postponed but would consider staging the Indian Premier League (IPL) in the October/November slot if it becomes..
Reuters India - Published
Top News of the Day | Feb 16, 2020: Kejriwal swears in as Delhi CM, IPL 2020 schedule announced, and more
In top news of the day on Sunday, February 16, 2020, Arvind Kejriwal took oath as the Chief Minister of Delhi for the third time. The fixture-list of the 2020 edition of the Indian Premier League (IPL)..
DNA - Published
Rose Valley scam: ED quizzes KKR CEO, IRS officer
The investigation into the Rose Valley Ponzi firm money trail deepened on Friday with the Enforcement Directorate questioning IRS officer Neeraj Singh and Venky Mysore, CEO/MD of IPL team Kolkata..
IndiaTimes - Published
Patna court grants Rahul Gandhi bail in defamation case
The Gandhi scion had said that all thieves had the surname Modi—referring to PM Modi, bank-fraud accused Nirav Modi and former IPL commissioner Lalit Modi—during an election rally in Karnataka's..
IndiaTimes - Published