WhatsApp
Messaging and VoIP service by Facebook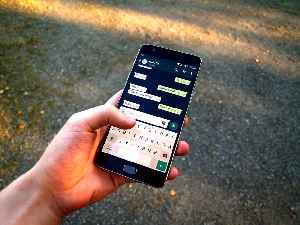 WhatsApp Messenger, or simply WhatsApp, is an American freeware, cross-platform messaging and Voice over IP (VoIP) service owned by Facebook, Inc. It allows users to send text messages and voice messages, make voice and video calls, and share images, documents, user locations, and other media. WhatsApp's client application runs on mobile devices but is also accessible from desktop computers, as long as the user's mobile device remains connected to the Internet while they use the desktop app. The service requires users to provide a standard cellular mobile number for registering with the service. In January 2018, WhatsApp released a standalone business app targeted at small business owners, called WhatsApp Business, to allow companies to communicate with customers who use the standard WhatsApp client.


You Might Like
Indonesian activist held over messages spreading 'hatred', rights groups say he was framed
Indonesian police said on Thursday they had detained an activist accused of broadcasting messages to instigate violence and hatred, but rights groups said they believed he had been framed by someone..
Reuters - Published
UK starts coronavirus information service on WhatsApp
Britain has begun a coronavirus information campaign on WhatsApp to help combat the spread of misinformation.
Reuters - Published
Makar Sankranti, Pongal: SMS, WhatsApp status, Facebook messages you can send your loved ones
Here are a few suggestions you can send to your friends, family, and loved ones on WhatsApp, Facebook, Twitter, or Instagram to celebrate the occasion of Makar Sankranti & Pongal.
DNA - Published
Happy New Year 2020: New Year wishes, quotes, WhatsApp status, Facebook messages, SMS to send your loved ones
Happy New Year.
DNA - Published
Teacher fired for WhatsApp status
IndiaTimes - Published
Parliamentary panel divided over discussion on WhatsApp snooping; matter decided by voting
IndiaTimes - Published
Snoopgate: Criminal suit in SC against WhatsApp, govt
IndiaTimes - Published
Eid al-Adha 2019: Messages, quotes to wish your loved ones on Facebook, WhatsApp
Eid al-Adha is one of the two auspicious occasions, the other one is Eid al-Fitr, and is considered the holiest of the two.
DNA - Published
Happy Friendship Day 2019: Celebrate your bonds with these messages, wishes, quotes, status
The first Sunday in the month of August brings in happiness and warmth as Friendship Day 2019. Here are some messages, quotes, wishes, and WhatsApp status to dedicate to your friends, to make their day..
DNA - Published
Man booked in Gujarat for giving Triple Talaq to wife over Whatsapp
A 26-year-old woman, residing in Sajan, Valsad district has lodged a complaint against his husband and inlaws for giving her triple talaq over Whatsapp.
DNA - Published