Election Commission of India
Election regulatory body of India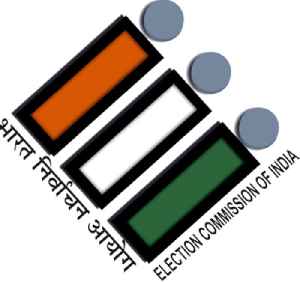 The Election Commission of India is an autonomous constitutional authority responsible for administering election processes in India. The body administers elections to the Lok Sabha and Rajya Sabha and state Legislative Assemblies and Legislative Council in India, and the offices of the President and Vice President in the country. The Election Commission operates under the authority of Constitution per Article 324, and subsequently enacted Representation of the People Act. The commission has the powers under the Constitution, to act in an appropriate manner when the enacted laws make insufficient provisions to deal with a given situation in the conduct of an election. Being a constitutional authority, Election Commission is amongst the few institutions which function with both autonomy and freedom, along with the country's higher judiciary, the Union Public Service Commission and the Comptroller and Auditor General of India.


Lok Sabha Elections 2019: BJP files complaint against TMC leaders for 'threatening' voters
The BJP Wednesday filed a complaint with the Election Commission against four Trinamool Congress leaders, including two state cabinet ministers, for allegedly threatening and intimidating voters.
DNA - Published
Supreme Court to hear on Monday Opposition plea for VVPAT count
The court had Friday sought the Election Commission's response on the plea led by Andhra Pradesh Chief Minister N Chandrababu Naidu for a check of the Voter Verifiable Paper Audit Trail (VVPAT) slips.
IndiaTimes - Published
Social media posts come under scrutiny ahead of India elections
The Election Commission is trying to curb fake news in India weeks before parliamentary elections begin.
Credit: Al Jazeera STUDIO Duration: 02:13Published
Gujarat High Court dismisses PIL demanding VVPAT for Lok Sabha polls
Advocate KR Koshti, who appeared as party-in-person in the PIL, had submitted to the court that ECI has only three lakh VVPAT machines as against over nine lakh EVMs, which are in working condition.
DNA - Published
Gujarat High Court notice to Election Commission over Bhaga Barad's plea
Barad's lawyer contended before the High Court bench that the Election Commission's decision to announce the by-election for Talala was taken in haste.
DNA - Published
Unveil own poll code, Election Commission tells social media majors
Platforms urged to 'proactively' pursue some form of punitive action in case users violate the terms
DNA - Published
EC: Don't use activities of defence forces for political propaganda
The Election Commission on Tuesday advised political parties and candidates against indulging in any political propaganda involving activities of defence forces, days after it reiterated its standing..
IndiaTimes - Published
For the love of selfies: On app meant for poll-related complaints, people upload their own pictures
The Election Commission had launched the citizens' vigil app, also known as 'cVIGIL', to report violation of the model code of conduct. Through the application, people can report any poll-related..
DNA - Published
Speaker did no wrong, Gujarat government to High Court on Bhaga Barad's disqualification
The submission was made before the high court by the state government in response to Barad's petition challenging announcement of by-election to Talala assembly seat by the Election Commission.
DNA - Published
Notification for first phase of Lok Sabha elections issued
The Election Commission on Monday issued a notification for the first phase of the 2019 Lok Sabha elections. Polling would be held in 91 parliamentary constituencies spread across 20 states on April 11..
IndiaTimes - Published
Gujarat Congress site hacked, pics from Hardik Patel's sex CD posted
Gujarat Congress says it will lodge a formal complaint with the Election Commission of India and the Cyber-crime Department
DNA - Published
National Conference says no to meeting with EC team
The National Conference has decided not to meet the Election Commission of India (EC) delegation arriving in Jammu and Kashmir on Thursday, saying the party has nothing more to add to its demand of..
IndiaTimes - Published
BJP petitions EC over Rahul Gandhi's charges against PM, seeks action
A BJP delegation led by Union law minister Ravi Shankar Prasad on Wednesday met Election Commission officials, urging them to take action against Congress president Rahul Gandhi for allegedly violating..
IndiaTimes - Published
You Might Like