Matthew McConaughey
American actor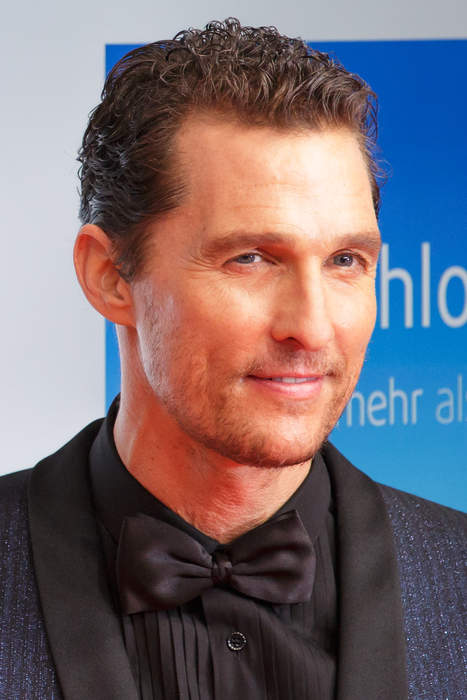 Matthew David McConaughey is an American actor and producer. He first gained notice for his supporting performance in the coming-of-age comedy Dazed and Confused (1993), which was considered by many to be his breakout role. After a number of supporting roles in films including Angels in the Outfield (1994) and Texas Chainsaw Massacre: The Next Generation (1994), his breakthrough performance as a leading man came in the legal drama A Time to Kill (1996). He followed this with leading performances in the science fiction film Contact (1997), the historical drama Amistad (1997), the comedy-drama The Newton Boys (1998), the satire EDtv (1999), the war film U-571 (2000), and the psychological thriller Frailty (2001).


SE Cupp: The Rock, Matthew McConaughey and Caitlin Jenner walk into a bar

CNN's SE Cupp discusses why it wasn't the fact that former President Trump was a celebrity that made him a bad leader and that other celebrities have the right to run for office.
Credit: Bleacher Report AOL Duration: 05:46
Published
Governor McConaughey?

A new poll suggests Matthew McConaughey would stomp Gov. Greg Abbott if he ran for Texas governor.
Credit: HuffPost NOW News Duration: 01:07
Published
Matthew McConaughey on Austin FC and his love of sport

Oscar-winning actor Matthew McConaughey loves sport and is a minority owner of new MLS franchise Austin FC. Ahead of the team's long-awaited kickoff, McConaughey shares his passion for the city of..
Credit: Bleacher Report AOL Duration: 05:11
Published
Matthew McConaughey returning for 'A Time to Kill' sequel

Matthew McConaughey is preparing to head back into the courtroom to star in a limited series as a sequel to movie classic A Time to Kill.
Credit: Cover Video STUDIO Duration: 00:53
Published
Matthew McConaughey launches YouTube channel

Matthew McConaughey is going to share "who I am, what I believe in and what I'm doing" on his newly-launched YouTube channel.
Credit: Cover Video STUDIO Duration: 00:52
Published
You Might Like
Search this site and the web: