Telangana Rashtra Samithi
Political party of India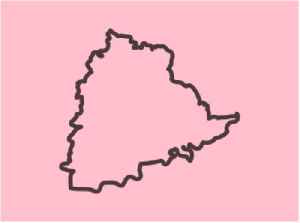 Telangana Rashtra Samithi is an Indian regional political party based in Telangana. Founded on 27 April 2001 by K. Chandrashekar Rao, with a single point agenda of creating a separate Telangana state with Hyderabad as its capital. It has been instrumental in carrying forth a sustained agitation for the granting of statehood to Telangana.


One more Telangana Congress MLA quits party, joins ruling TRS
In a fresh jolt to the Telangana Congress, party MLA Beeram Harshavardhan Reddy from Kolhapur Assembly constituency Wednesday announced his decision to join the ruling Telangana Rashtra Samiti (TRS).
DNA - Published
Lok Sabha polls 2019: AIMIM chief Owaisi files nomination in Hyderabad, seeks 4th term as MP
With the ruling Telangana Rashtra Samithi (TRS) making it clear that it would back his candidature, Owaisi seems to be on a strong wicket in this Muslim-dominated segment, a stronghold of the All India..
DNA - Published
Will unite entire country by founding national party if necessary: TRS chief
Accusing the BJP and the Congress of failing to meet the aspirations of the people, Telangana chief ninister K Chandrasekhar Rao has said that he would start a national party "if necessary" to herald..
IndiaTimes - Published
BJP Telangana chief throws down challenge to Rama Rao
Rao recently said during campaigning that neither the NDA nor UPA would be able to form a government on its own post Lok Sabha polls and that TRS should get 16 Lok Sabha seats (leaving Hyderabad..
IndiaTimes - Published
KCR's TRS bags 4, AIMIM wins 1 MLC seats in Telangana biennial elections
Seri Subhash Reddy, Yegge Mallesham, Sathyavati Rathod and Mohammed Mohmood Ali from TRS registered a victory. AIMIM's Mirza Riyaz Ul Hasan secured one seat in the biennial elections.
DNA - Published
TRS to kick-start LS poll campaign from March 17
The first meeting would be held at Karimangar, TRS MP B Vinod Kumar told PTI Tuesday. It would be followed by rallies at other places covering the Lok Sabha constituencies in the state.
IndiaTimes - Published
Clear picture of how federal front can shape up will emerge after May 23: TRS working president KT Rama Rao
"We have exchanged ideas, we have exchanged opinions ... beyond May 23, 2019, a clearer picture would emerge on how this (Federal Front) can shape up," the Telangana Rashtra Samiti (TRS) leader said.
DNA - Published
You Might Like