Jai Hind
Salutation used to express patriotism in India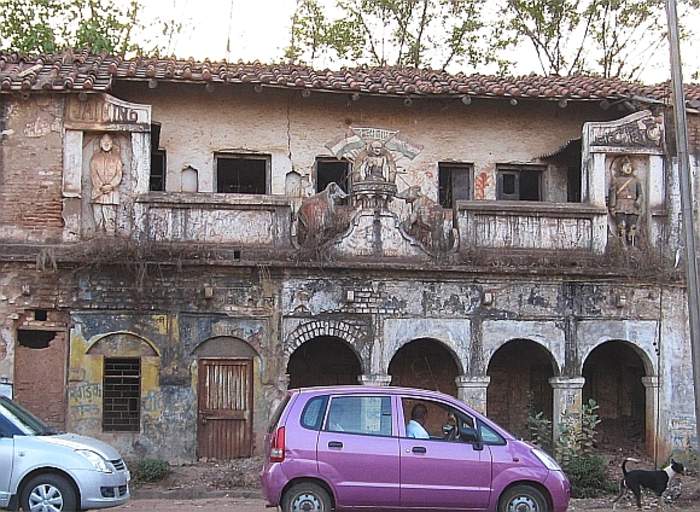 Jai Hind is a salutation and slogan that originally meant "Victory to India", and in contemporary colloquial usage usually means "Long live India" or "Salute to India". Coined and used during India's independence movement from British rule, it emerged as a form of battle cry and in political speeches.


You Might Like
Dignity cannot be taught: Derek O'Brien on 'Jai Shree Ram' slogan at Netaji event
She had not started her speech when the slogan was raised by a section of the crowd at the Victoria Memorial event to celebrate the 125th birth anniversary of the legendary freedom fighter. "This is a..
IndiaTimes - Published
'Jai Shri Ram' slogans irk Mamata Banerjee, lashes out saying 'Don't invite and insult'
Mamata Banerjee just said, 'Jai Hind, Jai Bangla' and took her seat next to Prime Minister Narendra Modi.
DNA - Published
Sanjay Raut tweets pic with Uddhav, says journey amusing before goal
The Rajya Sabha member, whose party espouses the cause of 'Marathi Manoos', posted the message in Hindi on his twitter handle. The post reads: "Lakshya tak pahunchne se pahle safar me mazaa aataa hai."..
IndiaTimes - Published
We salute grit, valour of those who defended India: President on Kargil Vijay Diwas
"On Kargil Vijay Diwas, a grateful nation acknowledges the gallantry of our Armed Forces on the heights of Kargil in 1999. We salute the grit and valour of those who defended India, and record our..
IndiaTimes - Published
TMC MPs Nusrat Jahan, Mimi Chakraborty take oath as Lok Sabha members
The two actors-turned-politicians could not take oath as Nusrat Jahan recently got married to businessman Nikhil Jain and Chakraborty also attended the ceremony in Turkey. As soon as the House met for..
IndiaTimes - Published
AIMIM chief Asaduddin Owaisi takes oath in Urdu; ends it with Jai Bhim, Allah-o-Akbar and Jai Hind
Owaisi had complained to the Election Commission against Prime Minister Narendra Modi for ending his poll speech by chanting Jai Sri Ram at a rally near Ayodhya
DNA - Published
'Jai Shri Ram', 'Allahu Akbar' chants fill Lok Sabha
Taking off from where they had left on Monday, BJP MPs shouted "Jai Shri Ram" every time an opposition member prepared to take oath. TMC MPs countered with slogans of "Jai Hind", "Jai Bengal" and "Jai..
IndiaTimes - Published
Owaisi counters Jai Shri Ram slogans during oath in Lok Sabha
Asaduddin Owaisi, AIMIM president, was greeted with slogans of 'Jai Shri Ram', 'Bharat Mata Ki Jai' and 'Vande Mataram' on Tuesday as he went on to take oath as a member of the 17th Lok Sabha. Owaisi,..
IndiaTimes - Published
Owaisi replies 'Allahu Akbar' as MPs chant 'Jai Shri Ram' in Lok Sabha
Owaisi, a Member of Parliament (MP) from Hyderabad constituency, immediately gave it back and said, "Jai Bheem, Jai Meem, Takbeer Allahu Akbar, Jai Hind" while concluding his oath. Later, responding to..
IndiaTimes - Published
Also reported by •DNA
TMC workers send 10,000 postcards with 'Vande Mataram, Jai Hind, Jai Bangla' to PM Modi
​The postcard war started between BJP and TMC following Bengal CM Banerjee's reaction to people chanting 'Jai Shri Ram' at her convoy in North 24 Parganas district. Then BJP pledged to send one lakh..
IndiaTimes - Published
TMC to send 20 lakh 'Jai Hind' cards to PM
IndiaTimes - Published