Sunil Kumar Jakhar
Indian politician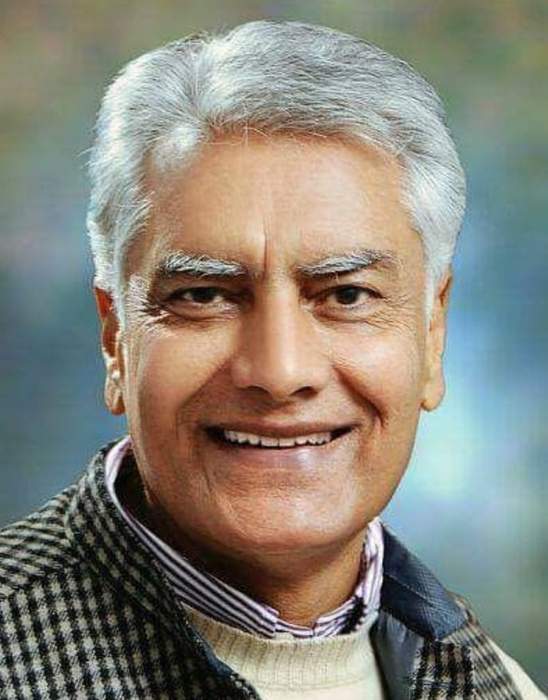 Sunil Kumar Jakhar is an Indian Politician and President of Punjab Pradesh Congress Committee. Elected consecutively three times from Abohar constituency (2002-2017), he was a Leader of opposition in Punjab Vidhan Sabha from 2012-2017. He is a member of the Indian National Congress(INC). He was elected from Gurdaspur, Punjab to the Lok Sabha the lower house of Indian parliament in a by-election.


You Might Like
Rahul's move of choosing Channi as new Punjab CM bold decision: Jakhar
IndiaTimes - Published
Charanjit Channi's appointment as Punjab CM a 'watershed moment', says Sunil Jakhar
IndiaTimes - Published
Former Punjab PCC chief Sunil Jakhar flies to Delhi with Rahul Gandhi, Priyanka Gandhi
IndiaTimes - Published
Congress made Channi 'stopgap' CM to tap Dalit votes, says BJP
Citing Congress leader Sunil Jakhar's remarks on the statement of AICC Punjab in-charge Harish Rawat that the state polls will be fought under Sidhu, BJP leader Amit Malviya tweeted, "This is a..
IndiaTimes - Published
Under fire, Congress says will fight Punjab polls under both Channi, Sidhu
A row erupted in Punjab Congress on Monday after senior leader Sunil Jakhar slammed AICC state in-charge Harish Rawat for purportedly saying the party would go to the 2022 polls under the leadership of..
IndiaTimes - Published
Harish Rawat's remarks on Navjot Singh Sidhu 'baffling', says Sunil Jakhar
Hours before the oath-taking ceremony of Charanjit Singh Channi as Punjab chief minister, Congress leader Sunil Jakhar on Monday questioned AICC general secretary Harish Rawat's reported statement that..
IndiaTimes - Published
Sunil Jakhar, Navjot Singh Sidhu, Ambika Soni frontrunners as Punjab CM replacement
IndiaTimes - Published
Congress 'internal strife' hindering taking party achievements to people: Sunil Jakhar
IndiaTimes - Published
Punjab Congress tussle: Amarinder meets Rawat, Sidhu calls on Jakhar
IndiaTimes - Published
Amid Sidhu's attacks on Capt, PCC chief says party brass must step in
Amid mounting public squabbling in Punjab Congress, with Navjot Sidhu and others accusing chief minister Amarinder Singh of protecting the Akali Dal first family, state unit president Sunil Jakhar has..
IndiaTimes - Published
Not in politics to get clicked or blow my own trumpet: Sunny Deol
Sunny Deol, who was elected as MP from Gurdaspur after defeating Cong's Sunil Jakhar by 82,459 votes in the Lok Sabha polls this year, has come under scrutiny for his lack of attendance in the Lower..
IndiaTimes - Published