Nationalist Congress Party
Political party of India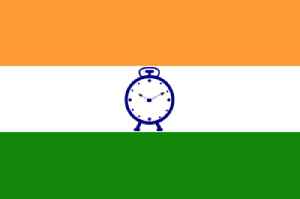 The Nationalist Congress Party (NCP) is a national level political party in India.


Blow to NCP: Vijaysinh Mohite Patil's son to join BJP today
Ranjitsinh may contend from Madha, the constituency is currently represented by his father Vijaysinh
DNA - Published
NCP Chief Sharad Pawar mediating between Congress-AAP in Delhi: Sources
This intervention of the NCP comes after the Delhi Congress unit's divergent views on an AAP-Congress tie up came to a head when Delhi Congress Chief Sheila Dikshit went on-record to convey her..
IndiaTimes - Published
Sharad Pawar playing match-maker between Congress and AAP in Delhi
NCP Leader Sharad Pawar intervened in the ongoing war of words and possible alliance discussions in Delhi between the Aam Aadmi Party and the Congress
DNA - Published
NCP 1st list: Supriya Sule gets Baramati
In 2014, Supriya won from Baramati seat which used to be Pawar's bastion.
DNA - Published
Lok Sabha polls 2019: NCP announces first list of 12 candidates; Supriya Sule to contest from Baramati
It has also decided to field sitting MPs Udayanraje Bhosale and Dhananjay Mahadik from Satara and Kolhapur, respectively.
DNA - Published
Sharad Pawar's daughter Supriya Sule renominated; grand nephew missing in NCP Lok Sabha list
IndiaTimes - Published
Congress-NCP confident of 18-20 seats from Maharashtra
The sources said that the figures were derived following multiple surveys conducted over one year.
DNA - Published
Won't give Ahmednagar Lok Sabha seat to Congress: NCP
IndiaTimes - Published
Sharad Pawar makes one more U-turn, says won't contest polls
NCP sources told TOI on Monday that Sharad Pawar chose to opt out as his party in Madha was plagued by factionalism between MP Vijaysinh Mohite Patil and his arch rival Sanjay Shinde. A few days ago,..
IndiaTimes - Published
NCP chief Sharad Pawar not to contest Lok Sabha polls, says successfully faced 14 elections
"There was a discussion among family members that there were already two people from our family contesting the elections and therefore, I decided not to contest Lok Sabha," Sharad Pawar said on Monday.
DNA - Published
You Might Like