Bofors scandal
Corruption scandal in India in the 1980s related to defence equipment.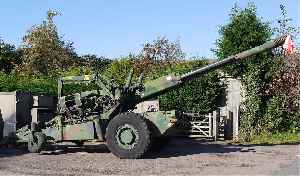 The Bofors scandal was a major weapons-contract political scandal that occurred between India and Sweden during the 1980s and 1990s, initiated by Indian National Congress politicians and implicating the Indian prime minister, Rajiv Gandhi, and several other members of the Indian and Swedish governments who were accused of receiving kickbacks from Bofors AB, a bank principally financed by the Wallenberg family's Skandinaviska Enskilda Banken, for winning a bid to supply to India their 155 mm field howitzer. The scandal relates to illegal kickbacks paid in a US$1.4-billion deal between the Swedish arms manufacturer Bofors with the government of India for the sale of 410 field howitzer guns, and a supply contract almost twice that amount. It was the biggest arms deal ever in Sweden, and money marked for development projects was diverted to secure this contract at any cost. The investigations revealed flouting of rules and bypassing of institutions.


Bofors Case: CBI says probe will continue after Michael Hershman revelations
The court on December 4, 2018 had questioned as to why the CBI required its permission to further probe the matter.
DNA - Published
Mayawati accuses Congress, BJP of corruption in Bofors, Rafale
IndiaTimes - Published
Search this site and the web:
You Might Like