Australian Open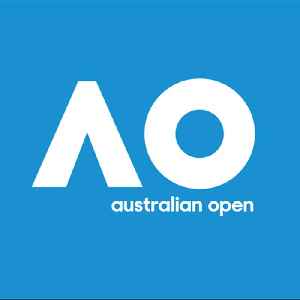 The Australian Open is a tennis tournament held annually over the last fortnight of January at Melbourne Park in Melbourne, Australia. The tournament is the first of the four Grand Slam tennis events held each year, preceding the French Open, Wimbledon, and the US Open. It features men's and women's singles; men's, women's, and mixed doubles; junior's championships; and wheelchair, legends, and exhibition events. Prior to 1988, it was played on grass courts, but since then three types of hardcourt surfaces have been used; green coloured Rebound Ace up to 2007, blue Plexicushion from 2008 to 2019, and blue GreenSet since 2020.


You Might Like
Top News of the Day | Feb 2, 2020: Second Air India flight rescue 330 from China, Djokovic wins Australian Open & more
In top news of the day on Sunday, February 2, 2020, the Novel Coronavirus outbreak scare continues to dominate headlines. Serbian tennis star Novak Djokovic lifted Australian Open for the record eighth..
DNA - Published
Injury cuts short Grand Slam return for India's Mirza
Sania Mirza's return to her first Grand Slam after a two-year break was cut short on Thursday when the former world number one was forced to retire midway through her first round match in women's..
Reuters - Published
Australia 'open for business' as cool change eases bushfire threat
Australia on Tuesday urged international tourists to put aside concerns about raging bushfires after the United States downgraded a travel warning, even as thick smoke disrupted preparations for the..
Reuters - Published
Federer, Nadal and Serena to play in exhibition to raise funds for bushfire relief
Roger Federer, Rafael Nadal and Serena Williams are among a number of players who will feature in an exhibition match ahead of this month's Australian Open to raise funds for bushfire relief efforts,..
Reuters - Published
Australian Open matches to be confined to indoor courts if conditions turn hazardous
Action at the Australian Open will be confined to the three stadiums with retractable roofs and eight indoor courts if conditions become hazardous due to the bushfire crisis, organizers of the Grand..
Reuters - Published
Djokovic concerned about smoke at Australian Open as bushfires continue to blaze
Tennis world number two Novak Djokovic said he is concerned that smoke might cause some problems at the Australian Open later this month as bushfires continued to blaze across large sections of the..
Reuters - Published