Mexico City
Capital in Mexico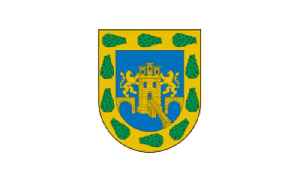 Mexico City, or the City of Mexico, is the capital of Mexico and the most populous city in North America. Mexico City is one of the most important cultural and financial centres in the Americas. It is located in the Valley of Mexico, a large valley in the high plateaus in the center of Mexico, at an altitude of 2,240 meters (7,350 ft). The city has 16 boroughs.


Moderate earthquake shakes Mexico, no damage reported
A moderate earthquake shook buildings in Mexico City on Monday, sending people running into the street for safety, but authorities said there were no initial reports of damages.
Reuters - Published
Moderate earthquake shakes buildings in Mexico City
Some buildings in Mexico City shook on Monday, sending people out onto the street after a 5.7 magnitude earthquake was registered by the national seismological service.
Reuters - Published
Marijuana goes mainstream at Mexico City festival
Hundreds gathered in Mexico City on Saturday (March 30) for a marijuana festival, bringing together industry experts, recreational users and doctors together for the event. No reporter narration.
Credit: Reuters Studio Duration: 00:44Published
Alert level raised after Mexico volcano erupts
Mexican authorities on Thursday raised the alert level for the Popocatepetl volcano near Mexico City after the latest eruption on Tuesday spewed steam and gas into the air and burning fragments onto..
Credit: Reuters Studio Duration: 00:35Published
California Avocados Recalled
LOS ANGELES (Reuters) - A California avocado grower and distributor has voluntarily recalled its product from six states due to concerns about possible contamination with Listeria, bacteria that can..
Credit: Wochit News Duration: 00:45Published
Aztec war sacrifices found in Mexico may point to elusive royal tomb
A trove of Aztec sacrifices including a richly-adorned jaguar dressed as a warrior and recently discovered in downtown Mexico City could lead archaeologists to the most tantalizing find yet: an Aztec..
Credit: Reuters Studio Duration: 02:04Published
Street party in Mexico City's Roma district for Cuaron's Oscars
Celebrations in the streets of Mexico City's Roma distric when the eponymous film by Alfonso Cuaron picked up two early Oscars
Credit: Reuters Studio Duration: 00:47Published
Search this site and the web:
You Might Like