Munich
Capital and most populous city of Bavaria, Germany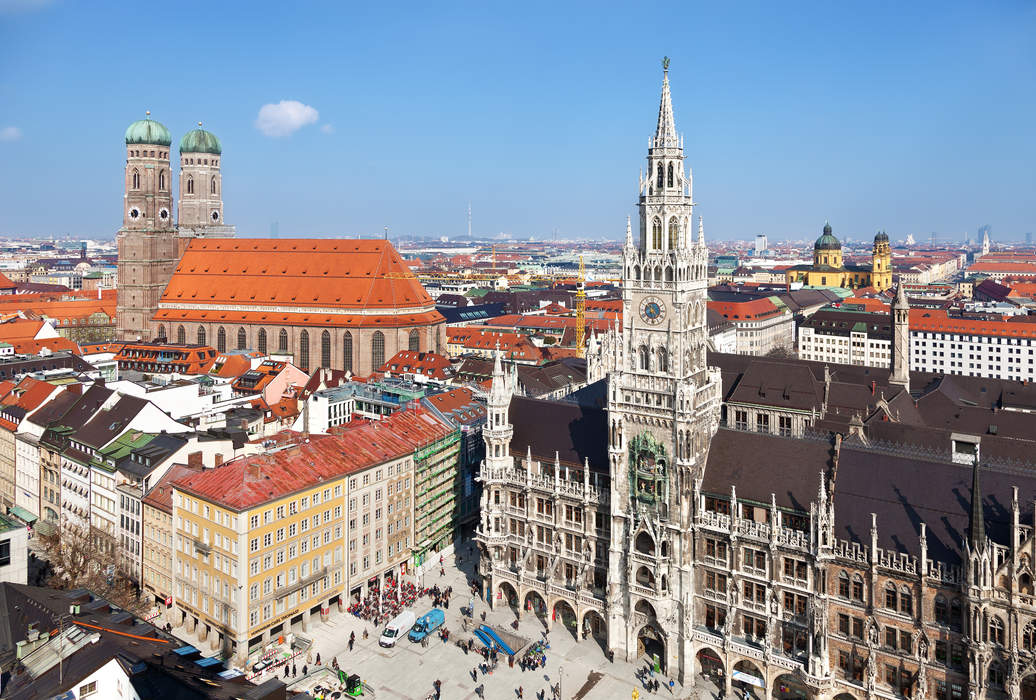 Munich is the capital and most populous city of Bavaria. With a population of 1,558,395 inhabitants as of July 31, 2020, it is the third-largest city in Germany, after Berlin and Hamburg, and thus the largest which does not constitute its own state, as well as the 11th-largest city in the European Union. The city's metropolitan region is home to 6 million people.


You Might Like
Virus turns off the beer taps as Munich cancels Oktoberfest
Munich's Oktoberfest, the world's largest popular festival, where revellers from all over the globe swig beer by the litre and sing along to oompah bands, fell victim on Tuesday to the coronavirus..
Reuters - Published
Jaishankar holds 'very good meeting' with German counterpart; discusses counter-terrorism
Jaishankar, who also inaugurated the Indian pavilion at the Berlin International Film Festival, thanked the German Foreign Minister for his country's "strong support" for the expanded India-EU..
IndiaTimes - Published
Russian, Turkish foreign ministers to meet on Sunday amid Syria tensions: Ifax
Russian Foreign Minister Sergei Lavrov will meet his Turkish counterpart Mevlut Cavusoglu in Munich on Sunday on the sidelines of the Munich Security Conference, the Interfax news agency reported on..
Reuters - Published
German car supplier to reopen headquarters after coronavirus infections
German auto parts supplier Webasto [WEBA.UL] will on Wednesday reopen its headquarters close to Munich, it said on Tuesday, after eight of its employees contracted the new coronavirus that is quickly..
Reuters - Published
Storm Sabine: Lufthansa cancels Monday flights to Munich from Delhi, Mumbai
IndiaTimes - Published
Shooting suspects hijacked car, are on motorway to Munich: German mayor
The mayor of the eastern German town of Landsberg said on Wednesday that two people suspected of carrying out a deadly shooting attack in the area had hijacked a car and were on a motorway that leads..
Reuters - Published