Jawaharlal Nehru
First Prime Minister of India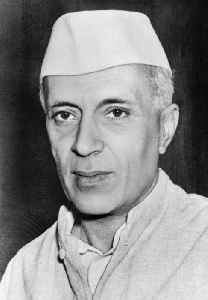 Pt. Jawaharlal Nehru was a freedom fighter, the first Prime Minister of India and a central figure in Indian politics before and after independence. He emerged as an eminent leader of the Indian independence movement under the tutelage of Mahatma Gandhi and served India as Prime Minister from its establishment as an independent nation in 1947 until his death in 1964. He is considered to be the architect of the modern Indian nation-state: a sovereign, socialist, secular, and democratic republic. He was also known as Pandit Nehru due to his roots with the Kashmiri Pandit community while Indian children knew him as Chacha Nehru.


60 years ago the Dalai Lama escaped China-ruled Tibet: Dressed as a Chinese soldier, he walked for two days to cross over to India
On 31 March the Dalai Lama walked across the border into the Indian state of Assam. "The Dalai Lama entered India on 31 March in the evening," Prime Minister Jawaharlal Nehru announced on 3..
Firstpost - Published
Search this site and the web:
You Might Like