Alibag
Place in Maharashtra, India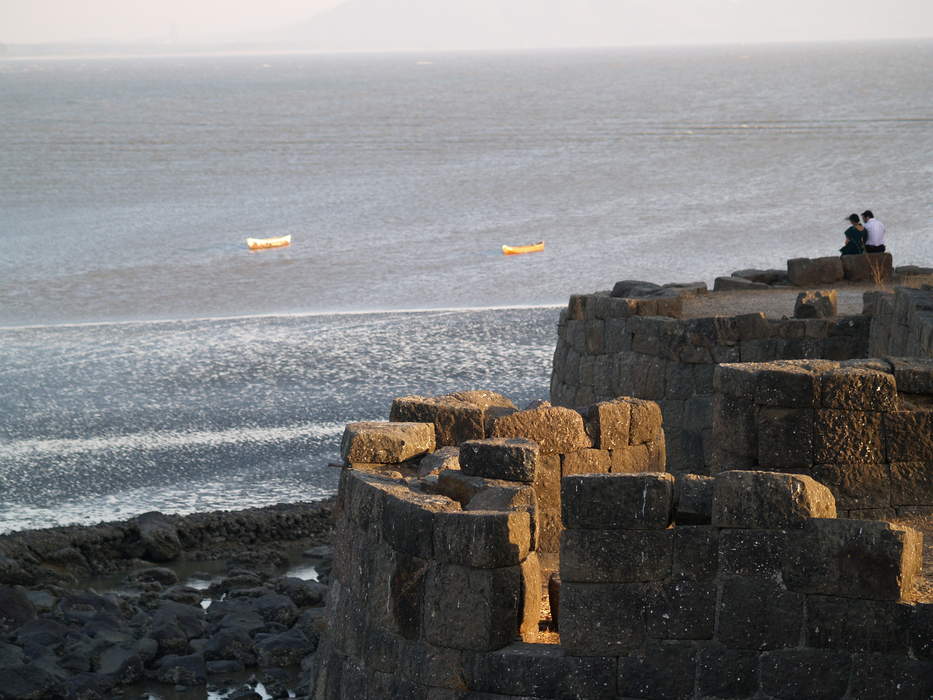 Alibag is a coastal town and a municipal council in Raigad District of Maharashtra, India. It is the headquarters of the Raigad district and is south of the city of Mumbai. Alibag is part of Mumbai Metropolitan Region and is situated at a distance of about 96km from Mumbai and 143km from Pune.


You Might Like
Verdict on cops' plea for Goswami's police custody to come on Thursday
A sessions court in Alibaug on Tuesday concluded hearing of a revision plea filed by the police for custody of Republic TV's Arnab Goswami and two others arrested in connection with the 2018 abetment..
IndiaTimes - Published
Republic TV's Arnab held in '18 abetment to suicide case
The Alibaug police, assisted by cops from Mumbai, arrested Republic TV's editor-in-chief Arnab Goswami from his Worli residence in a two-year-old abetment to suicide case involving a man and his..
IndiaTimes - Published
Flight operations at Mumbai airport suspended till 7 pm as severe Cyclonic Storm 'Nisarga' crosses Alibagh
As of 2:30 pm, Nisarga lay centred over coastal Maharashtra, close to east-southeast of Alibagh, 75 km southeast of Mumbai and 65 km west of Pune.
DNA - Published
Cyclone Nisarga moving along predicted path: NDRF DG
New Delhi, Jun 3 ()30 pm on Wednesday around Alibaug in Maharashtra, NDRF chief S N Pradhan said.
IndiaTimes - Published
Mumbai on tenterhooks as cyclone Nisarga approaches
Cyclonic storm Nisarga, set to make landfall at Alibaug in Raigad district in the afternoon, hovered over the Arabian Sea around 165 km south-southwest of the coastal town and 215 km south-southwest of..
IndiaTimes - Published
Cyclone Nisarga latest updates: Landfall expected near Maharashtra's Alibag
IndiaTimes - Published
Mumbai receives fresh rainfall as 'Nisarga' inches closer to western coast
Cyclonic Storm 'Nisarga' over the Arabian sea is likely to make landfall near Alibaug in Maharashtra's Raigad district on Wednesday.
DNA - Published
Sarang's 2nd plane attached, swanky Alibaug bungalow next
IndiaTimes - Published
Bombay HC questions govt's 'hesitation' in razing illegal structures in Alibaug
The HC question the Maharashtra government's delay in demolishing illegal private structures along the beachfront at Alibaug in Raigad district.
DNA - Published
Konkan, Mumbai put on alert as many places get over 100mm rain
India Meteorological Department (IMD) officials said the Konkan region was likely to be one of the wettest regions in the country during the next 24 hours as rainfall activity has increased..
IndiaTimes - Published