Jerry Seinfeld
American comedian and actor (born 1954)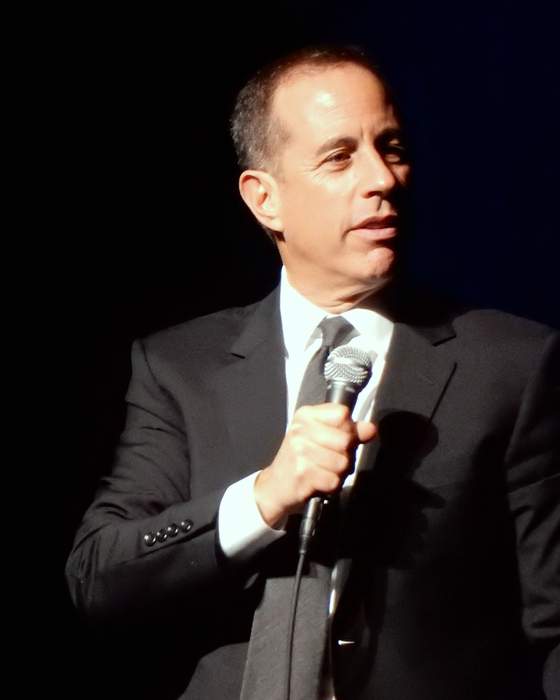 Jerome Allen Seinfeld is an American stand-up comedian, actor, writer, and producer. He is best known for playing a semi-fictionalized version of himself in the sitcom Seinfeld (1989–1998), which he created and wrote with Larry David. The show aired on NBC from 1989 until 1998, becoming one of the most acclaimed and popular sitcoms of all time. As a stand-up comedian, Seinfeld specializes in observational comedy. In 2004, Comedy Central named him the 12th-greatest stand-up comedian of all time.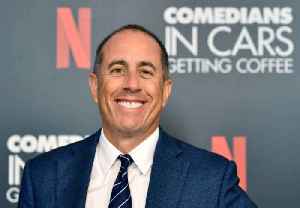 Happy Birthday, Jerry Seinfeld! (Saturday, April 29)

Happy Birthday, Jerry Seinfeld!. Jerome Allen Seinfeld turns 69 years old today. Here are five fun facts about the comedian. 1. He was named the "12th Greatest Stand-Up Comedian of All..
Credit: Wibbitz Top Stories Duration: 00:49
Published
You Might Like
Eli Manning Hoping To Get Jerry Seinfeld, Larry David On 'ManningCast'
He landed Barack Obama ... now, Eli Manning has his sights set on his next dream "ManningCast" guests -- Jerry Seinfeld and Larry David!! TMZ Sports played a pivotal role (or so we tell ourselves) in..
TMZ.com - Published
Legendary Talent Manager George Shapiro Dead at 91
George Shapiro -- one of the most famous talent managers, who repped stars from Jerry Seinfeld to Andy Kaufman, not to mention a mega TV producer in his own right -- has died. The one-man band of..
TMZ.com - Published
'Sweetest TV mom': Liz Sheridan, actress who played Seinfeld's mother, dies
Liz Sheridan, the actress who played Jerry Seinfeld's mother in his popular sitcom, has died aged 93.
Sky News - Published
Jerry Seinfeld's TV Mom Liz Sheridan Dead at 93
Liz Sheridan, who played Jerry Seinfeld's mom on "Seinfeld" ... has died, TMZ has learned. Liz passed peacefully in her sleep from natural causes Friday at 2:30 AM ... just 5 days after her 93rd..
TMZ.com - Published
Jerry Seinfeld Performs first Time Since Pandemic at Gotham Comedy Club
Jerry Seinfeld looked like a man who was cooped up for a year Friday night as he christened the coming-out-of-the-pandemic Gotham Comedy Club in NYC, and the audience "exploded!' Jerry stopped to talk..
TMZ.com - Published
Tiffany Haddish Says Meghan Markle Respects the Queen, Offers Hilarious Royal Take
Tiffany Haddish has the BEST, and funniest, take yet on Meghan Markle's interview -- complete with a shout out to Queen Elizabeth, and ... Jerry Seinfeld!!! Yeah, it's that kinda clip. So, we got Tiff..
TMZ.com - Published