Sausage rolls and jokes on TV: What to expect from Ardern's replacement as NZ PM

Tuesday, 24 January 2023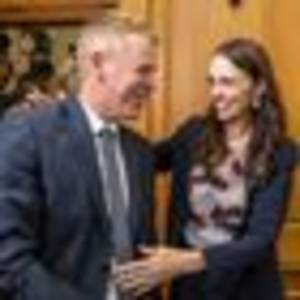 Chris Hipkins has been chosen to replace Jacinda Ardern as New Zealand's prime minister - and has been sworn in after her shock resignation last week.
You Might Like
💡 newsR Knowledge: Other News Mentions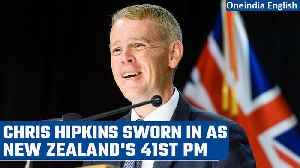 New Zealand: Chris Hipkins becomes PM; Jacinda Ardern says goodbye | Oneindia News*International

On Wednesday, Chris Hipkins was sworn in as New Zealand's 41st prime minister, following the unexpected resignation last week of Jacinda Ardern. He will have less than nine months before contesting a general election. New Zealand Governor-General Cindy Kiro officiated the brief swearing-in ceremony in front of his friends and colleagues after she earlier accepted Ardern's resignation. #ChrisHipkins #NewZealand #JacindaArdern
Credit: Oneindia Duration: 02:07
Published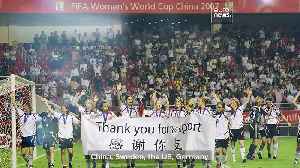 Women's World Cup 2023: Will it be the biggest ever?

The biggest stars of the women's game will be making their way to Australia and New Zealand for the first time ever this July, and it's set to be the best edition of the tournament yet.
Credit: euronews (in English) Duration: 06:11
Published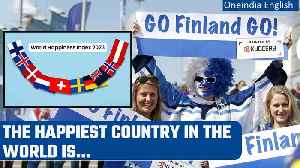 International Day of Happiness 2023: Finland the happiest country once again | Oneindia News

Finland has once again topped the World Happiness Report which was released this morning, and measures social support, income, health, freedom, generosity and the absence of corruption to determine a country's national happiness. Finland has topped the list for a sixth year in a row, followed by Denmark, Iceland, Israel, the Netherlands, Sweden, Norway, Switzerland, Luxembourg and New Zealand. According to the report, India ranks at 125th position out of 136 countries, making it one of the least happy countries in the world. It even lags behind its neighbouring nations like Nepal, China, Bangladesh and Sri Lanka. At the very bottom of the list is Afghanistan at 137th position. #InternationalDayOfHappiness #HappinessIndex #Finland
Credit: Oneindia Duration: 02:34
Published
Related videos from verified sources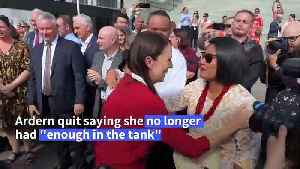 Jacinda Ardern replaced by Chris Hipkins as New Zealand PM

People gathered to applaud Jacinda Ardern as she left New Zealand's parliament to resign as prime minister on Wednesday, before Chris Hipkins was swiftly sworn in as her replacement. The father-of-two..
Credit: AFP English Duration: 00:44
Published